You really fall short of words when you are talking about a sports legend like Roger Federer and his whole life along with his tennis career is an inspiring story altogether for most of us by every means.
Whether it's about his illustrated tennis career or its "Super human" acts off the court, this tennis legend is an epitome of talent, success and humanity to millions around the world. While we all have read a lot about his tennis career and all the coveted titles in his trophy cabinet, let's take a sneak peek into some of the most surprising facts about Roger Federer that you can't miss.
#Fact 1 Federer Got a Dedicated Postal Stamp to his Name
How would you honor one of the best sport star from your country? Well, you would issue a postal stamp in his honor if you are the government of Switzerland. There is no end to the number of records and recognitions that Roger federer has earned to his name during his more than a decade long career and whilst the Swiss postal service were short of words for his appreciation, they weren't short of ways of rewarding this tennis legends for what he has done for his country.
The Swiss postal service issued a One franc worth stamp in his honor in 2007 which portrays his picture with a Wimbledon title in his hand. This was the very first instance that the Swiss postal service has issued a stamp in the honor of a living person.
#Fact 2 The "Angry Young Man" Avatar of Federer
You can't really agree with this whilst seeing his easy nature and soft approach towards even his competitors but a young Federer used to be an angry young man. There were often times in his teenage when he got through issues countering his emotions out of anger on the court itself. Its been said and believed that he was not so easy on the calls made against him on the court by the umpire and used to show his anger whilst shouting and arguing with his father and sometimes kicking and flying his own racquet out of the hand.
He then get to play under his new mentor and coach paul carter who taught him ways to control his anger and temper in order to gain success and it was after his death only, when the overall approach and nature of federer on court changed drastically.
#Fact 3 Deemed Unfit for a "Military" Job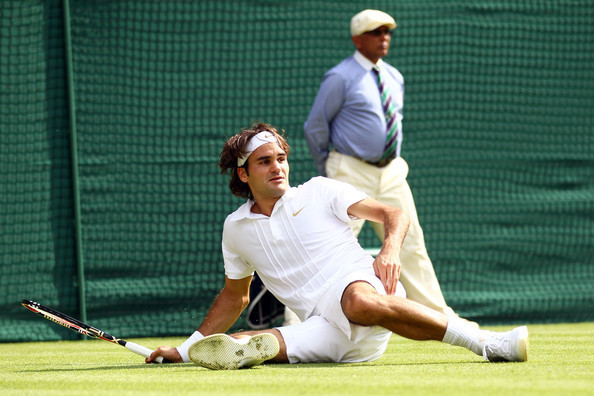 If you are a citizen of Switzerland, you are supposed to serve in army for a required set of period whilst being a men and even Federer was supposed to do the same in the process. But due to his long standing back issues, he was deemed as "unfit" in 2003 whilst going through a trial for an army role for himself. Seems like Federer wasn't supposed to target his enemies on war front and that's what made his target his opponents with full throttle on the tennis court.
#Fact 4 Federer Used to Own his Own Range of Fragrances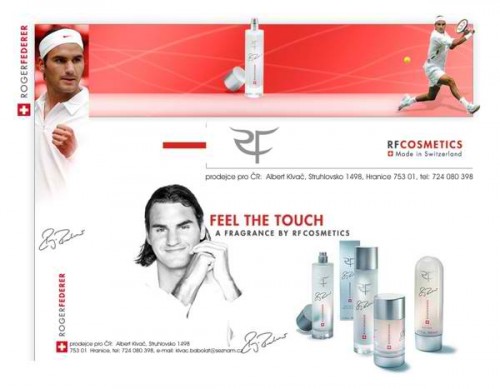 Federer has earned some big name during his prolonged tennis career over the years and whilst there is a lot to say about his career records and achievements on the court, he did achieve a lot with his off the court acts. It was in 2003 when Roger federer launched his own personalized fragrance range named as "RF—Roger Federer". Although it was discontinued with time but the whole range offered some of the best toilet sprays, Deodorants, aftershave balm and body wash .The whole endorsement was promoted with the tagline " smell like a champion" and with a name like federer on it, there is not much left to doubt the impact of the same.
#Fact 5 Some of the Most Extraordinary Tennis Records Under his Name
Whilst we know a lot about how much Roger Federer has achieved over the years with his brilliant tennis play on the court, there are some of the most unique records that he has set on his name for years to come. Federer is the only man who has won 20 major grand slam titles during his career and he is the player with most number of Wimbledon titles under his name as well.
His big list of records certainly makes him a class apart from rest of his counterparts and that's what has made him such a phenomenal player over the years.
#Fact 6 It Was Not Just About the Tennis for Little Roger!
Not many people around the world are aware of this fact but Roger federer has been indulged with numerous other sports during his childhood years. He was a big time swimming lover and a bigger fan of most of the water sports .Being a teenager, Roger has also played a big part in football whilst playing for some of the most famous clubs like Concordia basel but stopped with his indulgence at an age of 12 due to his increasing passion about tennis.
#Fact 7 Federer is a Talented Musical Instrument Player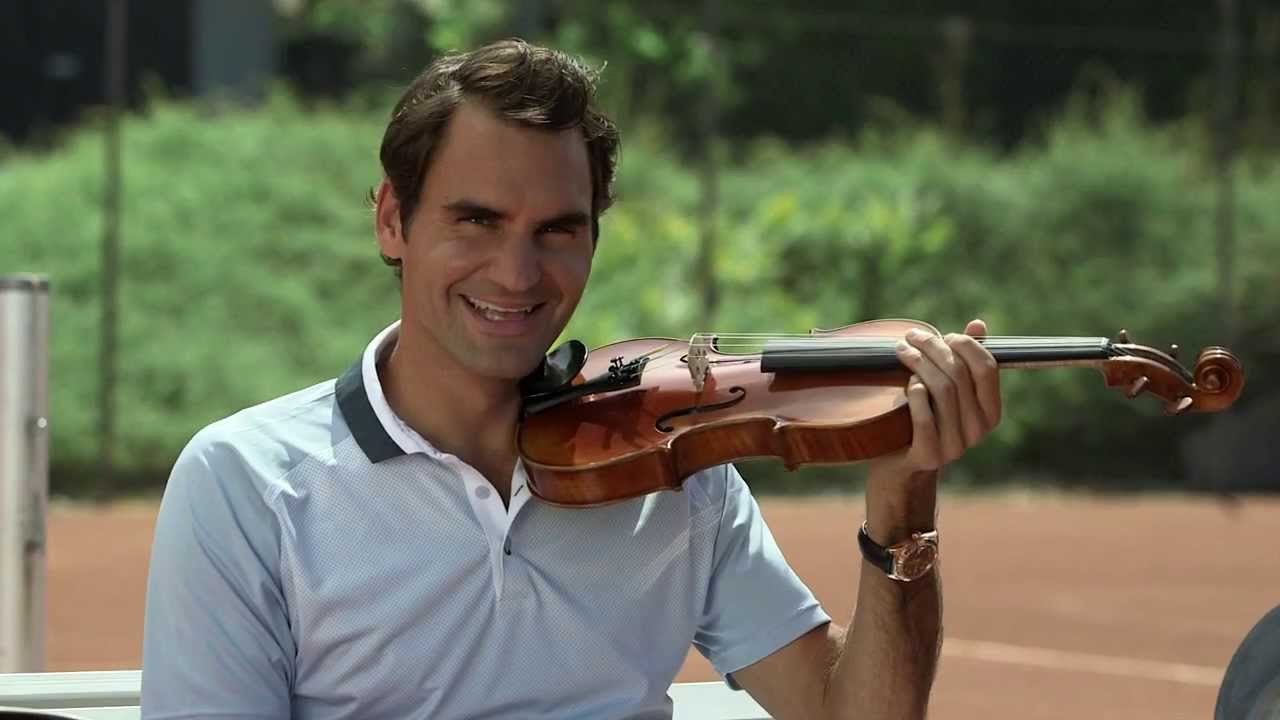 You might have not known this by now but Roger Federer loves to play flute and piano in his off time and he does that with all the expertise of an artist in the process. It was being said that federer took the training for playing piano in his childhood and although he never performed in public on the same, his talent certainly makes him a " Jack of all trades" by true means.
#Fact 8 Federer got a Street under his Name
Yes its true! Roger Federer got a street under his name in Germany. The story goes way back to the 2012 Gary weber open where Federer used to play prior to his preparation for the Wimbledon tournament. Federer did win the tournament nine times and he still visit the place whenever he gets free time and in his honor, the German authorities has named the street in Halle as " Roger Federer allee".
This was been done in order to honor the world's best tennis player and the authorities has dedicated that recognition to the legacy of this legend player.
#Fact 9 Federer Used to be a Vegetarian Until 14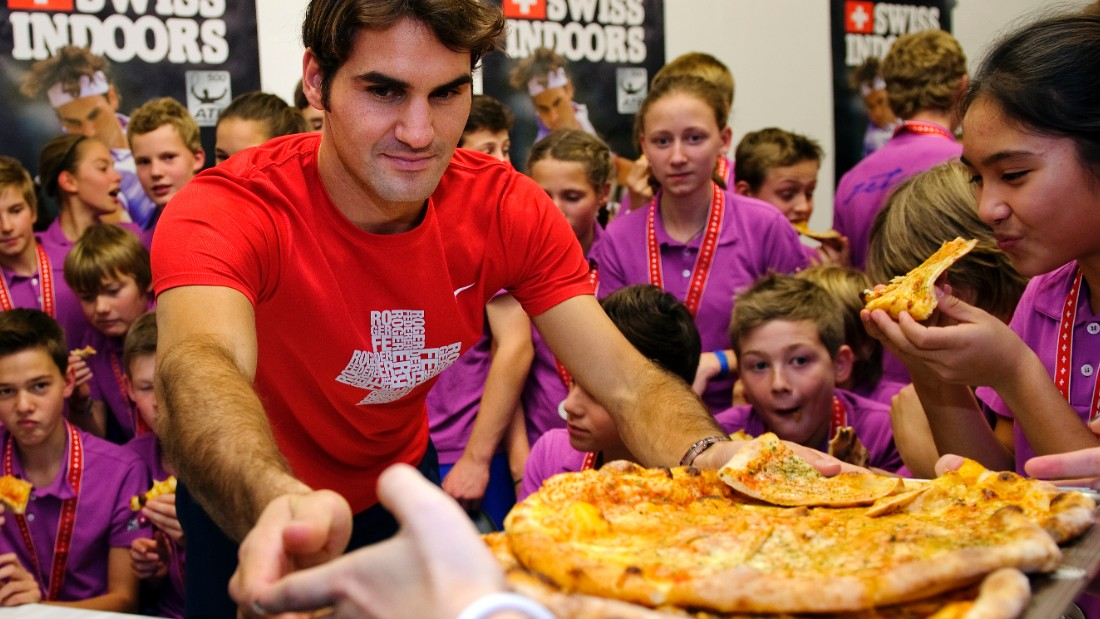 Little roger federer was a vegetarian and whilst he has born and brought up in Switzerland, the decision might have come as a surprise for many. Still he was supported for the same by his family and did it by choice until the age of 14.It was only when he moved to a tennis institute for further training when he was got to eat non vegetarian food to get stronger in physical terms for the game.
#Fact 10 Federer has Never left a Match out of Retirement
This should go to the strict fitness schedule and dietary regimen of this season campaigner as he has earned all of that during his long standing tennis career. As of now, he has played almost 1400 singles matches and said to be not retired ever during the course of match till now in his career. We have seen some of the fittest players like Novak Djokovic and Rafael Nadal on the court but none of them could withstand the fitness levels of Federer even at this age.
Also Check: