Shreyas Iyer's Family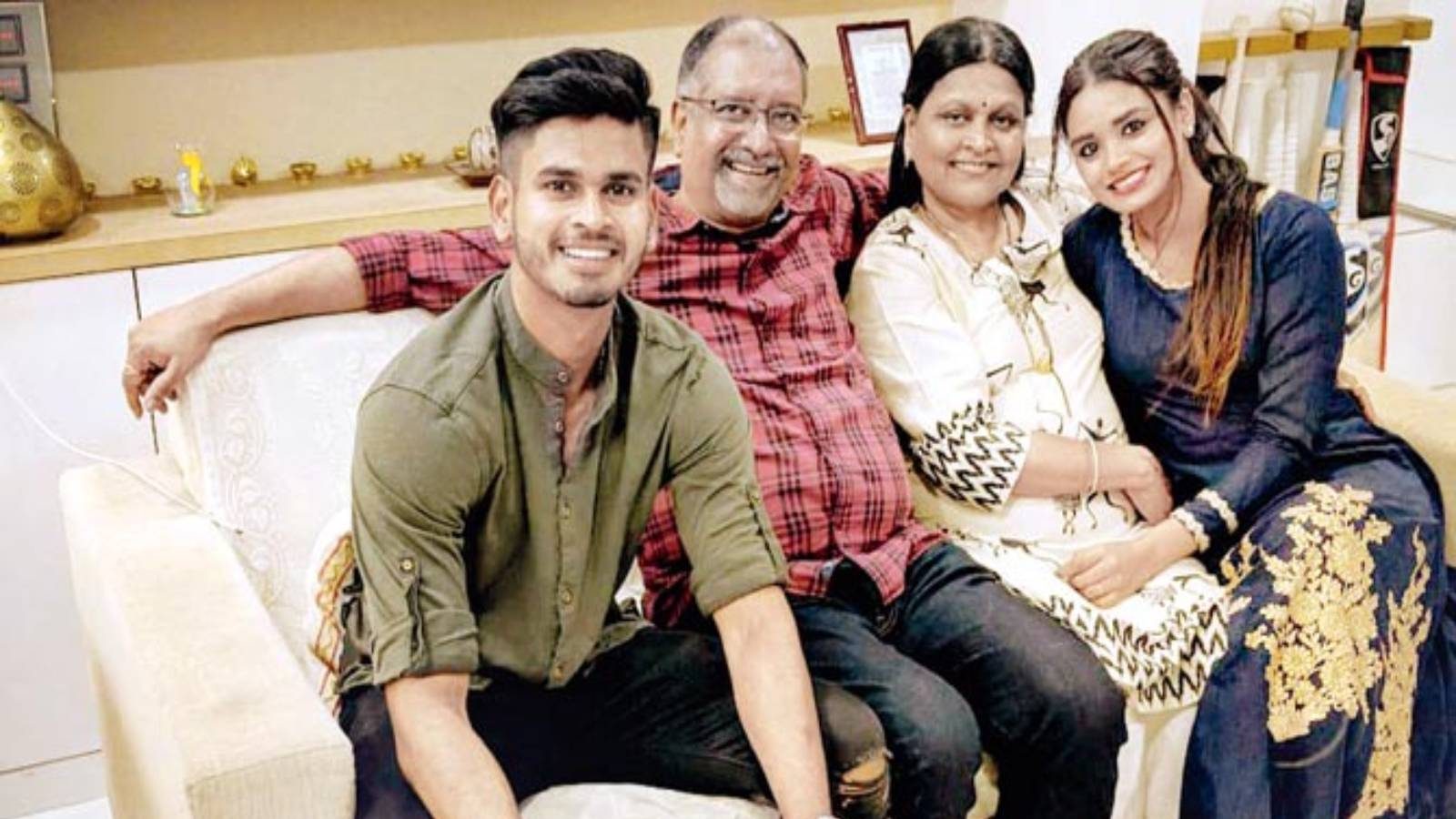 Shreyas Iyer's Father: Shreyas Iyer's father is a businessman. Santosh Iyer himself is a huge cricket lover and played cricket till college level but did not pursue any further.
I used to play cricket till the college level. Maybe I was not as focused as Shreyas was. So I did not pursue cricket much. But then I wanted to pass on that to my son. I saw that talent in Shreyas and thus wanted him to pursue his career in cricket. Shreyas Iyer's father told in a Cricket County's documentary video on his son.
After getting to know about Shreyas' interest in Cricket, Santosh Iyer didn't take too long to send his son to the best cricket academy in Mumbai. Knowing that his school couldn't cater too many opportunities, he even made him switch to Don Bosco school to play competitive cricket on the recommendations of Pravin Amre.
Shreyas Iyer's Mother: Shreyas Iyer's mom Rohini Iyer is a homemaker. She played an equally significant role in helping his son reach where he is today. It was Shreyas Iyer's mom who bought him his first bat. Shreyas Iyer sledging routine didn't just restrict on the field. He would often sledge his mom when she is making food, saying "what are you spoiling today?" instead of "What are you making?"
During the initial days of his career, Shreyas Iyer's mother would give his son a pizza or a burger for hitting a century or half-century as an incentive.
Shreyas Iyer's Sister: Shreyas Iyer's sister, Shresta Iyer is a dancer and a choreographer by profession. She works as the lead choreographer in "Who Cares Dance Academy". The duo shares a great bond with each other. During the lockdown period due to Coronavirus, Shreyas Iyer spent a lot of time making videos with her sister. 
Shreyas Iyer's Girlfriend
Indian cricketer, Shreyas Iyer likes to keep his personal life very private. As far as Shreyas Iyer's girlfriend is concerned, he is currently single and isn't dating anyone. He has had one relationship in the past and isn't looking for a relationship or marriage as of now.
Shreyas Iyer's Marital Status: N/A