After the conclusion of last test match against England will be followed with T20 series for Boys in Blue in Ahmedabad.
Where  Shikhar Dhawan and Sheyas Iyer  who are part of T20 sqaud against England reached at the location via road trip. 
The T20I series will start from March 12th 2021 in Ahmedabad and all the matches will be played at the same venue. With less than two weeks remaining for the series, the players have started joining the team in Ahmedabad. Dhawan and Iyer also followed suit on Tuesday although it was not easy for the duo.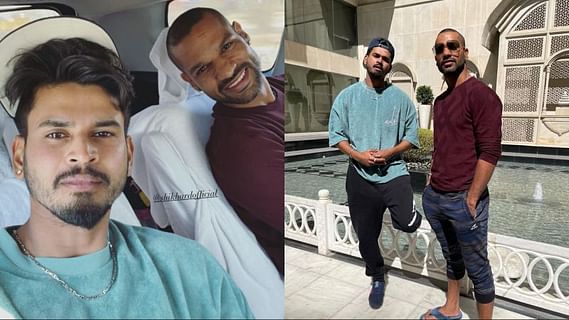 As both batsman were in Jaipur where they were playing Vijay Hazare Trophy for Mumbai and Delhi respectively and before reaching to Ahmedabad they made sure that their respective teams achive top spot in Elite Group D standings.
As Dhawan and Iyer will miss their knockout games for their state teams due to team India duties. The news was shared on Instagram by Shreyas Iyer who captioned the picture with lines in his story where he wrote "11 hours drive to Ahmedabad. Let's see if the smile stays for that long."
However they are not the only ones who have take car ride amid this pandemic time for their cricketing duties as last month Thakur took car ride to join his Mumbai team for the ongoing Vijay Hazare Trophy when he was released by Team India ahead of pink ball test in Ahmedabad.
The cricketers are preferring the road trips for shorter distances in order to avoid quarantine. In case they use a public mode of transport, they will have to isolate themselves and return negative COVID-19 tests before joining the team. 
While travelling with their own transports they can immediately enter from one bio bubble to another keeping all health and safety procedures in mind.