Former Indian cricketer and commentator Sanjay Manjrekar has sent an email to the BCCI appealing them to reinstate him as the commentator during the upcoming season of the Indian Premier League. 
The Indian Premier League will take place between September 19 and November 10 in UAE this year after the agreement between the BCCI and Emirates Cricket Board last week. 
Manjrekar was barred from the commentary duties by the BCCI earlier in March this year. But the former batsman said in his mail that he is willing to work as a commentator again and also follow the guidelines issued by the BCCI. 
In his mail to the BCCI, the 55-year old wrote: "Respected members of the Apex Council, hope you all keeping well. You are already in receipt of the email I sent to explain my position as a commentator. With the IPL dates announced, bcci.tv will pick its commentary panel soon.
"I will be happy to work as per the guidelines laid by you. After all, we are working on what is essentially your production. Last time maybe there was not enough clarity on this issue. Thanks very much,"
This is the second time that Manjrekar has written to the BCCI on the same matter. And as per the reports, even the board members believe that Manjrekar should be given back his contract and also that he is a massive cricketer with an immense knowledge of the sport.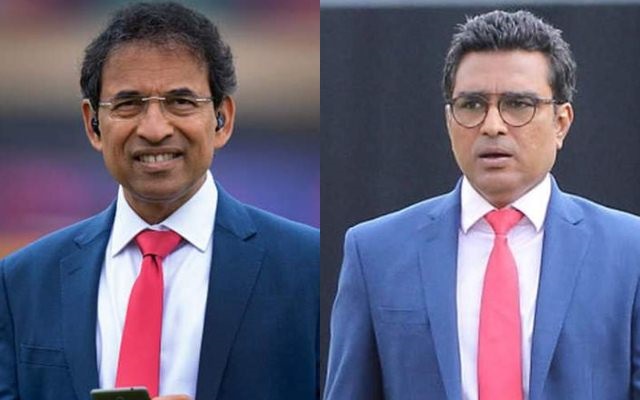 "We should close this chapter now and forgive Manjrekar. He has already apologised for his comments on Jadeja and sorted it out with the player concerned.
"He has promised us that he'll stick to the 'code of conduct' for TV commentators. After all, he's a fine commentator with massive cricketing knowledge," the official said.
Last year, Manjrekar was involved in a rift with the all-rounder Ravindra Jadeja, calling him a 'bits and pieces" player, to which Jadeja hit back with back to back good performances in the World Cup. 
Manjrekar was also involved in yet another verbal spat with the analyst and commentator Harsha Bhogle during India's first-ever day-night pink-ball Test at the Eden Gardens. He said that Harsha Bhogle lacked knowledge about the pink-ball as he also never played any kind of professional cricket. However, Manjrekar apologized for his remarks on both the occasions.