India women's cricket coach WV Raman has said that India are one of the favourites for the upcoming ICC women's T20 World Cup, which is all set to begin in Australia from February 21. India have already seen the final and semi-final exit from the World Cup in 2017 and 2018 in 50-overs and 20-overs World Cup respectively. However, the coach praised the team, saying they have improved so far.
"Definitely one of the favourites. They made people sit up and take notice in the 2017 World Cup and the 2018 T20 World Cup," WV Raman said ESPNCricinfo.

"Since then there has been a lot of improvement, in terms of fitness, agility on the field and their approach to batting. They have been shaping well over the last six months. It is more or less a better and settled team than perhaps what it was when I took over. These girls have a very good chance in this World Cup," he added.
India openers – Smriti Mandhana has been in a good form alongside experienced Harmanpreet Kaur. However, they majorly bank on the spinners who usually do the job for the team.
"The squad is well balanced because you have players from different age groups and varying experience. It has a good unit of batters in which each one can be a match-winner on her own. The spinners have been exceptional in the last year in all formats," he shared.

"As far as the medium-pacers are concerned, we have multidimensional cricketers, because Arundhati Reddy and Pooja Vastrakar are good fielders and they can also chip in with the bat. Now that Harman (Harmanpreet Kaur) has started bowling on a regular basis, that's also going to give us a lot of flexibility," he expressed.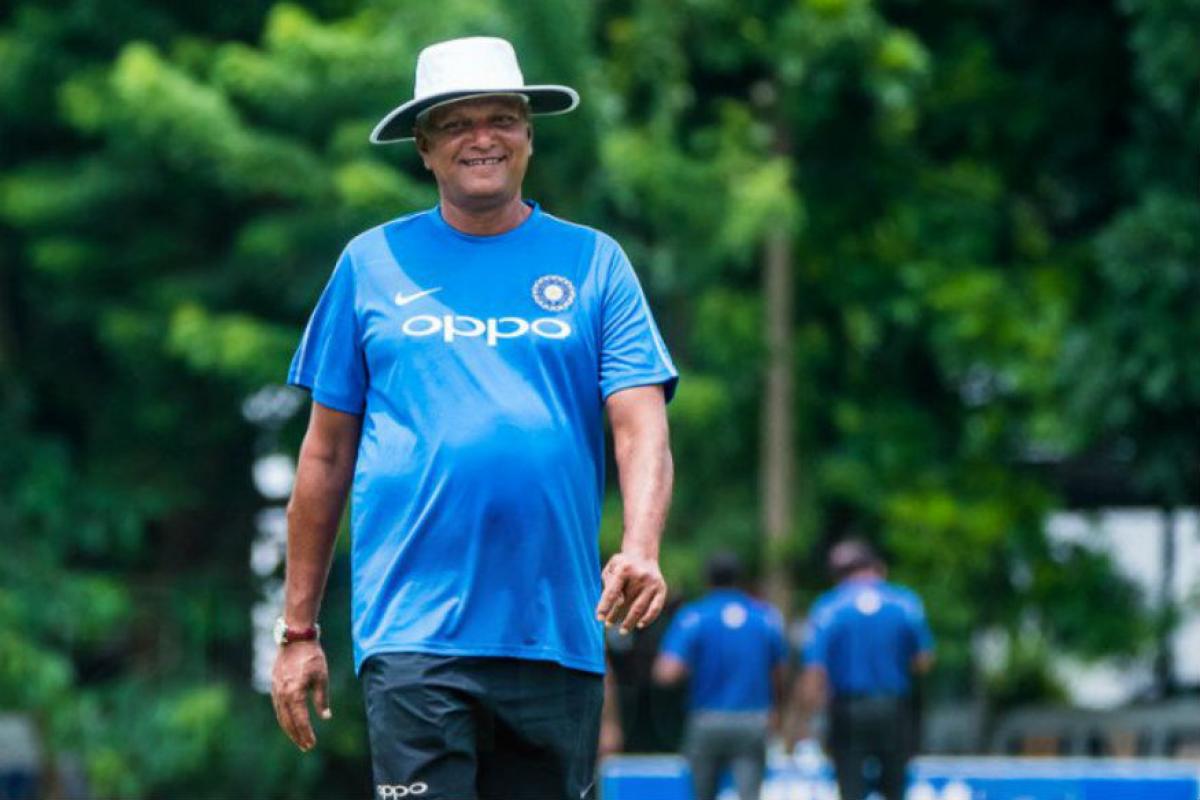 However, WV Raman asked not to show too much hype and expectation from the younger members of his squad, especially 16-year-old Shafali Varma who has been considered as the next big thing in Indian women's cricket.
"She is special, but I would request the media not to go gaga over her, because she is barely 16, and too much attention is not good for her at this stage. I have given her the freedom to play the way she has been playing. She has shown she has the talent. She is fearless. She is unique," he said.

"She is extremely positive. She has the ability to score runs quickly. She can hit the ball hard and she looks to get runs. She is at a stage and an age where it doesn't make sense to put anything into her. She needs to be allowed to be figure it out for herself. That will come with experience," he told.

"I was also impressed with the way she worked on her range of shots in the few weeks between the home series against South Africa and the West Indies tour. When she played some of the shots in the West Indies, it was a clear indication that during her spare time she starts improving on her range of shots and she executes them fearlessly. What more do you want? As a coach, I see the rate and the way at which the player improves," he explained.
Finally, the coach spoke about what the team needs to be done to go all the way in the tournament where he referred to the mentality shown by Kapil Dev and co. in their victorious 1983 team.
"The way all of them want to do well and take up responsibility will be evident regardless of how things pan out. They are definitely in with a good chance and they have an opportunity to create history, " he stated.

"If they end up doing that, they will probably do what Kapil's (Dev's World Cup-winning) team did for Indian cricket in 1983. And they will become superstars if they go on to win."

"Our chances will be better if we can strike an emotional balance. The T20 format produces emotional highs and lows, so if our girls can strike a balance, if they can manage their emotions without having heavy fluctuations, I'm sure we are in with an even better chance," he concluded.