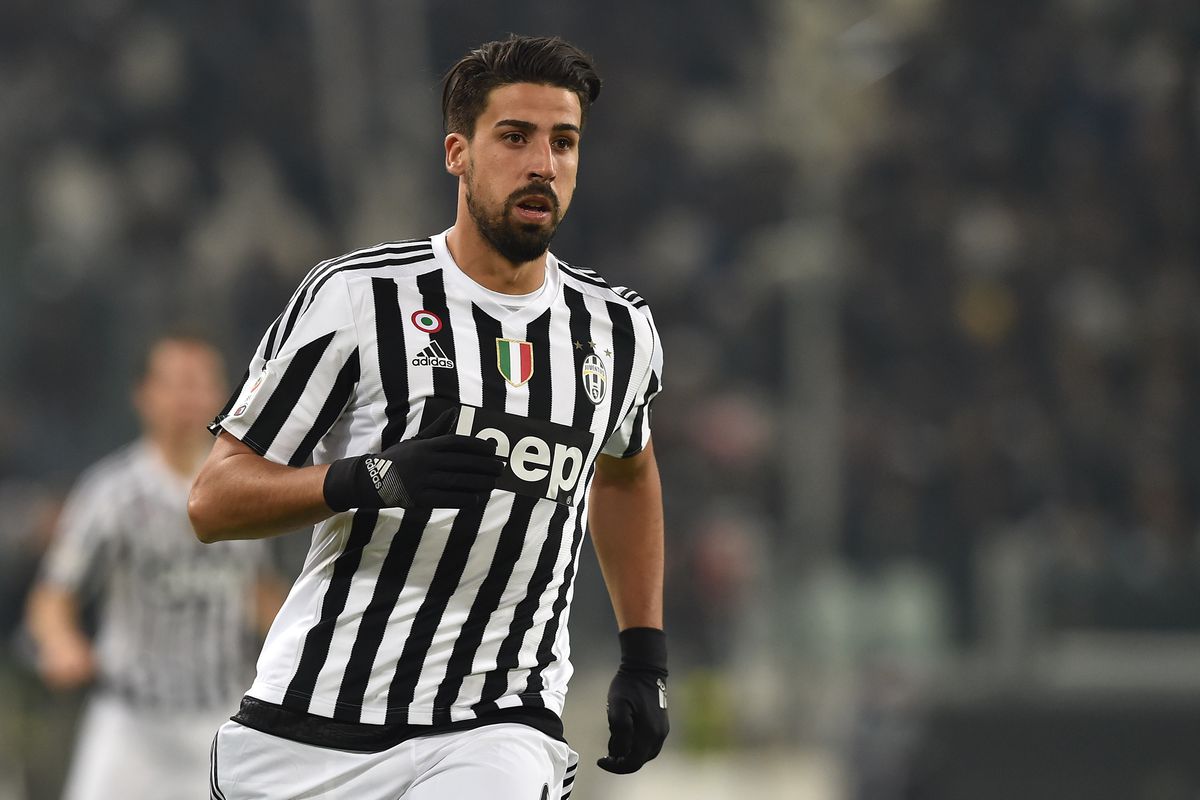 Sami Khedira Biography: Sami Khedira is a German professional footballer who plays as a central midfielder for the German National Team and the Serie A club Juventus. Before moving to Real Madrid he was in Vfb Stuttgart, where he began playing professional football. Sami is considered as a dynamic and well-rounded midfielder with excellent awareness and flawless aerial ability. He poses impeccable stamina, movement, positional sense, and versatility. Despite his playing abilities, Sami is also known for his injury. While playing for Real Madrid Sami he helped the team conquer seven domestic and international trophies including the UEFA Champions League in 2014. After he moved to Juventus on a free transfer he assisted the team to win the Serie A title and Coppa Italia at his first three seasons with the club. Internationally while playing as a part of the German national team he has been part of the teams that reached the semi-finals of the 2010 FIFA World Cup, UEFA European Football Championships (2012 and 2016) and 2014 FIFA World Cup.
EARLY LIFE
Sami was born on 4th April 1987 in Stuttgart, Germany to Doris Khedira and Lazhar Khedira. His mother is a native of Germany, while his father belonged to Tunisia. Sami's mother Doris Khedira met his husband Lazahar when she was in his town Hammamet while enjoying her vacations. It was short of holiday love as described by Doris in her own words.
At the age of eight Sami's father allowed him to join the Stuttgart's youth team from where he learned the basics traits and techniques of football.
 PERSONAL LIFE
Sami grew up with his two brothers having different interests. His youngest brother Rani ended becoming footballer through following the footsteps of his elder brother Sami, while Denny (Sami's second brother) concentrated upon his academics. Currently, Sami is dating Brazilian bombshell Adriana Lima.
 PROFESSIONAL LIFE
Before starting his professional career with Vfb Stuttgart, Sami used to play with the club TV Oeffingen. In 2006-07 season he was called by the manager of VfB's Bundesliga Armin Veh. Sami accepted the call and joined the squad through replacing Antonio da Silva, in his debut match on 1st October 2006 against Herha BSC in a 2-2 draw. On 29th January 2007, he signed his first professional contract keeping him till 2009.
In the last game of his debut season, he played a crucial role in a do or die situation, where he assisted a goal to win the match by 2-1 against Energie Cottbus. His performances result in an extension of his contract until summer 2011. But Sami made his exit from the club before 2011 to join the Spanish club Real Madrid on 30th July 2010 for an undisclosed fee keeping him until 2015. Sami made his debut on 13th August in a friendly match against Bayern Munich by 4-2 on penalties. He made his league debut after sixteen days against Mallorca in a 0-0 draw. He made 40 appearances across his first season in Spain and won the first club honor on 20th April 2011 as his team won the Copa del Rey Final against El Clasico rivals FC Barcelona. On 18th October 2011, he netted his first competitive goal for Real Madrid in the Champions League against the Olympique Lyonnais. On 21st April 2012, Sami needs his second league and his club's 108th goal against Barcelona.
On 9th June 2015, he joined the Italian side Juventus for a four-year deal on a free transfer, playing from Juventus side on 1st August while playing against the Marseille have to off-pitch just after 25 minutes after a hamstring injury. Within few weeks Sami recovered from the injury and was seen again upon the field. Under Sami's assistance, the club won Serie A tournament four times, Coppa Italia three times and Supercoppa Italiana one time. Due to his performances, he was offered a new contract with Juventus keeping him until 2021. In February 2019 due to an irregular heartbeat, Sami has to take off from the field for about a month.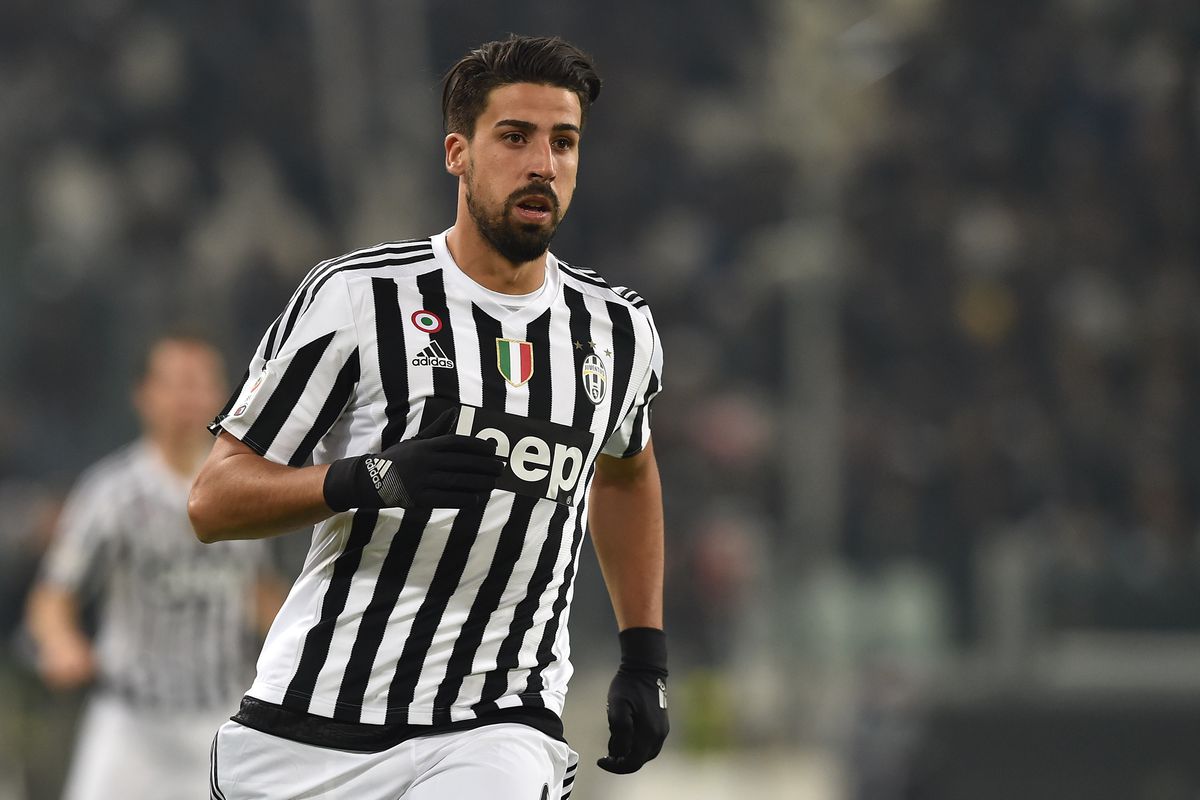 After a successful treatment, he returns to action on 6th April 2019 against Milan in a 2-1 home win. For this German national team, Sammi has been part of it's Youth Squads of its Under21 team which brought the 2009 under21 UEFA European Championship, playing from the senior side he had assisted to conquer the 2014 FIFA World Cup for Germany. Besides these, he has been an integral part of the team that participated in the 2010 World Cup, 2012&2016 Euro and 2018 World Cup.
| | |
| --- | --- |
| Clubs | Season |
| Stuttgart II | 2004-07 |
| Stuttgart | 2006-10 |
| Real Madrid | 2010-15 |
| Juventus | 2015-Current |
 HONORS
Stuttgart
Real Madrid
La Liga: 2011–12
Copa del Rey: 2010–11, 2013–14
Supercopa de España: 2012
UEFA Champions League: 2013–14
UEFA Super Cup: 2014
FIFA Club World Cup: 2014
Juventus
Serie A: 2015–16, 2016–17, 2017–18, 2018–19
Coppa Italia: 2015–16, 2016–17, 2017–18
Supercoppa Italiana: 2018
INTERNATIONAL ACHIEVEMENTS
Germany U21
UEFA European Under-21 Championship: 2009
Germany
ACHIEVEMENTS
Order of Merit of Baden-Württemberg: 2016
UEFA European Championship Team of the Tournament: 2012
PHYSICAL MEASUREMENTS:
Height: 6ft 2in
Weight: 84 kg
Eye colour: Hazel
Hair colour: Black
PERSONAL INFORMATION: 
Full Name: Sami Khedira
Date of Birth: 4th April 1987
Place of Birth: West Germany
Playing Position: Central Midfielder
Nickname: Sami
EDUCATION: Unknown
Relationships: Adriana Lima
Kids: None
HOBBIES:
CONTROVERSY
In 2012 Sami Khedira, spoke out against three Tunisian Journalists who re-published pictures featuring him and his girlfriend which they posed for the erotic pictures in GQ magazine, after the issue all three journalists were arrested for re-publishing the images.
NET WORTH
60 Million dollars
 SOCIAL MEDIA
Facebook: https://www.facebook.com/samikhedira1987/
Twitter: @SamiKhedira
Instagram: @sami_khedira6