Early Life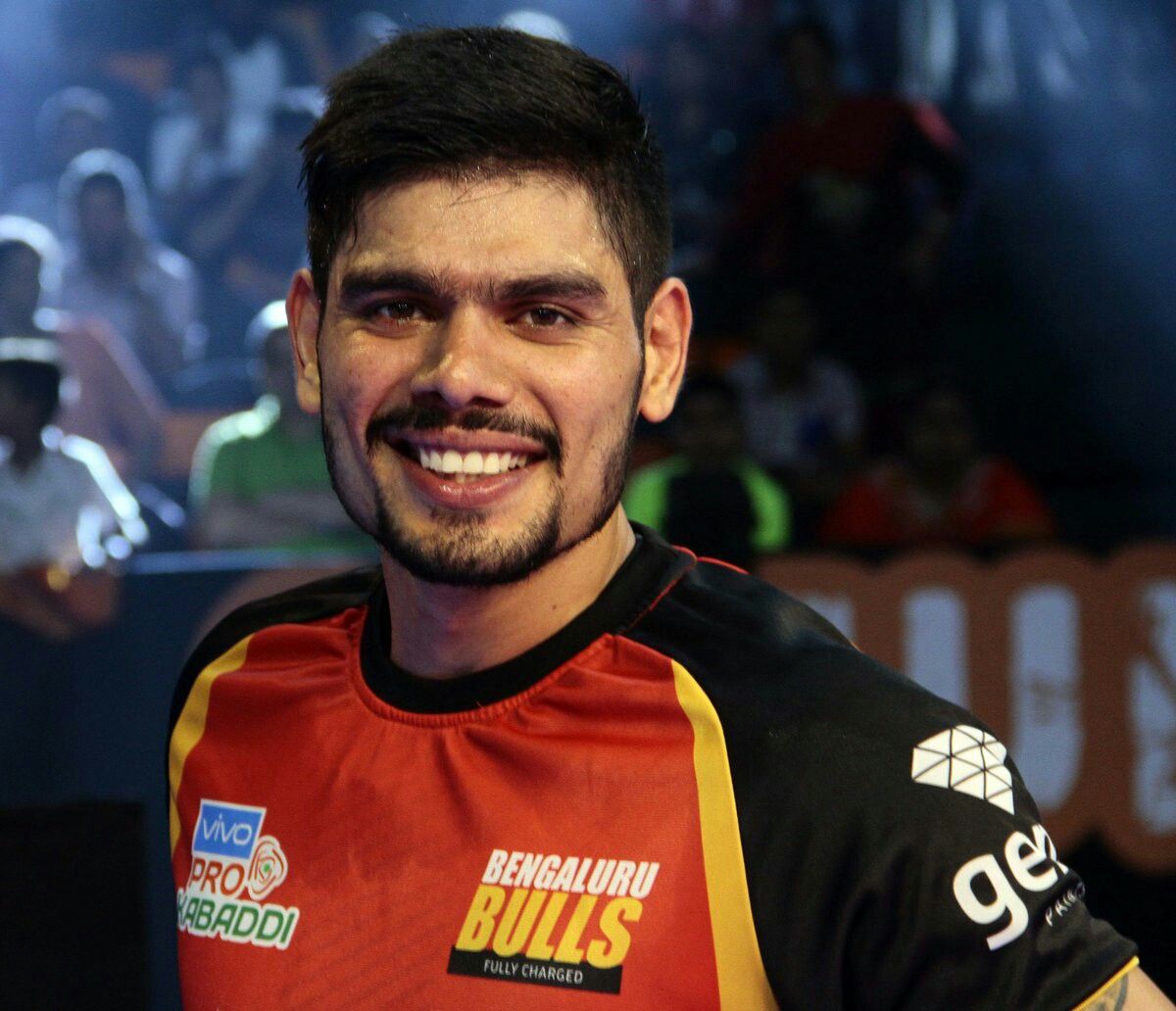 Rohit Kumar Chillar is an Indian Kabaddi player who was born on 19 January 1990. Rohit Kumar was born in Nizampur, Panipat.
Rohit Kumar hails from Nizampur and his village had a lot of kabaddi Talents and many more kabaddi players. Likewise, he too started playing kabaddi from childhood under the canopy of senior players Manjeet Chhillar and Rakesh Kumar who used to train him and other junior players like him. 
Rohit Kumar's father is employed with the Delhi Police and on Rohit's kabaddi achievements, Rohit Kumar joined the Indian Navy through sports quota in 2009.
Rohit International Career:
Rohit Kumar had a dream to play for India in his childhood. He made his debut in the Indian National Team at the 2016 South Asian Games which was held in Guwahati and Shillong. 
https://www.instagram.com/p/Bb-nyTMlloV/?utm_source=ig_web_copy_link
He showcased his talent and won the gold medal for India, everyone was impressed by his performance. Rohit has also been a part of the 2018 Kabaddi Master Dubai Squad.
Rohit Kumar Pro kabaddi Career:
He made his debut in the Pro Kabaddi League in season 3 where he was picked up by Patna Pirates. He has been awarded the most valuable player in that season; he scored 109 points. 
Kumar became the first player to score more than 30 points in a match; he picked up 32 points against UP Yoddha in season 5. 
https://www.instagram.com/p/B3rQ9okhAfx/?utm_source=ig_web_copy_link
After season 3, Rohit moved to Bengaluru Bulls and has been in their mix since then. He was named the captain of Bengaluru in the season 6. 
Rohit Kumar is known for his frog jump where he launches himself above the ground, touches the defender in the air and lands himself beyond anyone's reach. 
Rohit Kumar Marriage Controversy: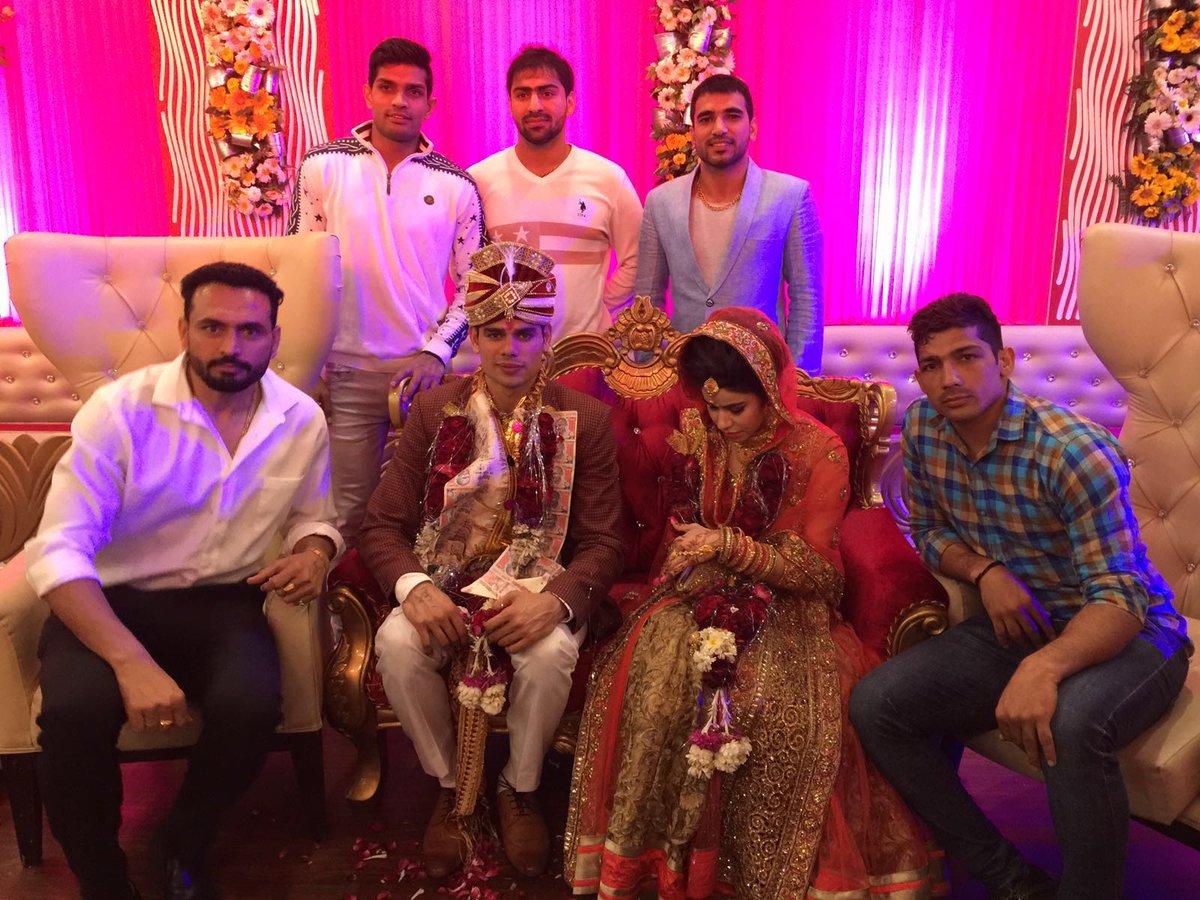 Rohit Kumar was married to his late wife Lalita das from 2012-2016. Unfortunately, in the year 2016, she committed suicide. Kumar and his parents were blamed for the suicide as per a note left by his wife. Lalita had also left some audio recordings blaming Rohit and his family for dowry torture. Rohit and his father were arrested and later released on bail. Rohit maintained the stand that he was innocent and readily cooperated with the police in the investigation.
"Rohit told through a video message on Facebook that he loved his wife very much, he never bothered her, never asked for dowry. He said I will support the police during the investigation and will reveal the truth".
In the video uploaded on Facebook, Rohit has said, "I Rohit Kumar. Husband of Bawri. I still cannot believe that my wife has left me. I don't know why he took such a big step. What was she so sad about? I couldn't even see her face one last time. I came to know much later. The matter spread so much that I was not discharged from duty."
Rohit Kumar Unknown Facts:
Rohit Kumar's heart beats for Akshay Kumar every single moment. Rohit Kumar puts "akki" in front of his name. He is a big fan of Bollywood actor Akshay Kumar. He has got Akshay's face tattooed on his arm and his name "Akki" on his neck.
https://www.instagram.com/p/BeS1aGhFvc1/?utm_source=ig_web_copy_link
Rohit was the first player to cross the 30 points mark when he took 32 raid points against UP Yodha in season 5.
Rohit scored 231 points in 22 matches in season 5 which was the second-highest score of that season.
Ever since Kumar made his debut, he has crossed 100 points every time from season 3 to season 7.
Rohit Kumar loves travelling and listening to music.
He belongs to a town Nizampur in the Panipat district of Haryana.
His cousin, Manjeet Chhillar, also plays Kabaddi for Puneri Paltan.
His father is in Delhi Police and has been a national level Kabaddi player.
Rohit is employed with the Indian Navy and joined the Indian Navy in 2009.
https://www.instagram.com/p/BehzxsfF04A/?utm_source=ig_web_copy_link
He has also been a part of the Indian Kabaddi Team, which won a Gold at the South Asian Games in 2016.
On 17 October 2016, his wife committed suicide after the 7 months of their marriage and left a suicide note in which she indicted him and his parents.
Personal Profile:
| | |
| --- | --- |
| Full Name | Rohit Kumar Chillar |
| Nickname | Akki |
| Date of Birth | 19 Jan 1990 |
| Age | 29 years old (as in 2020) |
| Nationality | Indian |
| Father's name | Vijay Kumar Chillar |
| Coach | Randhir Singh |
| Weight | 80 kgs |
| Height | 6 ft. |
| Position | Raider |
| Signature Move  | Frog Jump |
| Current Club | Bengaluru Bulls |
| Former Club | Patna Pirates |
Teams Played for
Statistics
| | |
| --- | --- |
| Total Matches Played | 91 |
| Total Earned Points | 771 |
| Most Points in a match | 32 |
| Not out percentage | 78.92 |
| Total raids | 1419 |
| Successful raids % | 47.21% |
| Super 10's | 26 |
| Total raid points | 670 |
| Average raid per match | 7.36 |
| Total tackles  | 107 |
| Number of super tackles | 2 |
| Total tackle points | 41 |
| Average tackles per match % | 0.42 |
| Tackle strike rate % | 38.31% |
Season Wise Stats:
Raiding:
Tackling:
| | | | | | |
| --- | --- | --- | --- | --- | --- |
| Season | Team | Matches Played | Total Tackles | Successful Tackles | Total Tackle Points |
| PKL3 | Patna Pirates | 14 | 7 | 7 | 7 |
| PKL 4 | Bengaluru Bulls | 14 | 16 | 6 | 7 |
| PKL 5 | Bengaluru Bulls | 22 | 27 | 11 | 12 |
| PKL6 | Bengaluru Bulls | 24 | 30 | 9 | 9 |
| PKL7 | Bengaluru Bulls | 19 | 20 | 6 | 6 |
Rohit Kumar Social media :
Rohit Kumar Instagram: https://www.instagram.com/rohit.c.akki/
Rohit Kumar Twitter: https://twitter.com/akki091722
Rohit Kumar Facebook: https://www.facebook.com/rohitkumar1819/