Legendary Tennis player Rafael Nadal who is missing from the court since losing the semifinal round of the French Open due to injury recently said that he will be making a return in December in Abu Dhabi, as his main goal is to participate in the next edition of the Australian Open which is scheduled in January.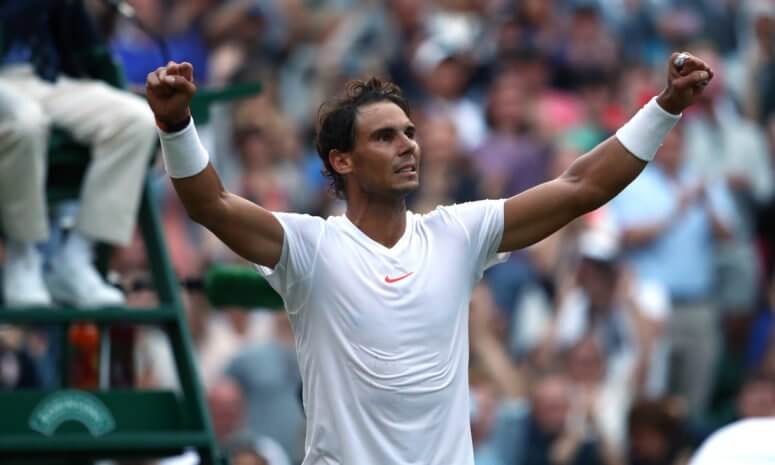 "My plan is to play Abu Dhabi in December and then in a tournament before Australia and then the Australian Open. That's my goal," the Spaniard said at a sponsored event in Paris. "We're working hard to make it happen."
The Spanish ace player won the Australian Open in 2009 and since then he has lost in the finals on four occasions.  However, in Melbourne, where the next edition of the Australian Open is scheduled with hard quarantine protocols Spaniard, might have to quarantine a little longer.
World number 1 Novak Djokovic, who defeated Nadal at Roland Garros, said on Sunday that he hasn't decided whether he will be taking part in the upcoming Australian Open or not depending on vaccinations and quarantine rules.
Nadal was supposed to return from injury in August via Citi Open but he aggravated his foot injury in a three-set victory over Jack Sock and lost against South African's  Lloyd Harris in the next round.
"I don't know exactly when I'll be back," he said.
"But I can say that my goal is to try to come back to Abu Dhabi in December, and then, of course, for the start of the new season in January."
"The injury in my foot still needs to get a little better, but I'm already training almost an hour and a half a day so that's positive. Some days are better than others, but I'm starting to have a lot more positive days than negative ones. So I'm on the right track," he said.
"I'm training, I'm feeling better. I'm back on the court," he said.