Pakistan Cricket Board has finally announced the dates of PSL second leg of season 6 which will be played in Abu Dhabi after the first season was halted due to a breach in the biosecure bubble due to which seven players were tested positive with COVID-19 in March 2021.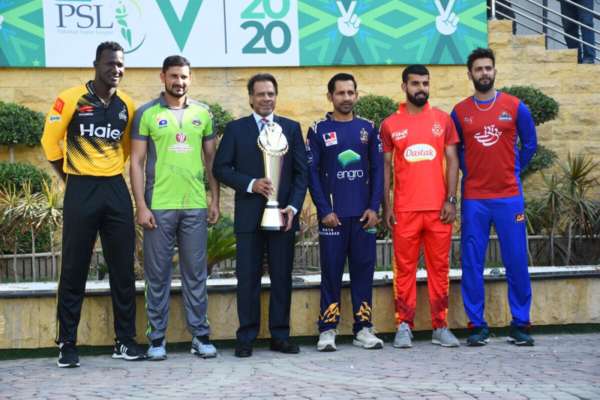 The matches will start from June 9th and will finish with the final scheduled on 24th June and the second leg first game will be played between Islamabad United and Lahore Qalandars.
There will be six double headers which will be played in which five will be in the resumed league and the last one will be played during Qualifier and Eliminator 1 which is scheduled to be played on June 21st, 2021.
An official release from PSL stated that Islamabad United and Lahore Qalandars will resume practice as they have finished their 7 day quarantine period and all the players, support staff, and officials have returned with a negative RT PCR test.
Thanking the government of UAE and Pakistan, PCB Chief Wasim Khan said "We are grateful and thankful for the support and backing we have received from the UAE and Pakistan governments. I would like to thank the England & Wales Cricket Board for their flexibility, the Emirates Cricket Board, Abu Dhabi Sports Council, as well as all the franchise owners for backing our approach and supporting our decision-making. In addition, the players, fans, and officials have remained patient with us during the last two weeks and for that, I offer my thanks."
"Since its inception in 2016, the HBL PSL has embraced and overcome numerous challenges, only to emerge as a stronger and competitive league year-on-year.
"The enhancement and credibility of the HBL PSL brand remain critical to the PCB and I am pleased that we have continued to take decisive actions in the face of ongoing pressures and major challenges outside of our control over the last 10 days."
"There was a consensus between the PCB and the franchises that it was imperative to complete the remaining matches in 2021 so that we have a clean 2022 for HBL PSL 7. Now, after overcoming all obstacles through due diligence and careful planning, I believe we have collectively achieved the desired objective that was set in March following the postponement," he added.