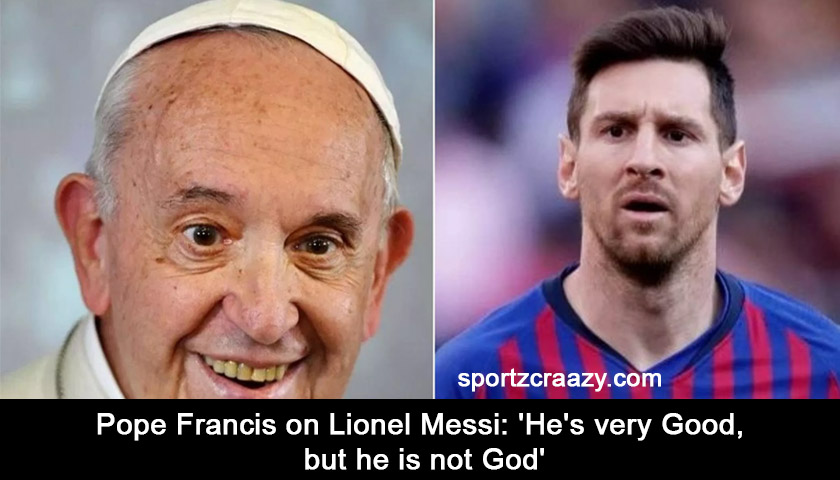 In a conversation with Spanish TV show Salvados on La Sexta, the head of the Catholic Church Pope Francis told the show host that Lionel Messi is not God. He appreciated Messi for his achievements and also said that he understands why people refer the name God to identify him but it is sacrilege.
Lionel Messi, an Argentine football who is the captain of Spanish club Barcelona is taking the team to new heights by achieving 40 goals in the 10th season straight. With the efforts of him and his team, Barcelona is at the top of La Liga table, is in the Copa del Rey final and active in the Champions League.
Being a huge soccer fan himself, Pope Francis is a member of San Lorenzo (Buenos Aires club) and complimented Messi but wanted the fans to not perceive Messi as god. He said, " You can't say it and I don't believe it. I think people say 'he is God' just as they say 'adore you.' You have to adore only God. It's expressions that people use,". He further went on to say, "This is a god with the ball on the pitch. It's a popular way that people have of expressing themselves. Of course it is a joy [to watch Messi play]. But he is not God."
But whatever the fans want to call Messi, all seems agreeable given his historic achievements.
Also Check: