Manchester City star player Raheem Sterling in a recent interview mentioned that he adores and admires Real Madrid to which manager Pep Guardiola's response highly luxuriated.
Sterling spoke to Spanish outlet prior to their game against Real Madrid which scheduled for the coming week.  Sterling adored Real Madrid stating the La Liga champs are "fantastic".
While on the other hand Guardiola took a stand for his players and said, the players have a free will to talk on whatever they want and believe.
"The players are free to talk and say what they believe and what they think," Guardiola said.

"So we are not here to tell them what they have to say. It's normal to make an interview for the Madrid media and speak about Madrid."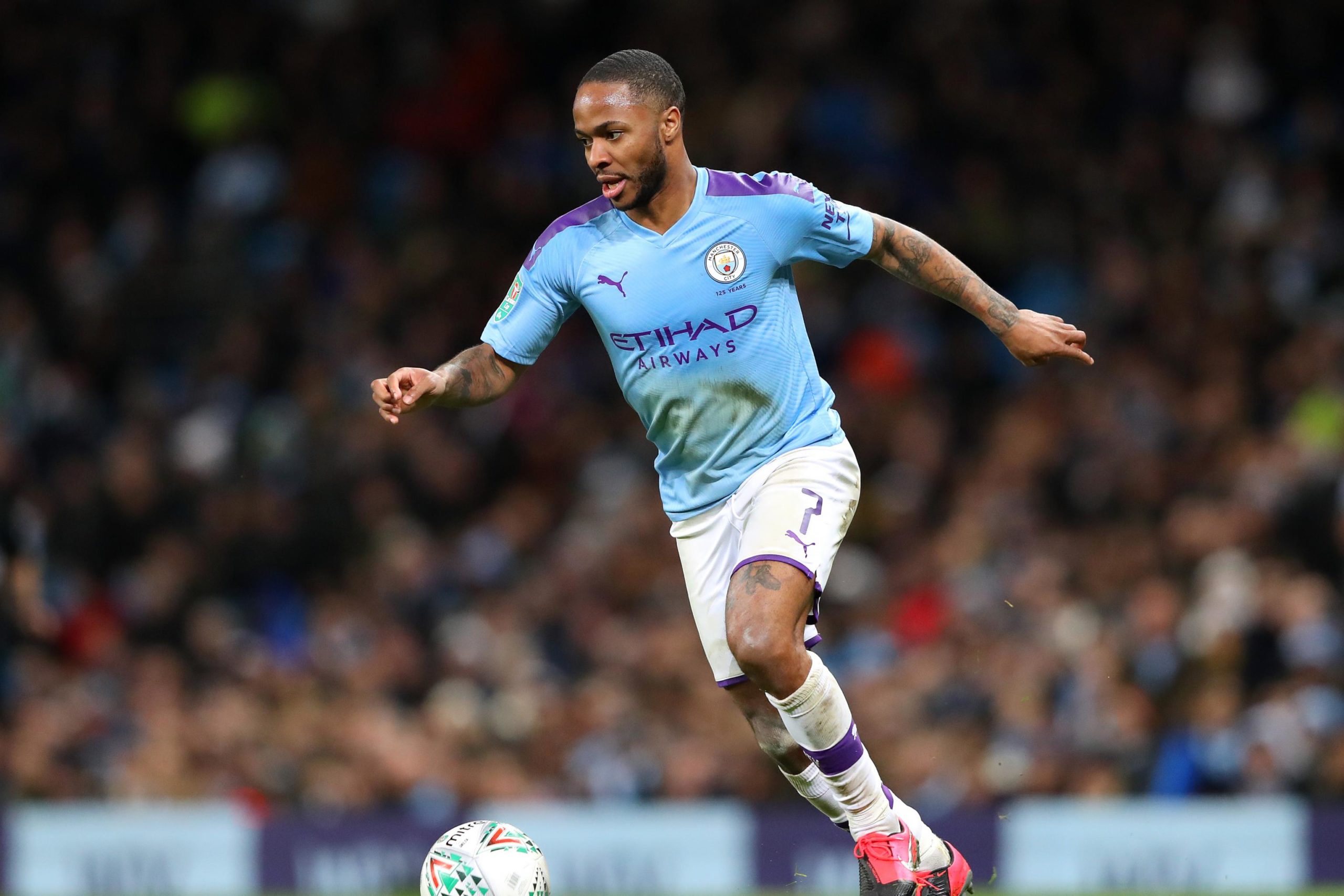 Rumors suggested that the 25-year-old would be possibly taken by the Madrid, amidst the 2 year City ban. However Sterling denied any such transfer possibility taking into consideration that he is in contract with City until 2023.
When asked about whether Sterling would like to play for Real Madrid one day, he replied saying,  "How do I answer that one? Is the camera live or is it just taking pictures?

"No one knows what the future will hold," Sterling added.

"I am a player, and I am always open to challenges, but right now my challenge is at City, and I'm really happy. I have a contract with City now and I have to respect this.

"Real Madrid are a fantastic club. When you see the white shirt you know exactly what the club stands for, it's massive."
The midfielder was also captured on the cover with Real and Manchester City shirts wrapped over each shoulder. When he was asked about the theory of him getting transferred to Real, Sterling denied saying,
 "It's something that you see all the time, but I'm a City player and I'm enjoying it at the moment, even if things haven't gone quite as planned in the league. We now have a massive opportunity in the Champions League."
Sterling will now be looking forward to being fit and adjusted somehow for the match after suffering a hamstring injury against Spurs earlier this month. Both teams will be having a face-off in the last 16 of the Champions League, while the first leg commencing on Wednesday at Bernabeu and the second at Etihad on March 17th.
Guardiola was also asked about the chances of his players leaving post their prospects of the team getting banned, and the club, however, is appealing for the same
"I am completely sure of their commitment… At the end of the season, nobody knows what is going to happen, and with calm, we are going to decide to do what we want, what the players want." Guardiola said