Pep Guardiola managed side, Manchester City stunned the former Champions League winners, Real Madrid at Santiago Bernabeu by a scoreline of 2-1. Manchester City completed a turnaround through Kevin de Bruyne and Gabriel Jesus. Kevin de Bruyne proved too hot to handle for La Liga giants in the first leg of the knockout fixture.
As usual, Real Madrid started the game on a high tempo in the first team searching for the lead. However, the tactics of Pep Guardiola to stop the Los Blancos worked and the men in white couldn't find any substantial things in the first half. The first half ended with an unchanged scoreboard. However, in the second half, when Manchester City started to dominate the proceedings, Real Madrid found the net at the hour mark when Isco scored in past Ederson.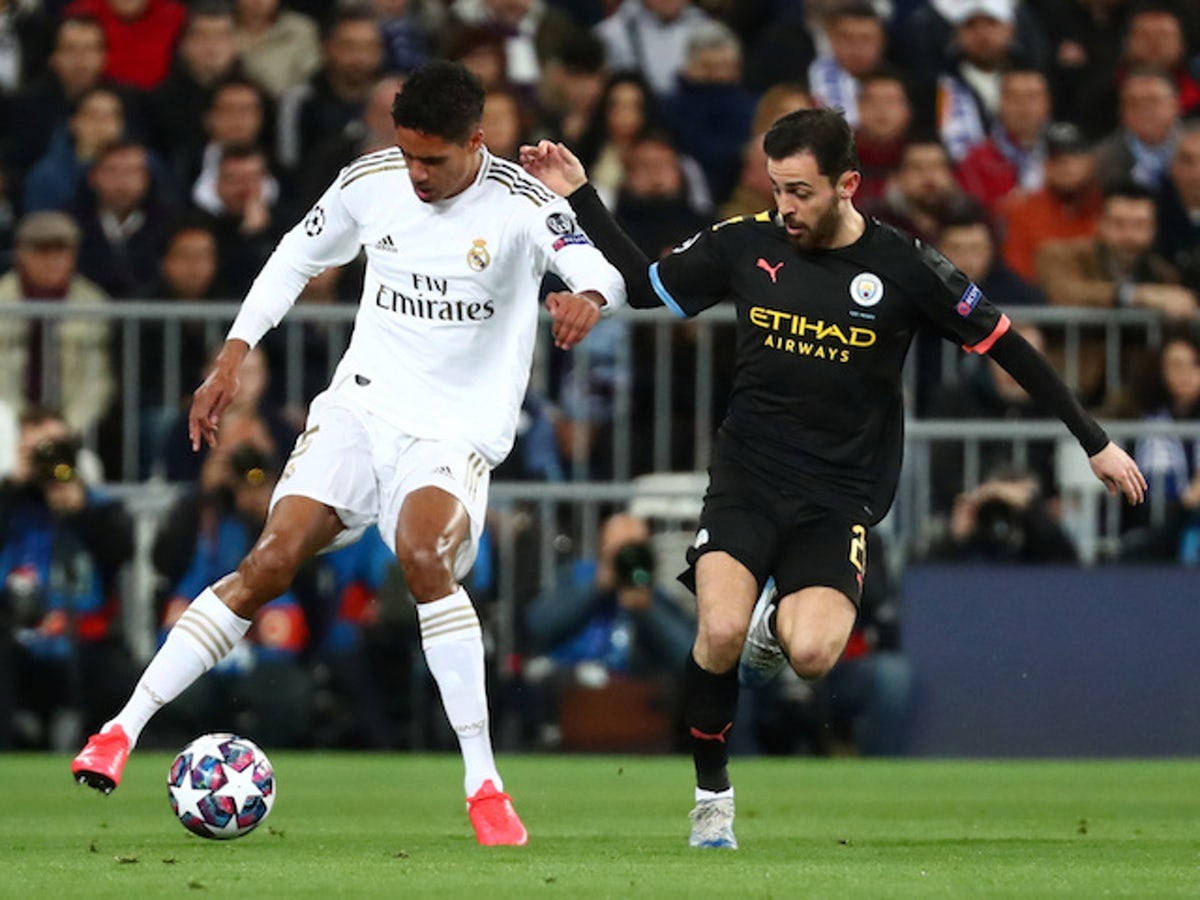 The goal was rather a gift for the Los Blancos as Manchester City's defense made a huge error. Nicolas Otamendi found himself in a mix and Kyle Walker couldn't clear the ball effectively. The ball directly fell into the feet of Vinicius Jr who slid the ball to the attacking midfielder, Isco.
After gaining the lead, the fans at Bernabeu started to raise their volumes and encouraged their team to attack more. Snelling the victory and in search of the crucial second goal, Real Madrid went on sending waves attack. However, the efforts from Karim Benzema and Sergio Ramos were blocked effectively from Cityzens.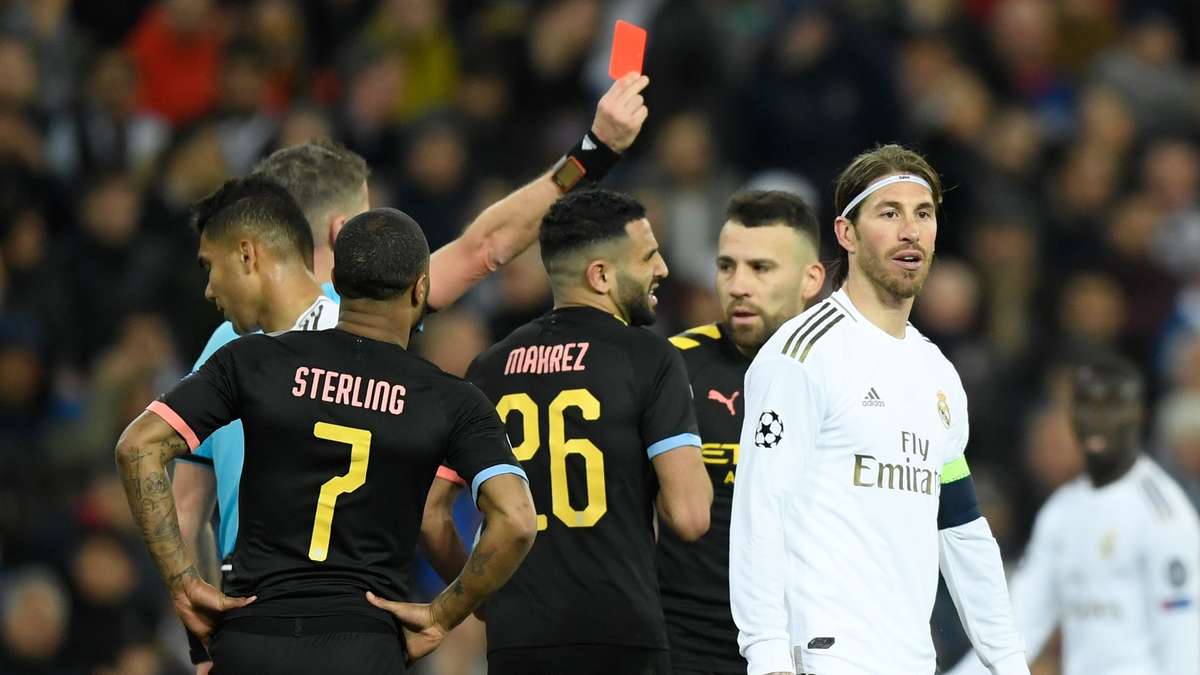 When it seemed that Real Madrid will take away the game, Pep Guardiola introduced Raheem Sterling in place of Bernardo Silva and it worked quite well for the English side. Gabriel Jesus nodded the cross from Kevin de Bruyne and found the crucial away goal for Manchester City and equalized for the team. However, the real twist came when Dani Carvajal fouled Raheem Sterling in the box for which penalty was awarded. Kevin de Bruyne kept his nerve and slotted the ball past his Belgian teammate and club opponent, Thibaut Courtois in the 82nd minute to turnaround the game for City.
The matter became worse for Zidane managed side when Sergio Ramos fouled onrushing Manchester City player to avoid the third goal for City. As a Los Blancos player, it is the 26th time the Spaniard will be suspended and will be out for the away leg.
A stunner from this man tonight… check-out @DeBruyneKev's verdict!

⚪️ 1-2 🔵 #ManCity #UCL pic.twitter.com/DEofSTNNvv

— Manchester City (@ManCity) February 26, 2020
In his absence, can Real Madrid turnaround or will they exist in the round of 16 as like that of the previous year? Can Zinedine Zidane inspire Real Madrid for the away leg? Keep tuned into Sportzcraazy.
Final score: Real Madrid 1- Manchester City 2
Goalscorers: Isco (60′),  Gabriel Jesus (78′), Kevin De Bruyne (83′ PEN)