Novak Djokovic calls winning his fourth Shanghai Masters title on Sunday as his "phenomenal" achievement.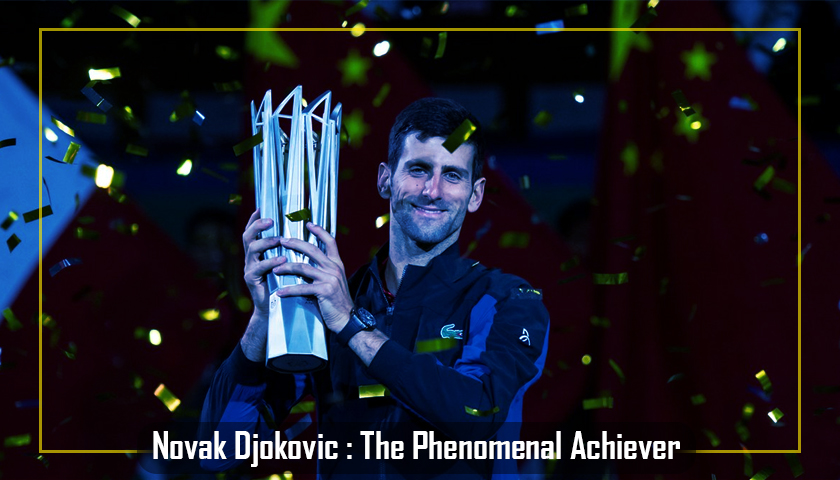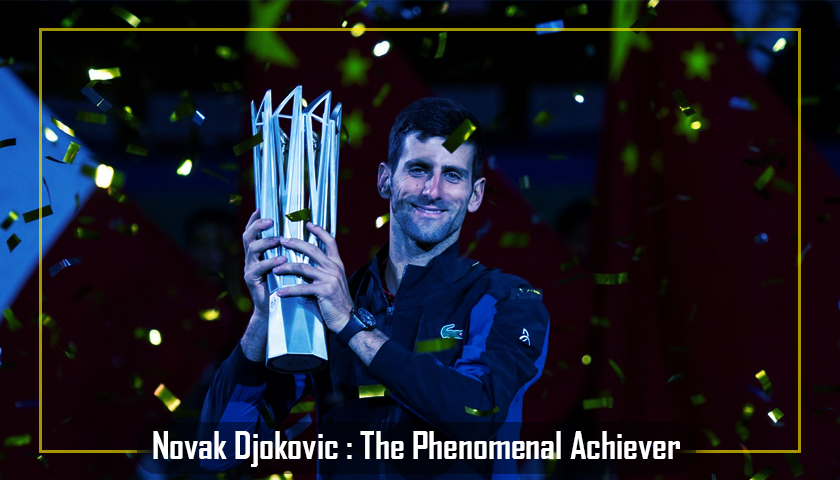 Djokovic won the Shanghai Masters after a convincing 6-3 6-4 victory over unexpected finalist Borna Coric in China. He secured his fourth title at the tournament and on the run, moved a step closer to ending the year as world No 1.
Djokovic maintained his record of not dropping any service during the week and becoming just the third player to win a Masters 1000 event without breaking his strike.
The 31-year-old said that he was proud of his achievement as well as his team and he owes a great thanks to them, his family and everyone that is on this road.
He said that everything worked perfectly and that was definitely one of the best serving weeks that he had had. He thought he only faced two or maybe three break points the entire week and he hadn't dropped a serve in the entire week. That has not happened that many times and he didn't think that it had ever happened so he is very pleased with that part of his game and also the result.
Coric, who knocked out Juan Martin Del Potro and Roger Federer en route to his first ATP Masters series final, played Djokovic in the early interactions and the Serbian said of his opponent that he liked him a lot. He had followed his career ever since he was a junior growing up and they spoke the same language and also practiced a lot together.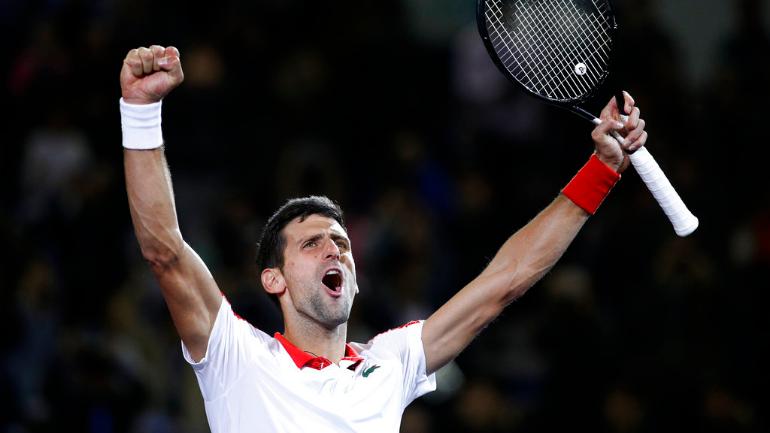 He replied that he felt like at times he had also mentored him because he had always wanted to know more about tennis and about everything. He is really glad that the young player was doing well. He had always known that the young player had the potential to be one of the top players in the world and now Coric's been making a name for himself on this stage.
He added that he couldn't have asked for a better scenario. He is very close to Nadal in the rankings and he has put himself in that position for the last period of the year. He is planning to play Paris and London, maybe another tournament before then, maybe not, but the game is working really well and ending the year as number one would be the biggest achievement of this year.
Novak Djokovic is within reachable distance of Rafael Nadal's number one ranking after nailing the Shanghai Masters.
The 21-year-old Croatian player Coric had his right thigh seriously strapped and had been suffering a rigid neck for what was the biggest match of his young career. Serbia's Djokovic broke the 19th-ranked Coric, his good associate, and training partner, in the sixth game of the first set on the way to another no-nonsense victory.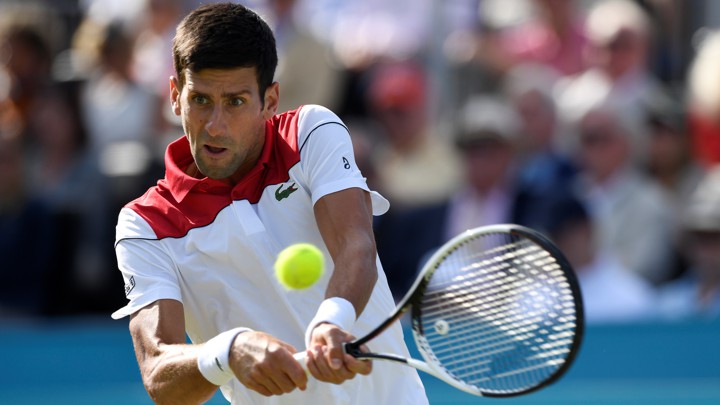 The end was anti-climactic, Djokovic winning the championship point after a video review, Coric having defied the call. Djokovic buried his head in his hand at the irrationality of it.
The 14-time Grand Slam champion has been victorious in 18 ATP games in a row and in recent months has also won Wimbledon, the Cincinnati Masters, the US Open and now Shanghai.
This was Djokovic's fourth Shanghai crown and he is returning to number one, having dropped as low as 22nd in May as he fought with elbow surgery in February. He also missed the second half of 2017 with his elbow and other off-court issues.
Coric, the 13th seed, was pursuing only the third title of his career and overcame top seed Federer in the semi-finals to underline his rich promise. He also distributed off the three-time Grand Slam winner and Federer's fellow Swiss Stan Wawrinka in his opening match.
Coric had the extensive thigh strapping changed for the second set, but he was immediately broken when he somehow sent a repetitive volley out. He had his first smell of an opportunity with a break point in the sixth game of the second set, but second seed Djokovic smelled it out when Coric again fired wide.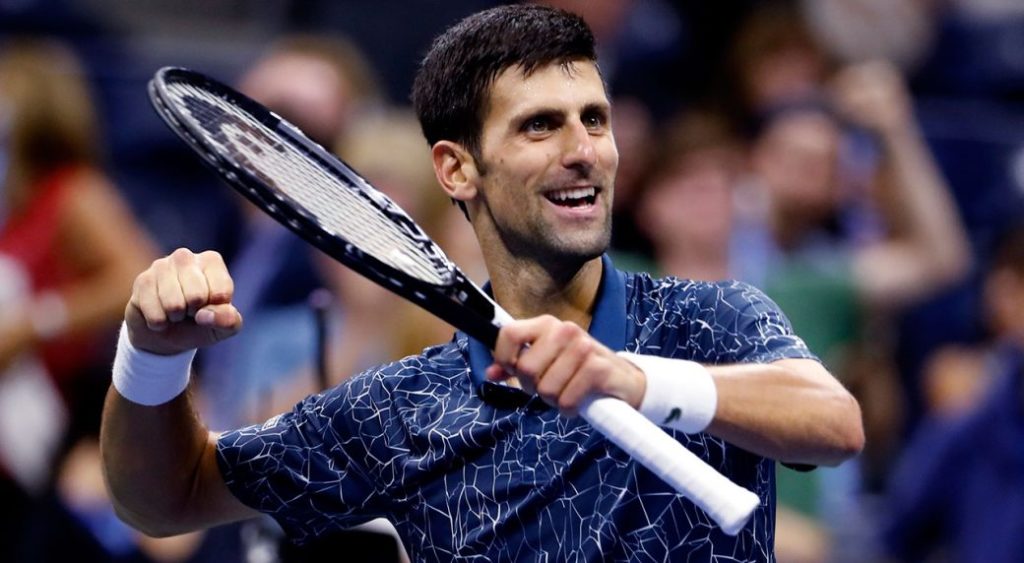 It's nearly two years since Djokovic topped the rankings and he has set out on his mission to knock over the injured Nadal before the year is out.
Novak Djokovic prolonged his incredible form at the Shanghai Masters, winning a record fourth title Sunday to set his sights on the world No. 1 spot.
The Serb overcame 21-year-old Berna Coric 6-3 6-4 to claim his 32nd Masters 1000 title, now leaving him just one behind Rafael Nadal's all-time record.
Victory to Djokovic means that his winning streak now stands at 18 matches as he is close to just 35 points behind world leader Nadal in the race to be No. 1 at the season-ending ATP Finals in London.
The 14-times grand slam title winner extended his winning run to 18 matches as he continues to chase Rafael Nadal's world No 1 ranking, with the Spaniard skipping the Asian swing to recover from a knee injury.
Djokovic told the ATP website that it is phenomenal and he is very proud of it. Obviously, the last three to four months have been terrific for him.
He claims that there were not many holes in the game in general, especially that week and that everything worked perfectly.
The 31-year-old Djokovic didn't drop a single serve all week, a total of 47 service games and this moves him above Roger Federer into the world No. 2 spot after Monday's updated rankings. Djokovic said that it was definitely one of the best service weeks that he had had in his career.
He added that he had said before that he had never played on faster courts there in Shanghai, so this year more than ever he needed a lot of success with the first serves in, and he had had plenty of success with first serves and high percent of first serves in every match.
The whole tournament obviously brought him a lot of joy.
Also Check: