Ramakant Achrekar:- If you are a 90's kid, you must have come around the legends of Sachin Tendulkar and Ramakant Achrekar, the folklores established them as modern-day Dronacharya and Arjuna in the eyes of cricket admirers. Every parent told their kids about the story of one rupee coin, the story goes that Coach Ramakant Achrekar uses to keep a one rupee coin on stumps, whenever Sachin went to bat and tempted bowlers to get Sachin and win the coin. The bowlers bowled their heart out endlessly, but couldn't get the champion batsman out.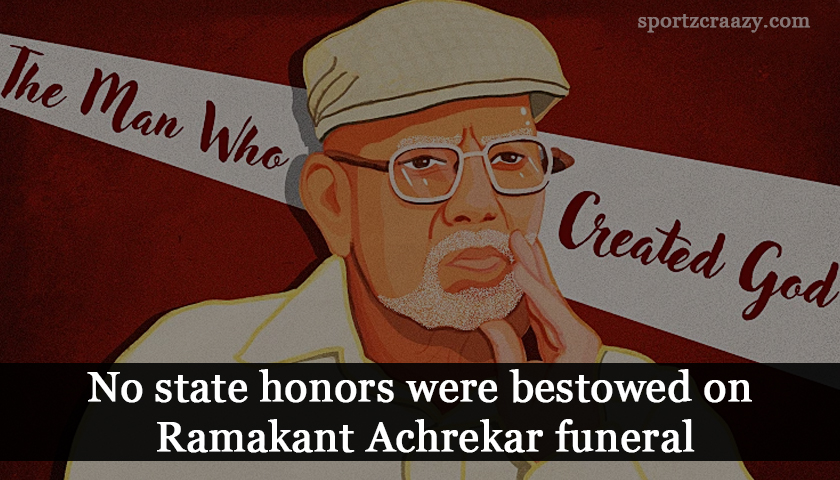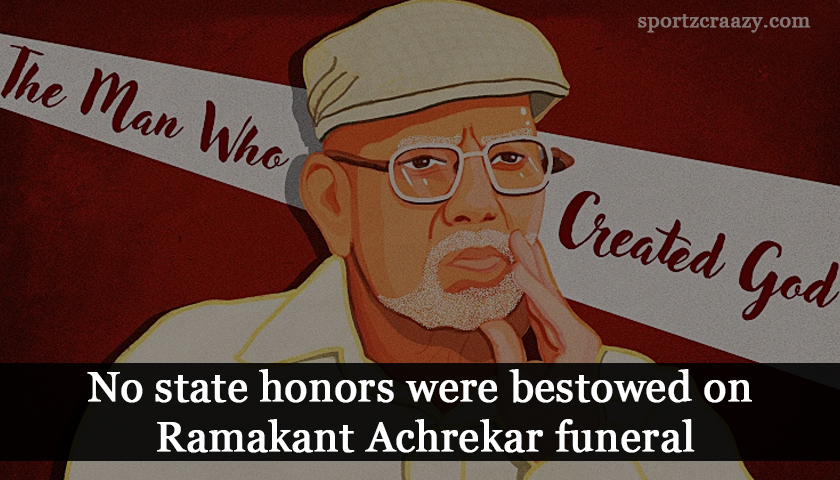 Ramakant Achrekar:- The entire nation visualized Sachin Tendulkar as a national hero, who fights for the pride and dignity of the nation with the bat. He was suddenly seen as a factory of producing world class cricketers and he didn't disappoint. International cricketers like Vinod Kambli, Balwinder Singh Sandhu, Chandrakant Pandit, Ramesh Powar, Amol Majumdar, and Pravin Amre learned the cricket skills from Ramakant Achrekar.
The legendary coach Ramakant Achrekar for his contribution to Indian cricket went on to win the Dronacharya award in 1990 and Padma Shri in 2010, but unlimited accolades and fame couldn't bestow him the state honors from the government.
The reason behind was the lack of communication, no one informed about the death of Ramakanth Achrekar to the government. The veteran coach body was taken to the Kamath memorial pitch for the last time into a small open vehicle, where he coached the cricketers all his life.
He was given the guard of honor by the young boys, who were practicing in the stadium. Batting maestro Sachin Tendulkar was atop the vehicle along with Vinod Kambli and other cricketers to accompany their coach. Every cricketer was in tears. The heaven will be enriched by the mere presence of greatest coach Ramakant Achrekar.
Also, Check:
Please follow and like us: