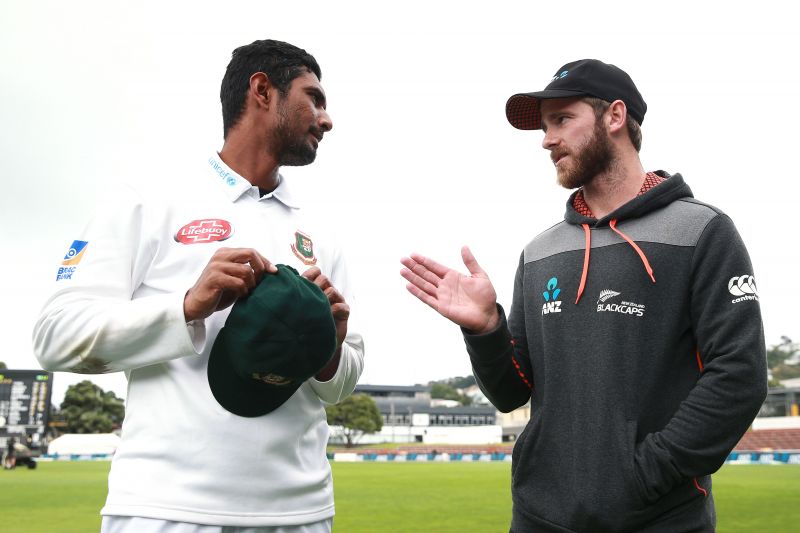 New Zealand's tour of Bangladesh which was slated to take place in August-September 2020 has now been called off for the moment due to the cases of Coronavirus emerging in Bangladesh. The two-match Test series was supposed to be the first International affair between both the teams as Kane Williamson's side was due to play two matches which were the part of the ICC World Test Championship. 
The apex body of both the country's cricket board will now work on the alternate time and date and reschedule the series which has now been postponed for now.
"In the present COVID-19 pandemic scenario, hosting a full cricket series in August 2020 will be a challenge in terms of preparations and we cannot take chances with the safety and health of players, support staff and related stakeholders," BCB chief executive Nizamuddin Chowdhury said.
"Under these circumstances, the BCB and NZC have felt that the best way forward would be to defer the series."
New Zealand reported two cases of coronavirus in the country after declaring themselves free from the deadly virus. And the situation in Bangladesh is worse with over 115,000 active cases and 1,500 deaths so far. Bangladesh Cricket Board (BCB) and New Zealand took a meticulous decision as staging the series under these circumstances will be challenging. 
Last week, Former Bangladesh skipper Mashrafe Mortaza was tested positive of the coronavirus along with spinner Nazmul Islam and opener Nafees Iqbal. Three Pakistani players have also been tested positive of the infection, and that can pose a threat to their series of England next month. 
Considering the ongoing situation, BCCI also called off the Indian team's tour of Sri Lanka.