Utah Jazz shooting guard Donovan Mitchell is in is last year rookie deal with the Utah Jazz and he will have to extend his playing contract to be able to take part in the NBA seasons. 
As per the reports, he is set to sign an extended contract with his present team  Utah Jazz on a long term basis. And if the reports are to be believed, the agreement is set to be a five-year max contract which will be signed before the starting of the next season.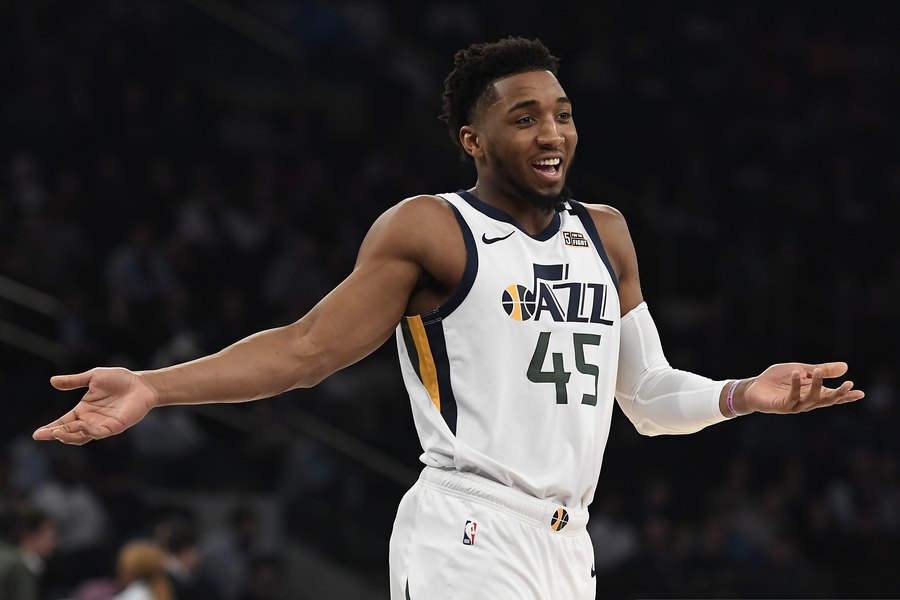 However, this doesn't guarantee whether the Utah Jazz will continue with Rudy Gobert's contract after the former had a few uncertain weeks as both the players were tested positive of the Coronavirus. 
According to Tony Jones of the Atlantic as he reported:
"I can say with confidence that Mitchell loves Utah, has embraced the community and genuinely loves playing for the Jazz. I can also say that the Jazz have Mitchell under team control for the next five years," 
This means that Donovan Mitchell won't be slated to be an unrestricted free agent for the coming years which would be a huge sigh of relief for the Utah fans. Because the 23-year-old has emerged as the franchise's top scorers from the last three seasons. Making into the All-Star team this year as a reserve. He is currently averaging 24.2 points, 4.4 rebounds, and 4.2 assists per game. 
Before the NBA 2019-20 season got suspended on March 11 after Rudy Gobert was tested positive of the Coronavirus, Utah Jazz ranked fourth in the Western Conference with an overall record of 41-23 this season. Their game was immediately suspended against the Oklahoma City Thunder after the news spread about the first COVID-19 case in the league. There is still no clarity of when the season will resume, but the officials are looking for the best alternatives.