Pakistan speedster Mohammad Amir and Hasan Ali left the WhatsApp group created by the Head Coach Misbah Ul Haq after being dropped from the list of centrally contracted players. Apparently Misbah Ul Haq had created the group to keep a track of the player's fitness and training.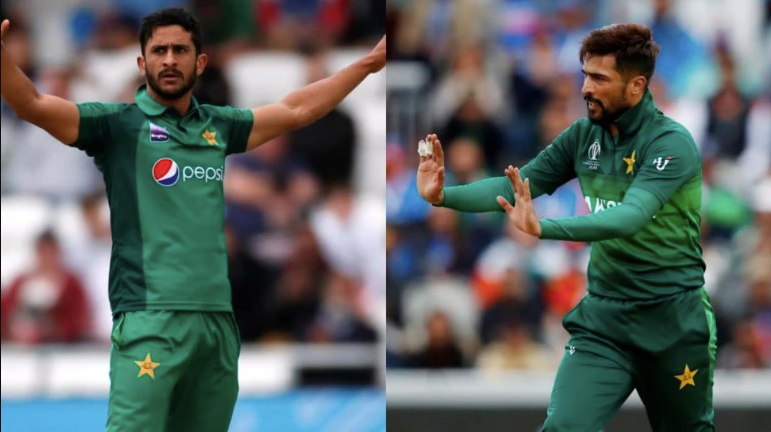 However, Pakistan Cricket Board has denied that these two players left the Whatsapp group after being snub from the central contract players list but this has been taking point in the country. As one of the sources from the Board said: "It is unusual for players to not be in the group if they are not given central contracts".
However, critics put their points in perspective where they added: "There are several players in the group who don't have central contracts".
As a statement came from Former Test Player "There is one thing which is very clear that Amir and Hasan are not happy after being denied the central contracts".
As more than Mohammad Amir It was Hasan who drew a lot of eyesight as he is currently unfit and dealing with a back injury so for him to be in the group was important as he needs fitness advice at the moment which was the purpose of the Whatsapp group that he left is very ironic to see that.
As per the reports, Hasan Ali will be out from the game for good 6-8 months as he waits for an expected surgery for his back problem.
However Left-arm fast bowler Wahab Riaz is still part of the group despite not getting the central contract. As the purpose of that group created by Misbah which have all the trainers included in it to keep track of all the players' fitness during the lockdown period. 
It is believed that Amir is not happy with the way Pakistan Board has dealt with him especially after he decided to retire from the oldest format of the game i.e., Test Cricket.
The PCB recently announced central contracts for only 18 players but said it is going to give out enhanced contracts to the best domestic cricket performers as well.
Please follow and like us: