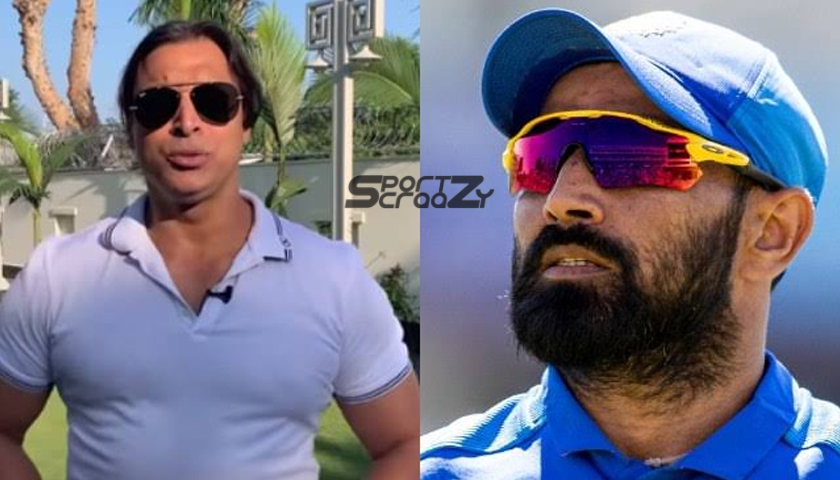 Former Pakistan fast bowler Shoaib Akhtar is in awe of Mohammad Shami after his emphatic five wicket haul during the second innings of the South Africa during Vishakhapatnam test.
The fast and furious pacer has been the fan of Shami bowling for many years now and advised him to work on his pace and fitness.
While speaking in a video on his YouTube channel Akhtar again advised Shami to become tearaway pacer running through the batting lineups by mixing pace with reverse swing.
"After India's (50-over) World Cup disappointment, Shami called me up one day and said he was feeling sad that he could not do well for India. I told him not to lose heart but maintain fitness. I told him that the home series is coming and you will do well.
"I told Shami that I want him to become a tearaway pacer, running through batting line-ups. He has seam and swing, besides that he has reverse swing which very few bowlers in the subcontinent have. I told him you can become king of reverse swing.
"Now, you see what he has done, he has got wickets from a docile pitch (in Visakhaptnam). I am very happy for him.
"Under Virat Kohli, Shami is going to thrive. I told Shami that Kohli is a potent captain who enjoys captaincy and gives full freedom to his bowlers," he added.
Shami personal life may be in chaos, but on professional note this has been an amazing year for Shami. He registered his first ever hat trick in ODI during cricket during the World cup.
His recent five wicket haul against South Africa proves that he is ready to carry the responsibility in tests and form a duo with Jaspreet Bumrah.