Have you heard a popular English saying "Pots feat are visible in the cradle" if not you don't have to worry as the story that I will be sharing with you in the form of article will inspire you and will give you no reason to feel complacent in life.
The story of young boy Tanish, who is only 8 years old and trains at Team Work Sports Club(TWSC) academy where he bats for 2 hours every day followed by keeping for 1 hour.
The interesting thing about Tanish's talent is that as such a young age he has already played at under 12 and under 16 level tournaments and many coaches who saw him bat has predicted a bright potential in him. He was very well supported by Sudhir Sawant in his participation in Under 12 and 14 tournaments.
At such a young age, where most children's had no clarity about their future this boy Tanish had played one day matches held at Ratnagiri, Gujarat, Bharuch and Goa.
We will dive into more information about Tanish later in the article and the school where he is currently studying but before that let's talk about the academy and his coaches who have played an important role towards guiding him in his short cricket career which has just begun and for talent's like Tanish there is only one word to sum up "Sky is the limit".
Also Read: Mayank Rawat amazing knock of 408 runs in 139 balls
Tanish trains in Team Work Sports Club Academy which is located in Mumbai and had been training cricketing talents of the city from last 12 years.
The academy currently has three centres-Shivaji Park, Cardinal Gracia High School Bandra and Panvel Komothe.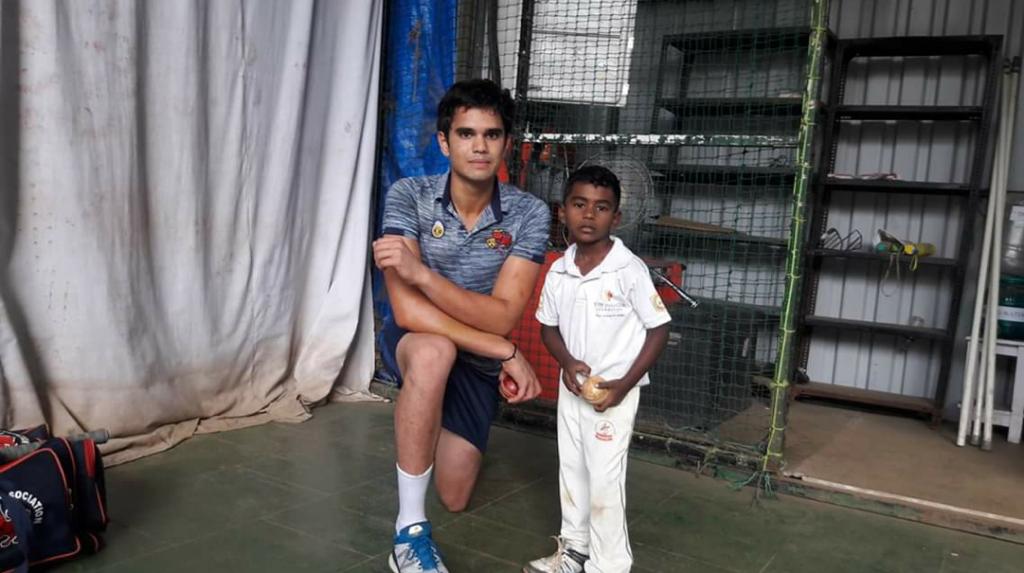 They are currently coaching more than 100 players in all three centres combined and most of their players are doing wonders at the highest level.
The boys in the academy who are only 12 years old including the likes of –Neil Nagap, Atharva Londhe, Ayush Mistry, Kartik Nirmal Vijay Yadav ,Swayam Jadhav, Tanvesh Darde, Arjun Chari, Ayan Sheikh Meet Sawant and Yuvraj Gupta are excelling at the highest level.
Taking more about Head Coach Sachin Kadam who has recently given exam of O Level certification coaching programme and as player he has played cricket outside India in countries like- Tanzania, Baharin and Dubai.
I was elated while taking to Mr Sachin Kadam who talked about the coaching system in Mumbai as compare to rest of the cities in India where he highlighted that the coaching system in the financial capital of India is more technique based and the basics of the game is very well covered in the coaching domain of Mumbai.
Mr Sachin Kadam is extremely proud of his players who are doing so well for themselves and it is the coaching of Team Work Sports Club(TWSC) academy who are doing wonders for these young players.
As per Sachin Kadam, Few female players of his academy as Tripti Kadam ,Riya Gautam and Aayushi Indulkar recently got selected for Under 19 summer camp.
Now let's come back to Tanish story, as per Sachin Kadam the former young lad was inspired to pick the gentlemen's game after deriving inspiration from the latter.
As per the telephonic conversation I had with Mr Sachin Kadam he informed me that many big coaches in the cricketing circuit like Jwala Singh have heavily praised Tanish for his batting and keeping abilities.
You would be surprised to know that this young lad started his cricketing journey as batter and medium pace bowler and later he switched to wicket keeper batsman role and his favourite player is none other than legendary skipper MS Dhoni who is possibly touted as one of the best keeper-batsman to have played for India.
He studies in Cardinal Gracias High School and the best part about the school atmosphere is that they support young boy's talent also Tanish dedication in batting can be clearly defined by the story Mr Kadam revealed to me on call where he said that the talented kid can bat every day and never get tired.
This statement from Sachin Kadam about Tanish clearly indicates that this young champion is only made for this gentlemen's game. 
The coaches  of the club- Amol, Pritesh and Vishu sir are working hard on Tanish and the later has been touted as the next big thing in cricketing circuit provided he gets right platform and guidance. His favourite shot is Pull and his batting and keeping ability at such a young age and playing under different tournaments will give him more exposure and it will enhance his preparations for future. His best friend name is Tanvesh Darde.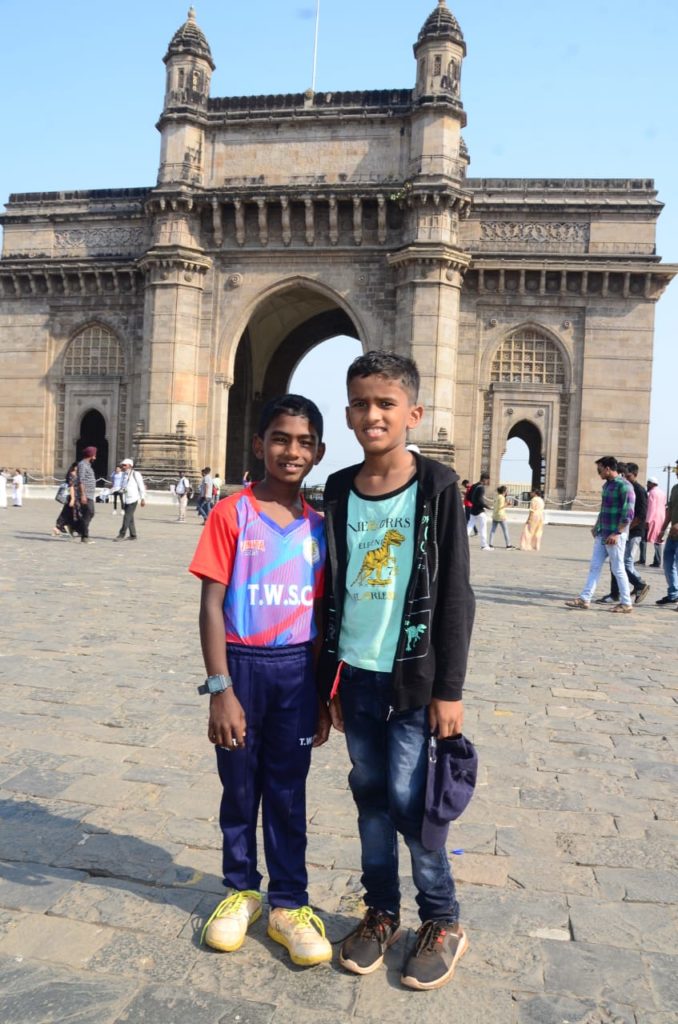 Our Team at Sportzcraazy would love to wish him all the best for his future.