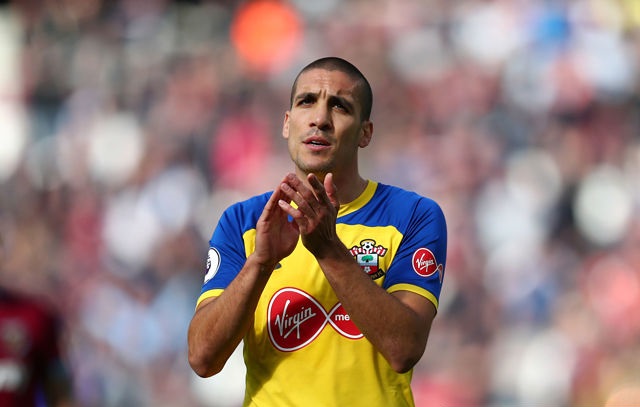 Southampton's Spanish midfielder Oriol Romeu claims Southampton have a better chance against Liverpool than they had against Burnley, which he put down to Liverpool not playing the long balls, which hurt Southampton dear, on an opening day.
Southampton lost 3-0 on their trip to Burnley and will now host Liverpool on Saturday in a bid to get something out of the game. Romeu feels, they could just get something out of the game, given Liverpool's playing style that sees them play from the back. He feels The Saints will have their task cut-out but will get their chances.
"It's easier for us to play against teams who take more risks and play out from the back. There will be more chances to score against Liverpool," Romeu told the Daily Echo.
"Burnley didn't play anything from the back because it was all long balls which didn't give us the chance to get higher up the pitch.
"The chances will come against Liverpool because they will take more risks and that will give us more opportunities to score goals. Hopefully, we can put them under pressure."
Burnley scored three goals in 12 minutes against the Saints, making full use of their aerial superiority, however, Romeu feels all is not lost as this is just the start of the season, and Southampton will have their chances to prove their mettle.
"We are not panicking," Romeu added. "We need to send the message for everyone to be calm as this isn't the end of the season. There will be a reaction, I'm sure of that.
"We are all confident that this season is going to be much better, but we just need to follow the way for 90 minutes from the first one until the last one, otherwise it will be tough.
"I hope the crowd can be behind us and give us a boost because we need to react after the Burnley game. We need to do better, we need to get a result."
It would be interesting to see how Liverpool respond to the sensation claims by Romeu and if Southampton can do justice to the midfielder's words.