Here are the results from Match day 3 of the Real Kabaddi League season 2
The Real Kabaddi League season 2 is consistently delivering high-octane matches and the players are proving their mettle day in day out. Match day 3 of the RKL season 2 witnessed some really close contests and outstanding individual performances.
At 6:00 PM, the Jodhana Warriors took on the Chambal Pirates in the opening game of the night. The Warriors were coming off from a disappointing loss against Jaipur Jaguars in the first match of the season. The Chambal pirates, meanwhile, were hoping to build on the success from their first game as they were aiming to pick up a second consecutive win.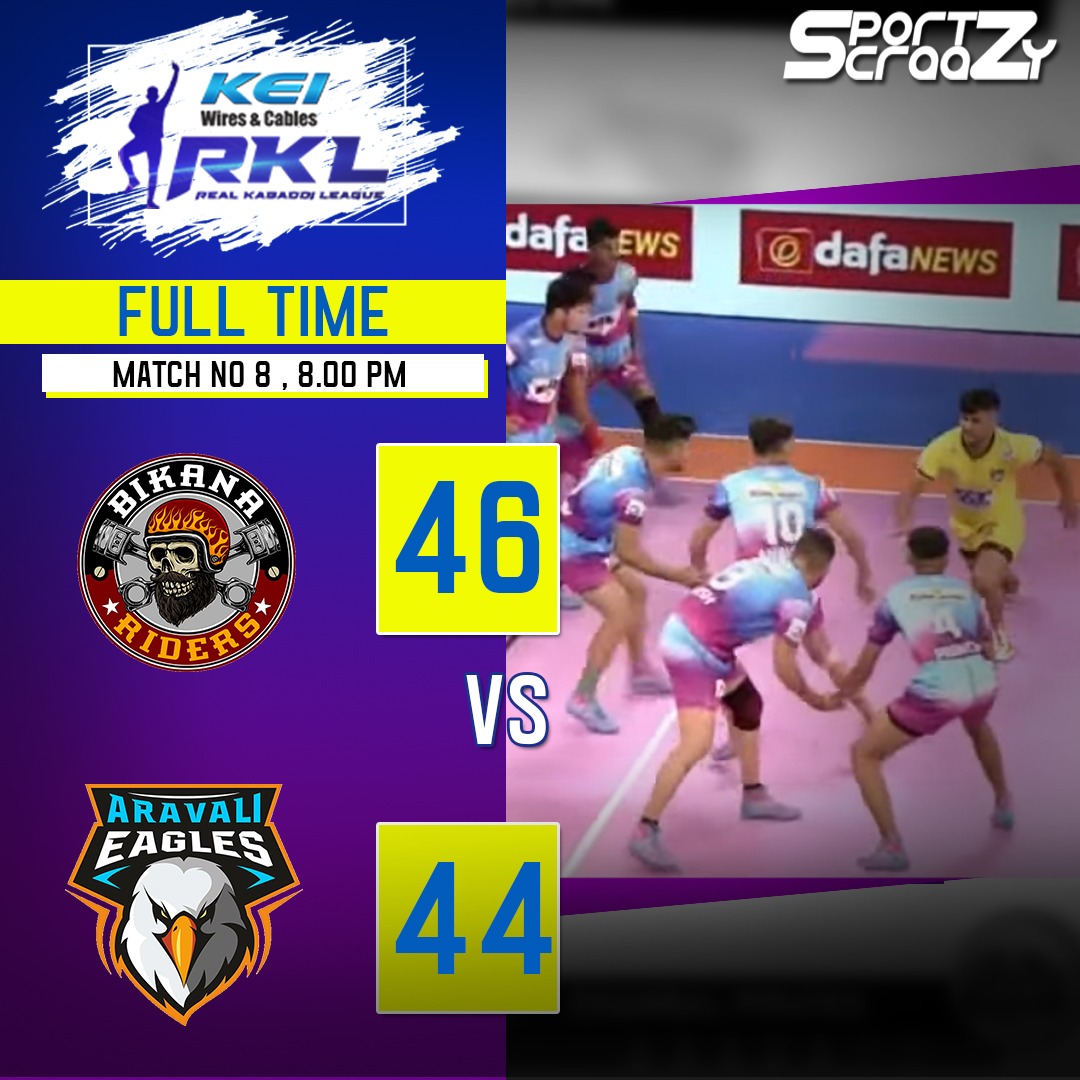 However, at the end of full time, the Jodhana Warriors came out victorious. They were highly dominant in the first half and the score line of 22-11 reflected the defensive shortcomings of the pirates. In the second half, though, the pirates came really close to making a comeback but fell short of just 4 points as the Warriors defeated the Pirates by a score line of 40-36. 
The second fixture of day 3 saw the reigning champions Shekhawati Kings lose their second match on the trot. The Kings were against Singh Soorma, who were also looking for a positive outcome after losing their opening match.
Everything related to Real Kabaddi league season 2 you want to know as ardent Kabaddi fan in detail
The Shekhawati Kings were prevented from responding with a fight as the Soorma's achieved a comfortable victory by 29-40. Raider Hitesh from Singh Soorma received the man of the match award as he picked a total of 11 raid points.
The Final fixture of the evening featured the Bikana Riders and the Aravali Eagles. This match was by far one of the closest contests played in the RKL season 2 until now. The Riders were looking to impose their superiority from the very first minute of the game and their dedication paid off in the end.
The Aravali Eagles had some bright moments in the match too. The Eagles must be extremely gutted to lose this fixture as they were not very far in terms of the point margin. In the first half the Aravali eagles were trailing by 4 points and by the end of the match that gap was cut short by 2. The final score line of 46-44 went in favor of the Bikana Riders.
Also Read:  Why Real Kabaddi League is different in comparison to other domestic Leagues in India?