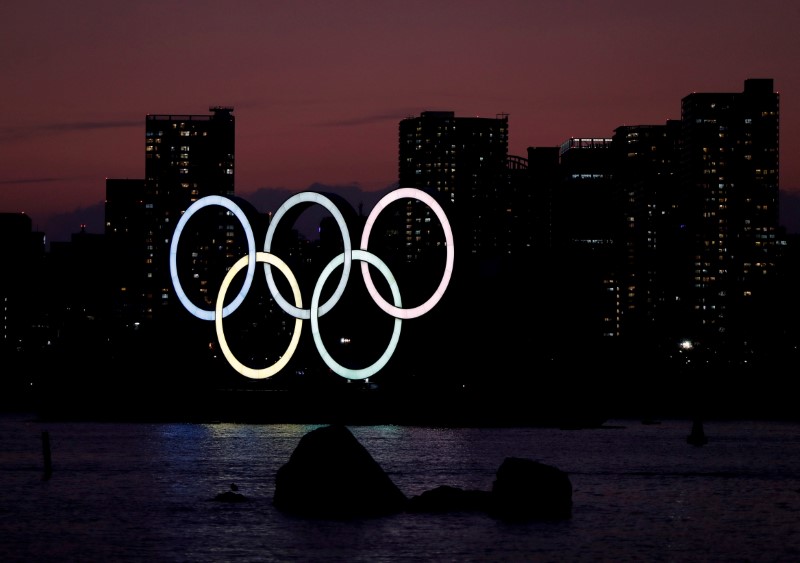 As we all know the biggest sporting event in the world which is Tokyo Olympics 2020 has been rescheduled to next year due to COVID-19. It will be a bigger challenge for the officials to organize the Olympics next year as keeping the safety of all the officials and players who will be visiting in Tokyo next year is very important.
 Recently, Tokyo governor's comments came after local newspaper "Yomiuri" advised the authority about the procedure to conduct Olympic games which are mandatory testing of all players and allowing few spectators to witness matches during Olympics 2021.
As the Tokyo governor Yuriko Koike said on Thursday keeping the current situation in mind it may be necessary we conduct Olympics in a simplified way due to the outbreak of COVID-19.
However, John Coates, the head of the International Olympic Committee (IOC) said that the lack of defence against a new coronavirus has threatened the game and Organisers need to explore options to conduct this Olympics in a completely different way then it was conducted before if COVID-19 persist till next year.
Koike didn't go into detail but he said the discussion was necessary "Holding the Olympic and Paralympic Games calls for sympathy and understanding of Tokyoites and the Japanese people," he was quoting this to reporters.
He further added that "For that, we need to rationalize what needs to be rationalized and simplify what needs to be simplified."
The Yomiuri, citing government and organizing committee sources said that Polymerase Test should be made mandatory for all spectators along with limited movements of athletes in an out should be permitted among the options Japan discusses with IOC.
As Olympics was supposed to take place in 2020 but keeping all the factors in mind it has now been rescheduled to 2021 as this is the pandemic time and holding any such event is not possible at the moment.
As the Impact of COVID 19 can be very well seen from the fact it has killed more than 3,80,000 people globally and 6.8 million people are infected till date around the world.
We all need to wait and watch and see the approach from the Tokyo officials to conduct Olympics 2021 as it is one of the biggest sports events in the world.