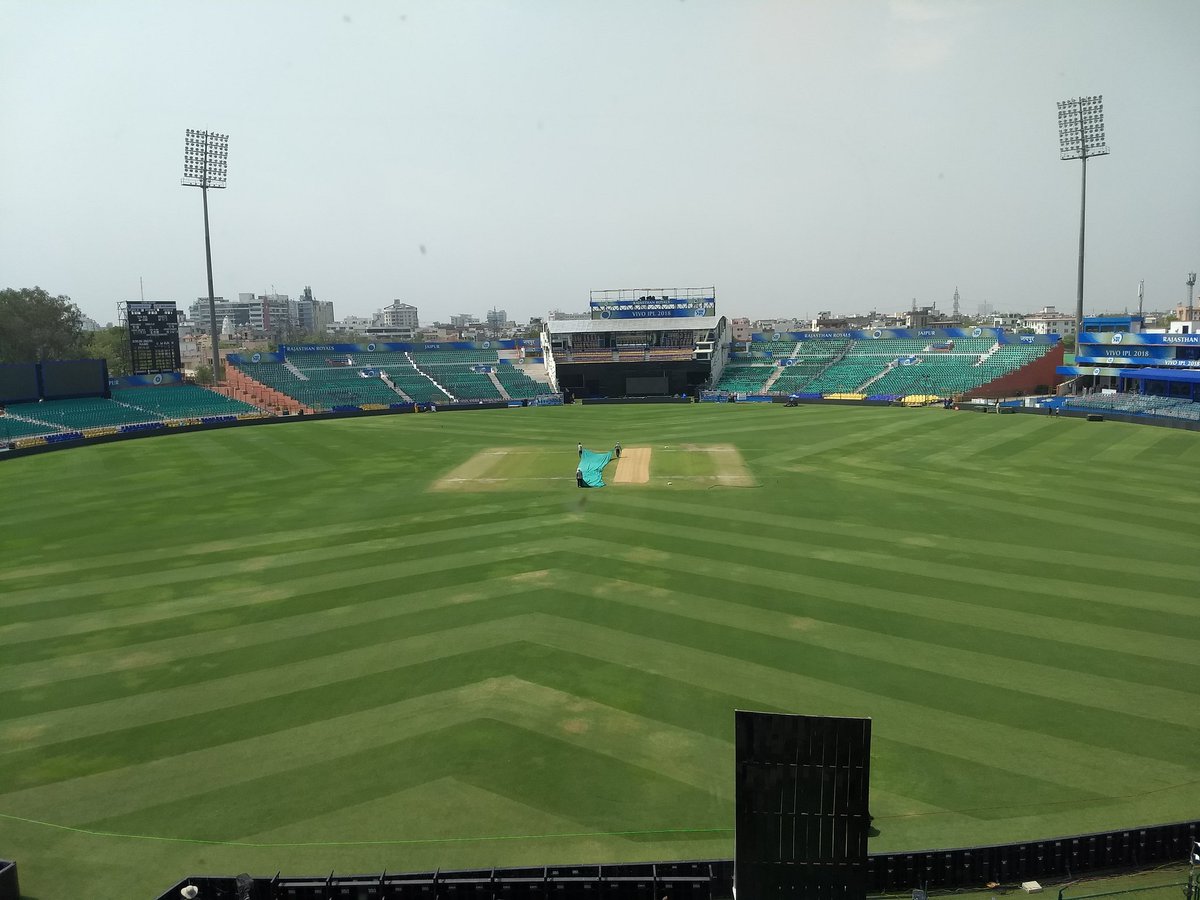 Rajasthan Cricket Association (RCA) is all set to construct the world's third-largest cricket stadium that can hold up to 75,000 spectators in full capacity. 
After Sardar Vallabhbhai Patel Stadium (Motera) in Gujarat, this is going to be the second-largest stadium in India and it would cost Rajasthan Cricket Association (RCA) Rs 350 crore for the whole project. 
The construction of the stadium will be done in the outskirts of Jaipur in the Chonp village close to the Delhi-Jaipur highway.
As per the reports, the facility will have around 30 practising nets and press conference room that can accommodate over 250 people. 
Besides, the stadium will also have an additional two practice grounds that can be used for hosting domestic matches. 
RCA secretary Mahendra Sharma also said that the stadium will also have various sports training academies, indoor games facilities and clubhouse for the players and coaches. Moreover, the parking lot will be spacious enough to accommodate over  4000 vehicles at one time. 
The decision of building the stadium was passed after a meeting conducted by the RCA executives headed by the president Vaibhav Gehlot. 
The RCA has also started consulting a Delhi based sports design consulting agency Mehta and associates LLP and they will help in designing and constructing the stadium. 
Mahendra Sharma also said that the BCCI owes RCA a sum of 90 crores. But they will be asking for a 100 crores financial grant from the BCCI while Rs. 100 crores will be injected in the project as loan and the rest Rs. 60 crores will be raised by selling off the corporate boxes in the stadium. 
Jaipur already has Sawai Mansingh Stadium that can accommodate up to 30,000 spectators and this will be the second stadium in the city. The construction will tentatively start in the next four months.