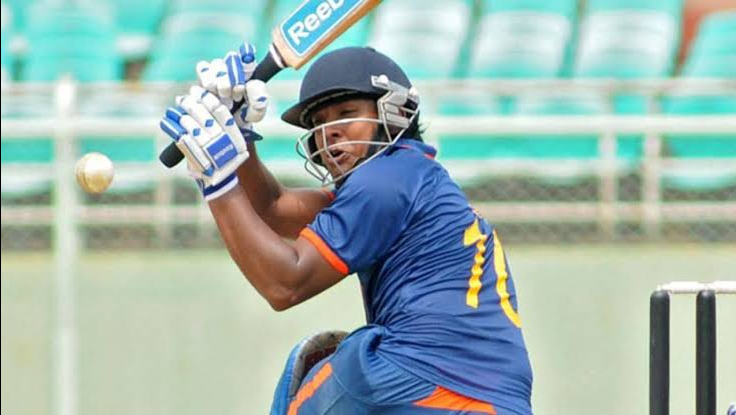 Priyam Garg, who was announced the captain of the Indian Under 19 team for the World Cup which will be staged in South Africa, says all credit must be given to his father, who sacrificed his own aspirations and took on odd jobs to ensure that his son's cricketing dream was always on track.
The 19-year old, who was announced as the leader this week, stated that his father Naresh Garg did not hesitate to drive school vans or even sell milk to support his dreams.
"My father did most of the hard work, he did all the odd jobs that you can imagine… selling milk, driving school vans, loading goods, he ensured that I got a good life. He went through all that just to see me become a cricketer one day. He took me to Meerut and made sure that I got into a decent academy," Garg told The Indian Express in an interview.
Naresh, on his part, said that all his worries went away and his efforts paid rich dividends when 'The Wall' Rahul Dravid spoke to him and spoke about the talent that his son possessed. "…..I am not well educated, what do I do know of cricket? But one day, I met Rahul Dravid and he told me not to worry and that my son would go places. I was happy that day," Naresh said.
The Under 19 World Cup gets underway on January 17, with India playing their first game on January 19, 2020, at Bloemfontein. The Indian team has tasted rich success in the youth World Cup, winning as many as four titles. The first World Cup crown came way back in 2000 under the helm of Mohammad Kaif, while Virat Kohli got India the title once eight years later. Unmukt Chand skippered the Men in Blue to the crown in 2012, when the edition was held in Australia.
Team India will go into the event in South Africa as defending champions, having won their fourth title in 2018, under the leadership of Prithvi Shaw. Shaw, along with Shubman Gill, who was also in the team, has gone on to make a huge impact in the Indian cricket scene since then.