20TH SEPTEMBER, 2018: The match between the arch-rivals India and Pakistan is perhaps one of the most awaited matches of any tournament. The Dubai International Cricket Stadium was all set to witness this historic match where India went on to beat their rivals by 8 wickets.  Pakistan had set up a target of 162 runs for the Indian team to chase and this was easily achieved in 29 overs, by a sufficient margin. India really needed this boost of confidence and that becomes helpful for them in the latter half of the tournament.
India Vs Pakistan Full Scorecard
Pakistan Innings
Winning the toss, Pakistan decided to bat first, giving Indian bowlers the chance to showcase their class, and it was all a bowlers' game as proves by Man of the Match Bhuvneshwar Kumar.  Rohit Sharma's half-century was again a major contribution, though Shadab Khan's googly caught him off guard and India lost their first wicket at 86 runs in 13 overs. Rohit Sharma had contributed a 52 off 39 balls.
After 16 overs, India was on 100 runs when the performer of the last match Shikhar Dhawan has to depart, close to his half-century. He is caught by Babar Azam as a brilliant ball by Faheem Ashraf came in when he was about to push his prowess as he did against Hong Kong.
After 18 overs the scoreboard read as 114 for the loss of two wickets, and India only needed 49 more runs on the go, which did not seem unattainable at this moment.  Even Rayudu showed some good batting skills to further edge the target, and at a certain time when victory seemed almost there, he and Karthik tried to take runs in 1s and 2s in a more relaxed pace of batting.
Also Check : Asia Cup 2018 – Bangladesh Vs Sri Lanka Match Report
Rayudu ends the match with a four, and the Indian team registers a massive win by outplaying Pakistan in all departments at the 5th One day international, of the Asia Cup, 2018, here at Dubai.
After the unsettled performance against Hong Kong, this was a much-needed class cricket to have been displayed by the India batsmen.
An unfortunate incident occurred during the 18th over of Pakistan's innings when Indian all-rounder Hardik Pandya suffered a lower back injury while he was bowling his fifth over. The penultimate delivery of that oversaw the all-rounder fall down on the ground and he was attended by Patrick Earhart, physio and had to be taken off the field.  His absence was, however, could not be felt because Jadhav bowled exceptionally well to make up for him and took two wickets, while the most impressive bowling figures came from Man of the Match Bhuvneswar Kumar, who took three wickets by bowling seven overs, including one maiden over, and concede just 15 runs. Jaspreet Bumrah also took two wickets and Kuldeep Yadav took a single wicket of that of Azam.
India Innings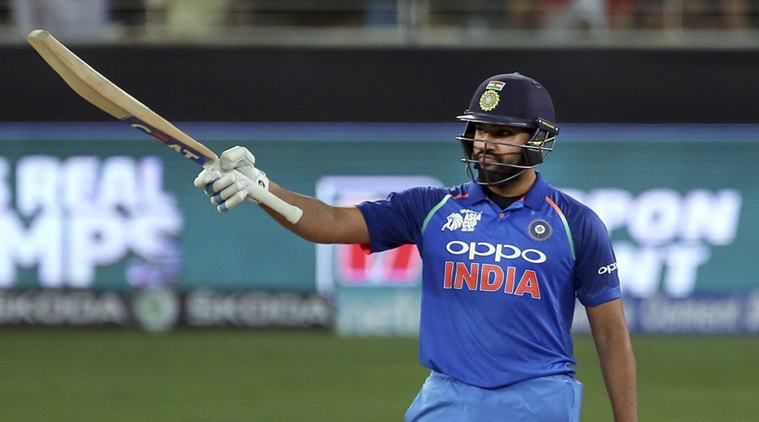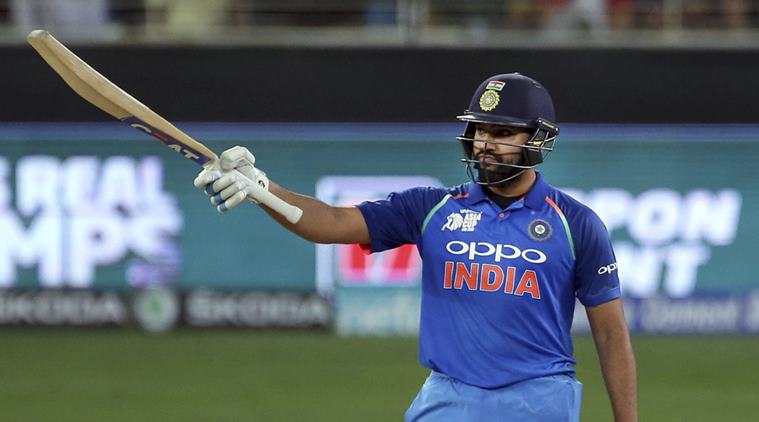 Rohit Sharma displayed some real class and he seemed to be getting it easy and India dominated every way, whether through bat or ball in this match. For Dhawan and Rohit it looked like a batting in the park atmosphere as they kept hitting and the target was not that high, thanks to the Indian bowlers. It was the first half-century for Rohit Sharma in the United Arab Emirates.
Pakistan's batsmen were not that noticeable, mostly in singles, though B Azam and Shoaib Malik promised a good start after the fall of their openers Haq and Zaman, but did not get enough support from their teammates after their dismissal. Zaman was out for a duck while Haq scored only 2 runs. The only other noticeable name could be Ahsraf who scored 21 runs and Aamir who scored 18 runs, that were the only double digits on board from the Pakistan side.
The Pakistan bowlers too were not quite impressive as the only wicket takers were Shadab who took the wicket of Rohit Sharma and Ashraf who dismissed Shikhar Dhawan.
Also Check : Top 5 Thrilling Matches in the Asia Cup History
In the absence of Virat Kohli, the Indian skipper of this tournament, Rohit Sharma felt that a greater contribution had been made by the bowlers who took wickets early on, and that's why it was possible to restrict Pakistan to the given total. Their strategy was "not to give room to the batsmen and it worked." Though the initial partnership between B Azim and Shoaib Malik seemed to upset an Indian win, that was soon overcome following the run out of Shoaib Malik and breaking the partnership.
His own half-century was "enjoyable" he said and he stressed on his opening partnership with Dhawan. But he also patted his boys Rayudu and Karthick who too did well to finish the match off, after crumbling middle order display in the previous match against Hong Kong. He knew his team "wanted to learn from mistakes" made in the last game. The pitch conditions weren't that great but the bowling department, especially the spinners did an excellent job.
On the other hand, Pakistan Captain, Sharfraz Ahmed felt his team "had a wake-up call" after this match and they hope not to repeat the same mistakes in their upcoming matches. He talked about a good start but his team thought they had failed to hold on to it and the Indian bowlers obviously had done a fantastic job from their side.