When you talk about women's badminton in our country there are two names which straightway pops up in our mind which is Saina Nehwal and PV Sindhu. These two star players has been carrying the hopes of billion Indians from last 5-10 years with Saina being someone who laid the foundation for other women's badminton player in our country which is properly channelized by two times Olympics medallist PV Sindhu.
There is a very popular line in English which states that "Credit should be given where it is due"  and In the rise of Sindhu and Nehwal one man which deserves a lot of applause is none other than Pullela Gopichand.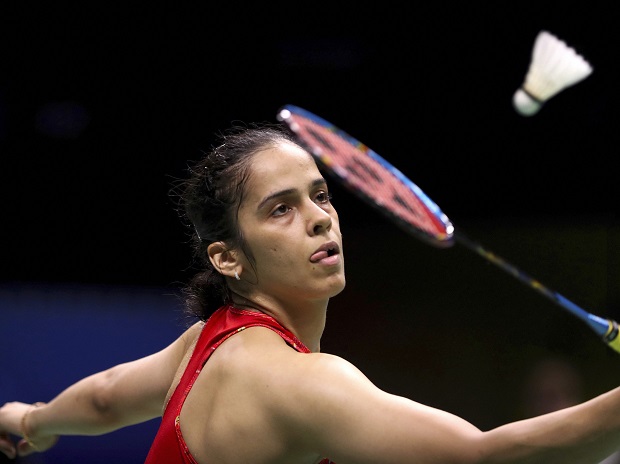 The questions arises with Nehwal getting frequently injured in last few years and Sindhu is expected to win almost every tournament she contest so it's equally important that national federation should look to develop other singles women's badminton player who are confident, talented and does have sheer skills and determination to make it big at International level and someone who can carry the legacy of Saina and Sindhu for years to come.
Let's talk about five such budding Indian women's badminton players about their journeys and why they are the future of Indian women's badminton in detail.
1.Aakarshi Kashyap: She is a talented shuttler hailing from Chattisgarh who is currently ranked number 1 ranked senior player as per BAI rankings and she successfully held that rank for 2 years. Her career achievements include winning Kenyan International, finishing as runner up in Uganda International in 2020 and Bulagarian event in 2018. She was a member of that Indian team that won gold medal in 2019 Asian Games. Her current women's singles ranking is 76 which clearly indicates that she has come quite far but the place from where she started in Chattisgarh gives us a sense that her ride wouldn't have been easy at all. She started playing         Badminton in 2009 under coach Sanjay Mishra at Ravi Shankar Stadium at Durg. Initially she used to train  herself at the badminton courts of steel Bhilai playing against three local players against her. Many of you would not heard this side of her story that she started as a track and field athlete in 2007 after the  advice of her father she decided to play Badminton. Her transformation from less facility at Bhilai Chatisgarh to Joining Prakash Padukone Academy in 2016 to currently training at Suchitra Academy in Hyderabad has been inspirational one and certainly she is one of the players which Indian women's national side can bank upon for future.
2.Mugdha Agrey: Another bright Indian women's badminton player who hails from Nagpur and she picked up the game of badminton at the age of 6 so far she has 41 career wins with a best singles ranking of 90. Her career achievements include winning at the all India Senior ranking tournament held at Guntur in 2019. She also won silver medal in Laos Nigeria along with winning two bronze medals in Bangladesh and India international challenge in 2018. She shared a post year back on Linkedin where she requested people to support her financially as she wasn't able to compete during pandemic time as most of the tournaments got cancelled and the people helped her on Linkedin. She picked up the game without knowing about the expenditure that the sport of badminton demands and she pursued her dream of playing badminton at highest level so far on her parents expenses but she has started receiving support from private stakeholders and her next aim is to target 2024 Olympics.
 3.Ashmita Chaliha: The 22 year old shuttler from Assam is another bright prospect of Indian        women's badminton player coming up the ranks came into the spotlight where she gave a tough    challenge to Sindhu which she lost by 10-21, 20-22 but it was an intense battle for fans and treat      to  watch and those 38 minutes displayed quality of badminton between these two players on display. She won two International titles in 2018 in the form of Tata Open International and Dubai International. She currently trains at Assam Badminton Academy under Indonesian coach Edwin Iriawan who coached Indian team in 2012 London Olympics . Her highest and career ranking is 73 along with winning gold medal in 2019 at South Asian Games. Her idol is Saina Nehwal have nearly won 33  career games in singles category her journey from Assam which wasn't easy at all as the state is not widely known for producing top class badminton players and despite she managed to rise above the ranks clearly indicates that the she is the future star of India.
4.Gayatri Gopichand: From the surname Gopichand you might have guessed the budding shuttler Gayatri Gopichand is the daughter of legendary Pullela Gopichand as Gayatri unlike his father got selected to be a part of the Indian team that won gold medal at 2019 Asian Games when she was just 15 years old. She also holds the record of being the second youngest player to contest in Premier Badminton League edition was a part of Chennai Superstarz team.   Taking about her achievments, she finished as runners up in Nepal International where she Lost the final against Malvika Bansod by 14-21, 18-21. Her favorite player and role medal is Tai Tzu Ying. She might have got best facilties to train but the talent she equally worked  hard  on her game which helped her to reach at the status of being called as one of the best talent of badminton for years to come.
5. Malvika Bansod: Another budding badminton player who can carry forward the legacy of PV Sindhu and Saina Nehwal pretty well is Malvika Bansod who ranked second in the current BAI rankings. She kickstarted her career by winning two titles which includes Maldives International and Annapurna Post International series in 2019. The talented shuttler who hails from Nagpur has won Uganda International and Lithunian International in the same year. For her brilliant performance in the field of badminton she has won numerous awards which include the likes of Khelo India Talent development athlete award along with Target Olympics Podium Scheme(TOPS) award.  The teenage shuttler  received support from Go Sports Foundation to pursue her badminton career who have promised to help her to boost her career. Badminton is a costly sport and it is important for private stakeholders and foundations to come forward and support these players so that they pursue their game properly.