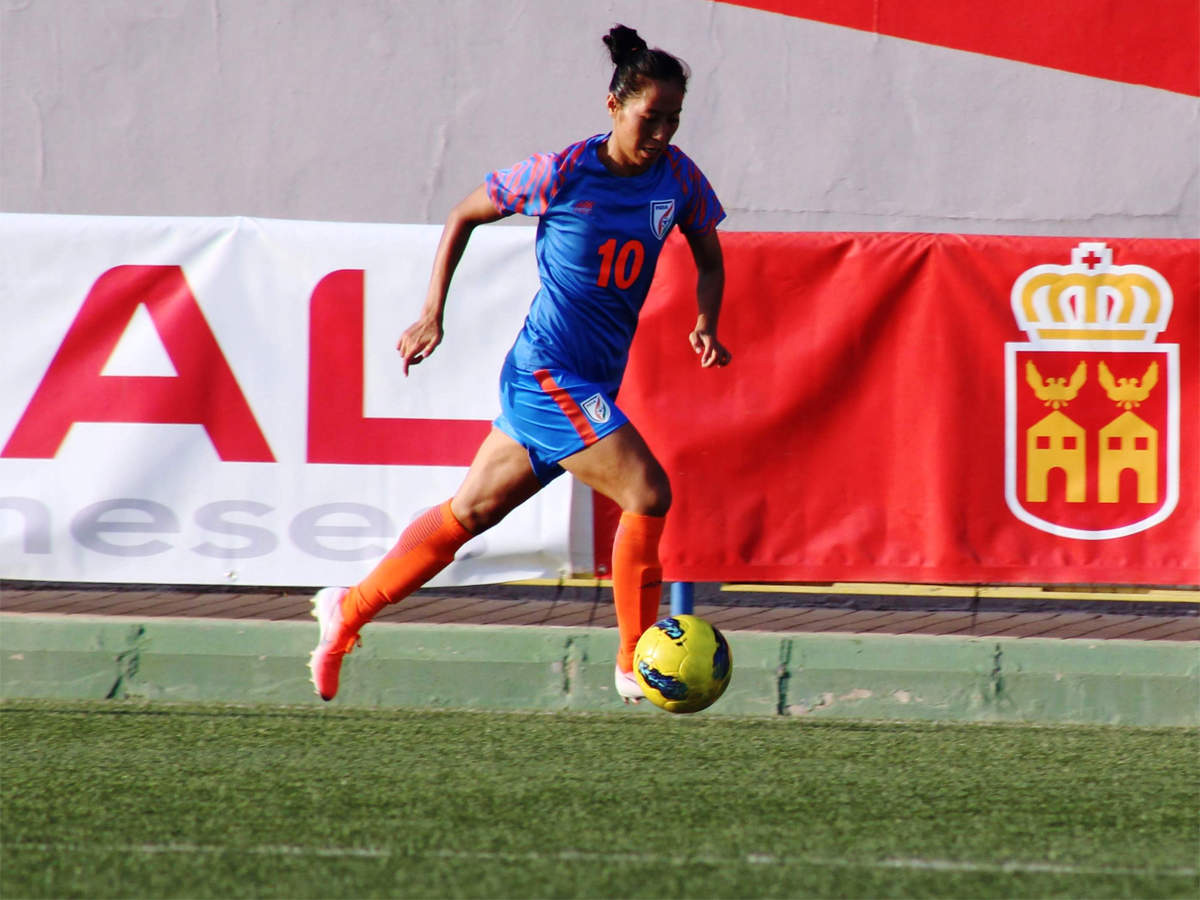 Indian women football teams' forward Ngangom Bala Devi has said that it's a primary honour for India to host AFC Asian Cup in 2022 and also motivated the whole team to do better for the upcoming matches. 
Bala Devi is currently away from India in Glasgow, working on her fitness while awaiting the resumption of the Scottish Premier League after the pandemic. 
"There really isn't a lot to do as of now, apart from the training and keeping yourself at the peak of fitness," Bala Devi told AIFF.
"I was really excited when I saw India were announced as the hosts. It really is an honour to host such a prestigious tournament. It means so much for women's football in India – the announcement has given us all that extra motivation."
In order to keep herself fit during this pandemic, Bala has resorted to indoor exercises and yoga and also maintained her stamina level by going for jogging while maintaining the norms of social distancing. 
Bala also expressed her happiness over the inclusion of the women's competition in the list of prestigious AFC tournaments (U-16 Championship 2016, FIFA U-17 World Cup 2017, FIFA U-17 Women's World Cup 2021). At the same time, Bala cited the importance of deploying more coaches in the country to bring up more talents in women football. 
"As a footballer, you really can't ask for much bigger platforms than to play a World Cup and an Asian Cup in your own backyard,"
"The Women's Asian Cup will be the biggest tournament that we (the Indian women's team) will play at home. I hope that the entire country comes out to support us," Bala stated. 
India had contested for hosting the Women's events and also got the hosting rights from the AFC's Women's Football Committee last month. Since India will be the hosts, they directly get a qualification among the 12 participating teams. This event will also be the criteria for final qualification for 2023 FIFA Women's World Cup.