The Grand National is National Horse Race held once in a year at Aintree Racecourse in Liverpool, England which has been a British sporting institution since 1839. The race was found by William Lynn who leased land in Aintree, set out a course and built the grandstand. Sefton laid the foundation on February 07, 1829 and then the race was recognized as the Grand Liverpool Steeplechase. In 1837, the first Great Liverpool Steeplechase at Maghull was won by a horse named The Duke. The popular horses of the race are Aldaniti, The Duke, Lottery, West Tip, Lord Gyllene, Gold Miller, Foinavon, Crisp, Battleship, L'Escargot, Red Rum, and Peter Simple.
The Grand National Horse Racing consists of 2 laps of 16 fences where the first 14 are jumped twice. The horses should cover a distance of 4 miles 514 yards i.e. 6.907 km to complete the longest national race in Britain.
The Red Rum is the most successful one who won the Grand National Horse Racing thrice 1973, 1974 and 1977. Four horses won the title back to back Abd-El-Kader (1850, 1851), The Colonel (1869, 1870), Reynoldstown (1935, 1936) and Red Rum (1973, 1974). George Stevens has a record of 5 wins who is the most successful jockey who won his final game in 1870 and unfortunately he passed away after 3 months after completing the race in 1871. The Chair is the tallest fence at 5 feet 3 inches i.e. 160 m positioned in front of the grandstand and it is the 15th fence which is preceded by 6 feet tall open ditch at the takeoff side.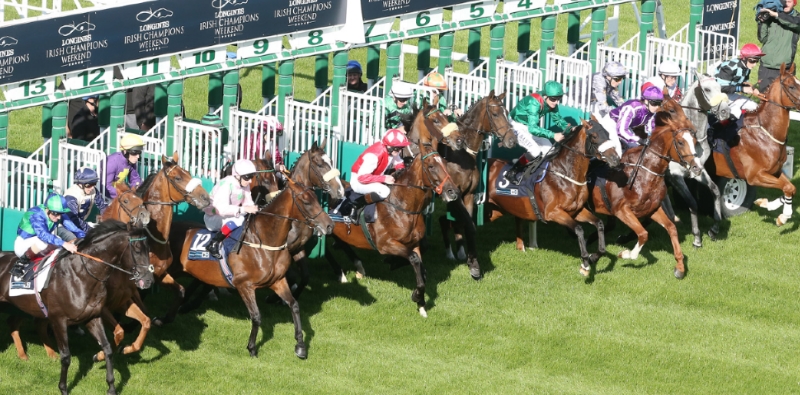 The recent race which was held on April 14, 2018, was won by a horse Tiger Roll ridden by the jockey Davy Russell and the trainer Gordon Elliott. The prize money awarded for the Number 1 position was 500,000 pound. This year was marked as the first year to feature 3 female jockeys.
Grand National Horse Racing 2019 Schedule Venues and Details
For the year 2019, the Grand National Horse Racing starts on April 06, 2019 which will be the 172nd annual running at Aintree Racecourse, England. It is officially known as the Randox Health 2019 Grand National.
A number of 40 runners will start the race from 112 entries received as of now which includes 47 entries from Ireland. There is an estimation of 10 million TV audience and a million around the world who would follow the race. In addition to this, 70000 spectators will be seen at the venue in order to cheer the horses from the first fence to final furlong.
Also Check: