Figure Skating is a winter sport where participants, either individuals or couples or a group, perform on ice wearing figure skates, which are boots with blades attached. The blade is bound to the sole of the boot with screws. There are large fuzzy teeth on the front part of the blade, which is called toe picks, which are to be used for jumping alone. Generally, figure skates are available as a whole, but boots and blades are generally bought separately by most figure skaters and these blades are put on the boots by a professional skate technician.
Figure Skating game has the distinction of being the first Winter sport to be included in the Olympics, in the year 1908. The sport is governed by the International Skating Union (ISU). Founded in 1892, the ISU is one of the oldest international sporting federations in the world. ISU Headquarters are currently in Lausanne, Switzerland. ISU organizes various international competitions, including Winter Olympics, World Championships, World Junior Championships, European Championships, Four Continents Championships among many others.
Interestingly, Figure Skating game was introduced in the Summer Olympics of 1908 and was also a part of the 1920 Olympics. When the Winter Olympics was introduced in 1924, Figure Skating was included there. There are 4 disciplines of Figure Skating Olympics and these are men's singles, ladies' singles, pair skating and ice dance. A few types of skating which are not included in the Olympics are synchronized skating, Theater on Ice and four skatings.
Because of the artistic aspects of figure skating game, sports is also connected with the entertainment industry. There are exhibition galas conducted at the end of much major competition, where the winners from various disciplines display non-competitive figure skating to entertain the spectators. There is a huge demand for figure skaters during off-seasons as well, and Figure Skaters, both during their careers and after retirement, regularly perform in shows and competitions. Figure Skating has different names in different languages, but they all more or less translate to 'artistic skating'.
Figure Skating game has inspired several Hollywood films, from the 1937 movie Thin Ice to recent movies like Ice Princess and I, Tonya.
Figure Skating History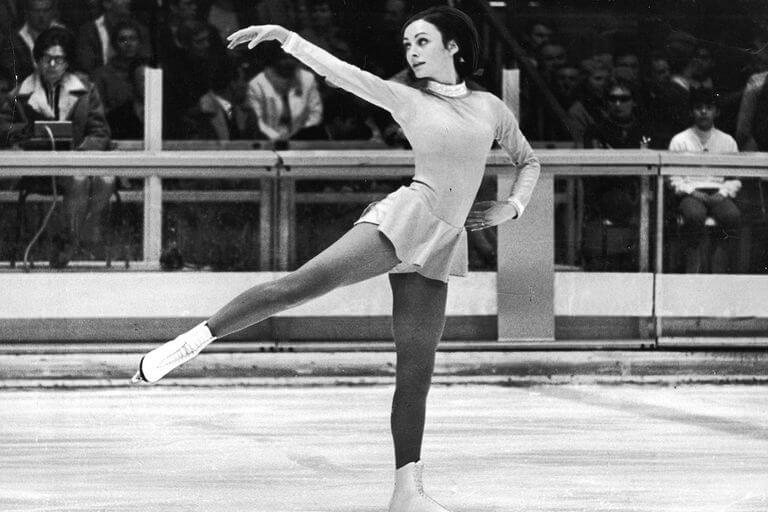 Ice Skating has been popular for centuries among various civilizations, but the modern form of figure skating is said to have been developed in the middle of the 19th century. The first recorded account of Figure Skating dates back to 1772 when Figure Skating appeared in Robert Jones' A Treatise on Skating. The initial form of figure skating, also known as the English style of skating, was quite different from modern skating. American Skater Jackson Haines brought about major reforms in the field of Figure Skating, shaping it to the sport that it is now in the 1860s and he is commonly referred to as the father of Figure Skating. Unfortunately, his style was not adopted in the United States until a few years after his death, even though it was very popular in Europe.
With the formation of the International Skating Union in 1892, a whole new avenue to figure skating opened up. In 1891, the first European Championships were organized and 5 years later in 1896, the first World Championships were held. A separate competition for ladies was held by the International Skating Union in 1906. In the 1908 World Championships, pair skating was introduced.
Sonja Henie dominated the figure skating arena in the 1920s and 1930 and she went on to successfully transform her popularity and success in figure skating into movies.
After World War II, figure skating was dominated by the United States and Canada. From 1952, British Skaters ruled the ice dance discipline. However, from 1964 to 2006 saw an unprecedented dominance of the Soviet Union or Russia, as every Winter Olympic pair skating gold was won by either a Soviet or a Russian pair.
Figure Skating Rules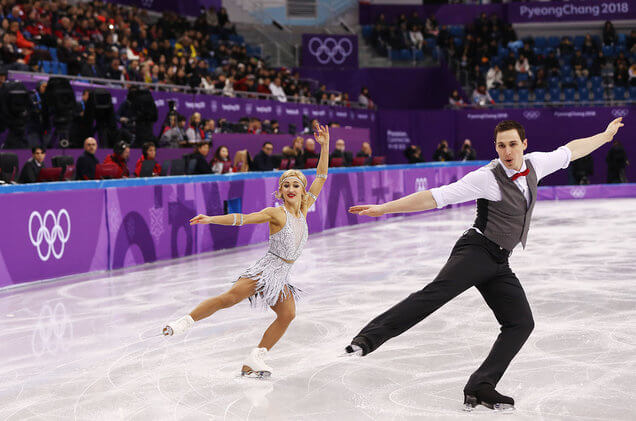 The following rules are applicable to Figure Skating:
All Olympic Figure Skaters must be at least 15 years old.

Skaters must be a citizen of the country they represent in the Olympics.

Previously in competitive programs, only instrumental music was allowed, but currently, music with lyrics or words are allowed for all discipline

Participants are allowed to wear a dress they choose, provident they maintain dignity.

Maximum time allowed for ladies', men's and pairs short program is 2 minutes 50 seconds.

Athletes can be disqualified for time violations.

Scoring is done by two groups – a panel of judges, which usually contains 9 judges and a referee; and a 3 person technical panel.

Two sets of points are rewarded for each discipline, these are the technical element score (TES), which depends on the difficulty of the technical elements like jumps and spins and their execution, and the program component score (PCS) which is allocated as per the artistry, interpretation and presentation of the discipline. These two are combined to deduce the final score of the participants and this is known as the Total Element Score.

The individual participant or the team with the highest score wins the competition.

Athletes must vary their performances and triple or quadruple jumps cannot be attempted more than twice.

Deviations from rules of music and clothing can lead to disqualification.
How to Play Figure Skating
Learning to figure skate is not easy, it is a very classy combination of artistry and skating, so it takes some time to master. It is important not to lose hope and keep practicing.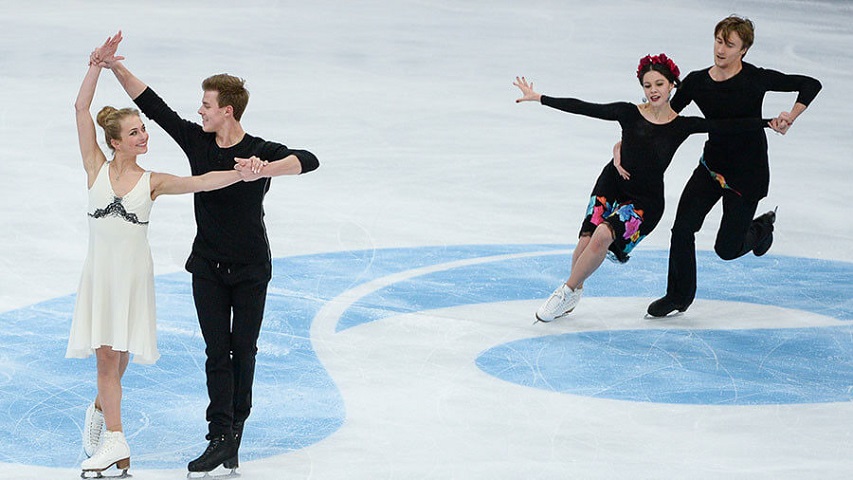 One should always use the right accessories and choosing the right shoe is a very important aspect of training. The shoe should not be too tight, it should allow some movement of the toes, but it should fit well. The laces should be tied tight enough so as to allow the rolling of the ankle.
Another important part of the training is learning how to fall. Since the sport involves a lot of balance, it is only natural that a beginner will fall and it shall happen over and over again. As such, it is important to know how to fall without getting hurt or breaking bones. For this, one should always try to fall on their hips or sides, so that that most of the pressure of the fall is absorbed by the body without much discomfort. One must make sure to never land on the hands, as this could severely damage the wrist or even result in broken bones. Also, after falling, one should learn how to move out of the way of other skaters quickly, so that no one else gets hurt.
One must always keep the knees loose to maintain optimum balance. This can be done by crouching a little during skating. Once standing has been mastered, it is important to learn how to move forward. This is done by keeping one leg ahead and pushing with the back leg on the ice, which enables the participant to move forward. Before embarking on a run, it will also be important to learn how to stop. The easiest way is to slowly turn away from the direction one is moving. Alternatively, one can also attempt a T stop. Both of these stopping techniques will require practice.
Once the basic movements are mastered, one should learn how to be graceful in their movements. Other skills required for Figure Skating will be learning how to move backwards, how to turn and learning how to spin. This should be followed by practicing basic sequences.
One can get better at Figure Skating with lots of practice. However, it is also necessary to exercise and build inner strength to get better at the moves. Most of all one must be comfortable so that their inner comfort is reflected in their skating.