Cricket is one of the very few games where you can generate lots of revenue via broadcasting rights. All the governing bodies of the top playing nations and international cricket council also realized this scenario and also making good revenue out of it. With the advent of the franchise based t20 leagues pre-match show and post-match analysis shows are becoming a lot more popular. A few years back only make anchors have dominated these shows. But things look different these days and there are lots of female anchors are hosting the shows and many of them become more popular through these shows. Mayanti Langer of India and Fazeela saba of Pakistan are among the top female sports anchors these days and they are having huge fan base across the globe.
You need to have elegant hosting skills and handling the sports celebrating with proper cricketing knowledge will also play a key role in the success of sports hosts. With the cricket fanatic countries like India and Pakistan, you need to have proper knowledge about the game in order to succeed and win the hearts of the audience.   Here we are going to look at the Fazeela saba's journey towards the successful sports anchor in the country.
Fazeela Saba Biography
                            image source
Fazeela saba was born in Karachi and she is maintaining the secrecy regarding her date of birth, early life, and marital status. It is rumored that she will be aging 27 at the moment and she is single. After her schooling at Karachi, she got graduated in M.A English literature from the University of Karachi. It was her longtime dream of becoming a sports anchor and after completing her graduation she took the necessary steps to become a sports anchor. She developed her knowledge towards cricket which came in handy when she starts looking for a career in leading sports channel. Apart from his vast knowledge about the game and her ability to keep the fans engaged and way of handling the guests make her best bet in recent time. Currently, she has been working for PTV Sports and currently she is the number one female sports anchor in the country.
Fazeela Saba's Career
image source
He initially started her career as an anchor for geo sports where she hosted numerous cricket talk shows like super gossip. There she learned the tricks and trades of sports hosting. His open-minded views and outspoken credibility along with her superficial knowledge about the game has helped her a lot in order to grab the limelight.  Geo sports production team has also worked brilliantly to get the best out of her and it clearly reflected in the TRP Ratings. After getting much-needed experience and reputation she has been promoted to host like talk shows like pre-match analysis and post-match analysis and later went on to live commentary and post-match presentation ceremonies. Her popularity has been increasing day by day and she is a living example of hard work and talent won't go in vain.
After her initial success, she took a big step in his career as she moved on to PTV news channel where she becomes much more popular. She went on to host lots of talk shows, pre and post-match analysis presentation ceremonies. Later she did lots of interviews on leading cricketers which also went viral on social media. Her fame in PTV news took her career to next level and currently she is all set to host a sports show in FM 89.4. The FM management has taken a huge step to revolutionize the FM, industry and they roped Fazeela saba in order to get initial excitement to show. Yes, she is also set to debut as an RJ and you can hear Fazeela saba's voice in the radio industry in a few months.
Fazeela Saba Controversies 
Due to his outspoken nature, she has been involved in so many controversies over the years. But those didn't halt her career instead her popularity has been increased among the cricket fans. She knows how to be in headlines as he knocked Umar Akmal in a domestic match presentation ceremony by saying "you are disciplined in batting but not at dressing room" in reply Umar Akmal tried his level best to give a counter but already Fazeela saba stole the show. Later she made comment on Indian media trying to compare Hardik Pandya with English all-rounder ben strokes. She made a comical comment on Hardik Pandya regarding this and this went viral and Indian cricket fans trolled her brutally. But it also went in favor of this beautiful host as she made headlines in top media houses in India.
What Makes Her The Best?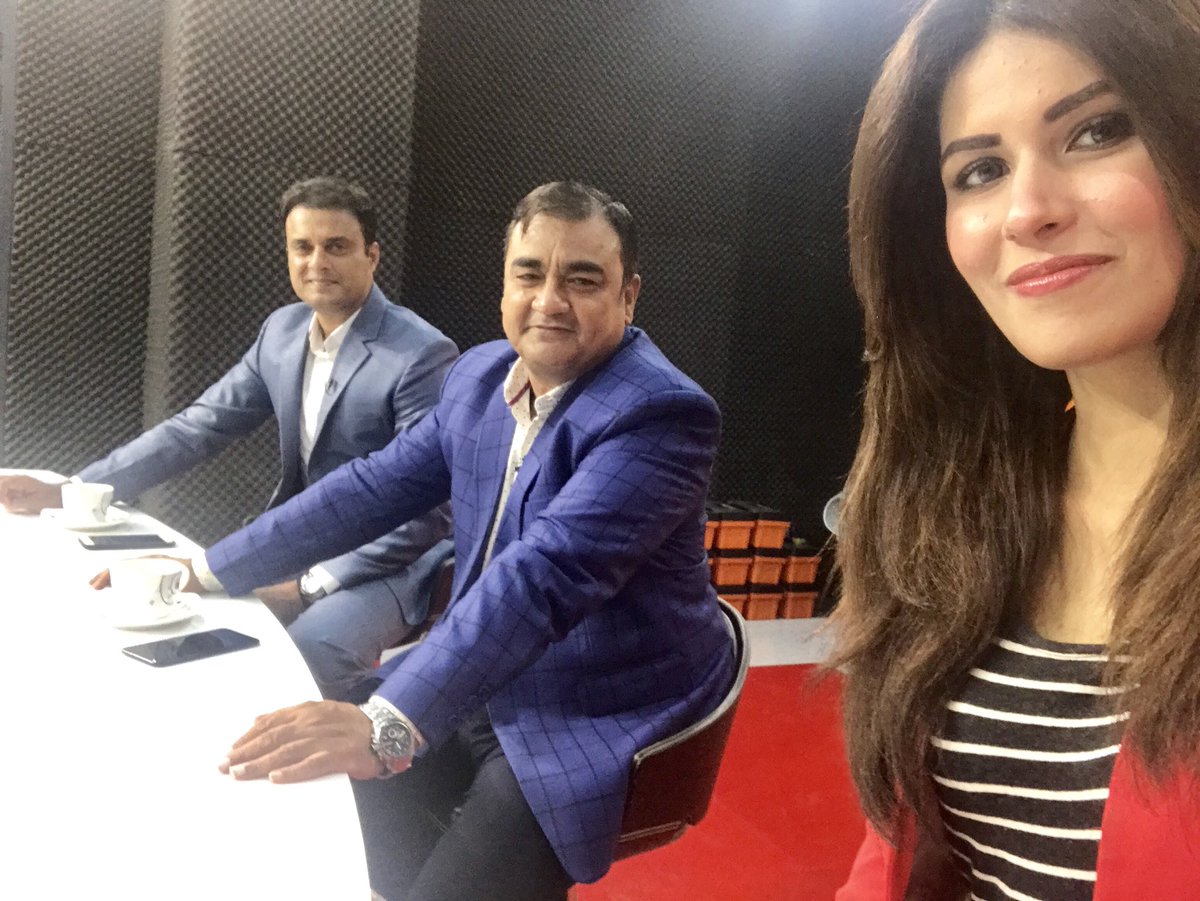 image source
She is the evidence of real talent will never suffer. She made everything to get the limelight and after that with her courageous speeches and fabulous hosting abilities made her talk of the town in very few months.  

She is a quick learner and ability to give counter replies made her an intellectual. She is going to reach several heights in near future.

After getting enormous limelight that she deserved she didn't stop from here. She took a massive decision to move on to the radio industry and soon she is going to debut as RJ in near future

Not everyone is all born genius with the hard work and patience along with talent helping the people to reach the top level and Fazeela saba is the prime example of this.

She chased her childhood dream of becoming a sports anchor which shows her ability to achieve the desired things in life.

She is not afraid of sharing her thoughts sometimes it leads to a few controversies but many times it raised her image as a courageous lady in sports anchoring industry.
Final Words ;
No doubt she born from the humble background and reached several heights in the sports anchoring industry which is a phenomenal achievement. She is one of the few who revolutionized the sports anchoring industry these days. Hope she can reach several heights in near future.