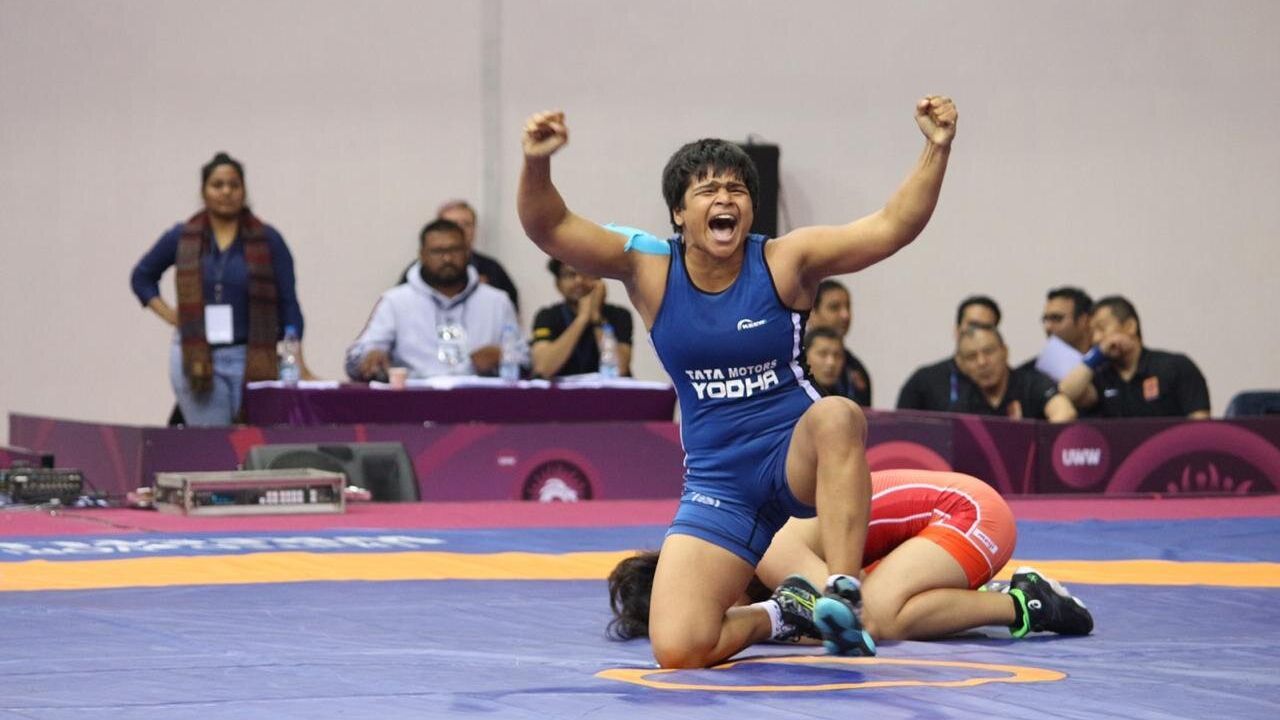 Divya Kakran, Sarita More and Pinky won gold medals in their weight classes on Thursday, which helped India dominate the Asian Championship women's first day. Nirmala Devi settled for silver to help the Indian contingent bag three gold and silver on the third day of the Asian Wrestling Championships.
Divya Kakran won the round-robin 68kg title while Sarita Mor (59kg) and Pinki (55kg) won their respective final bouts at the KD Jadhav wrestling arena. Nirmala Devi settled for silver after losing the 50kg final.
Earlier, the only gold in the Senior Asian Championship Women's Competition for India was won by Navjot Kaur who won the 65kg title in 2018 in Bishkek, Kyrgyzstan. However, Divya broke the jinx beating all four of her opponents by fall.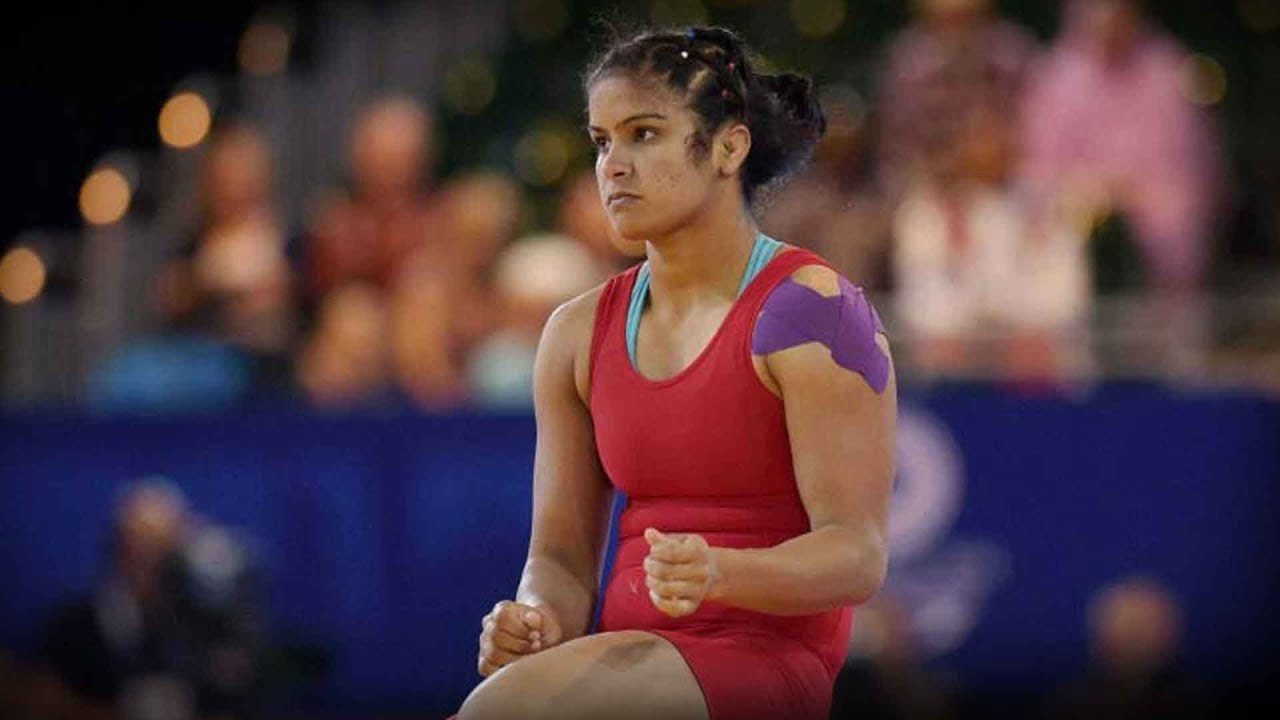 Divya won all her four bouts in the 68kg category starting with Albina Kairgelinova of Kazakhstan following it up a victory over Delgermaa Enkksaikhan of Mongolia. Divya's defense against the Mongolian wrestler looked a little weak, but she was successful in defeating her opponent.
In the third round, Divya faced Uzbekistan's Azoda Esbergenova and defeated her rival in just 27 seconds after leading 4-0.
Divya took an early 4–0 lead against Naruha Matsuyuki, Junior World Champion of Japan. The Japanese wrestler got off to a strong start in the second period and attacked the Indian wrestler's left leg, but she collected points from the attack on the right leg, leveling the score at 4-4.
Divya, however, managed to pin down her opponent, and she has announced the winner with a score of 6-4. She said after the match,
"I knew I had to secure as many wins by fall as possible. In the gold medal match, I knew I had to win either by a big margin, or through fall, because the Japanese wrestler was dominating all her bouts."
Sarita competing in her first Asian competition after winning a silver medal in 58 kg in 2017, won her first two matches against Kazakh's Madina Bakbergenova and Kyrgyzstan's Nazira Marsbekkyzy through technical superiority. She then went on to register a massive 10–3 win over Yuumi Kon of Japan. She then defeated Mongolia's Battsetseg Altantsetseg 3-2 in the final.
Pinki kicked off her gold medal run by beating Shokida Akhmedovaof Uzbekistan and then defeated Kana Higashikawa of Japan in the next match. She then defeated Marina Zuyeva6–0 in the semi-final to book an ultimate clash with Mongolia's Dulguun Bolormaa. The Indian pugilist clinched gold with a 2–1 win over the Mongolian.
Nirmala had to settle with silver after she lost 2-3 to Japan's Miho Igarashi in the 50kg final.