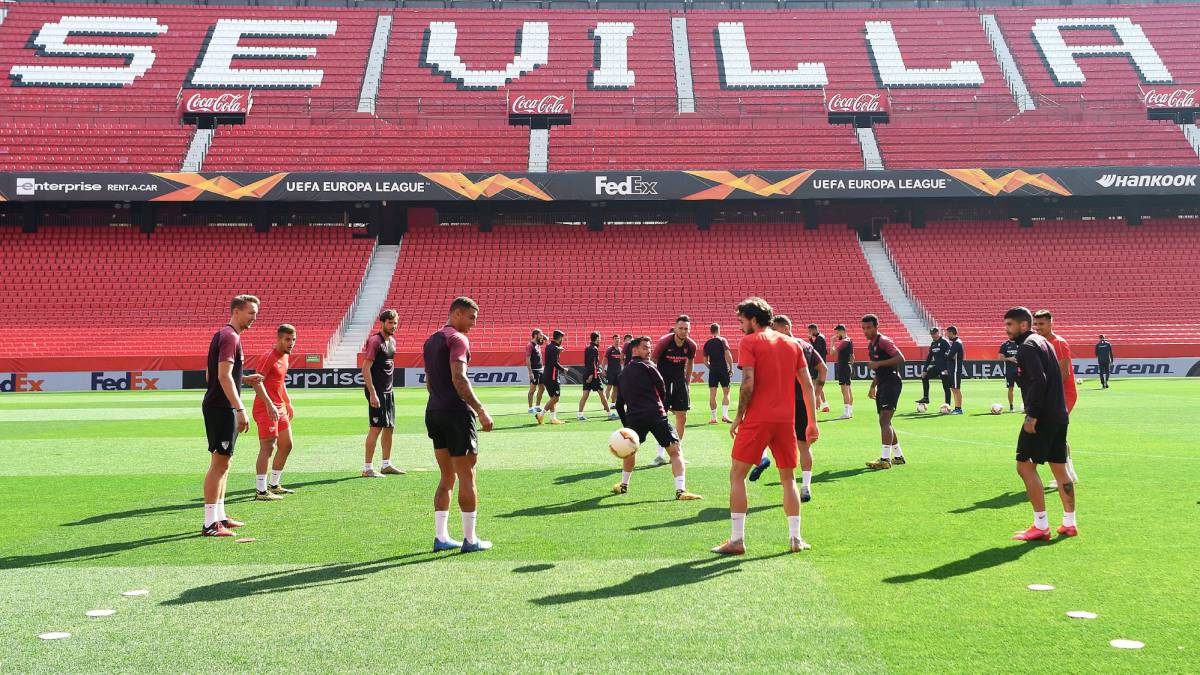 Italian club Inter Milan's clash with Getafe and Roma's away trip to Sevilla in the Europa League last 16 has been postponed due to coronavirus concerns, UEFA has confirmed.
The region of Lombardy, where Milan is located, is at the epicentre of Europe's worst coronavirus outbreak and that had led to the Italian government imposing a nationwide lockdown as the match on Thursday at the San Siro was supposed to be played behind closed doors.
Roma had also announced earlier on Wednesday that they would not travel to Spain for their Europa League clash against Sevilla.
Prior to UEFA's announcement, Getafe president Angel Torres told Onda Cero radio that his side were not prepared to travel to northern Italy because of the health risks.
"The Spanish government, which is what we have to follow, has banned return flights between Spain and Italy," he said.

"The Italian government has banned its own competition out of fear of further spread of the disease. If we were to put ourselves in the firing line by playing there, it would be a contradiction that doesn't make any sense.

"It would be great to play the tie against Inter and we were very excited as a club and a fan base, but if that can't happen and we have to lose the tie, we'll do so with our heads held high."
The Italian football federation on Monday declared that all Serie A fixtures were to be suspended until at least April 3 before also admitting that the season may not be completed because of the virus.
Meanwhile, all matches in La Liga will be played behind closed doors for the next two rounds of fixtures at least.
Italy, which has the highest number of reported cases outside of China, has more than 10,000 infections and 631 deaths. In Spain, there are over 1,600 confirmed cases and there have been 35 fatalities so far.
In other games of the Europa League, Manchester United's away clash with Austrian side LASK is still set to go ahead behind closed doors, while Wolves' appeal to UEFA for their clash away at Olympiakos to be postponed was rejected on Tuesday.