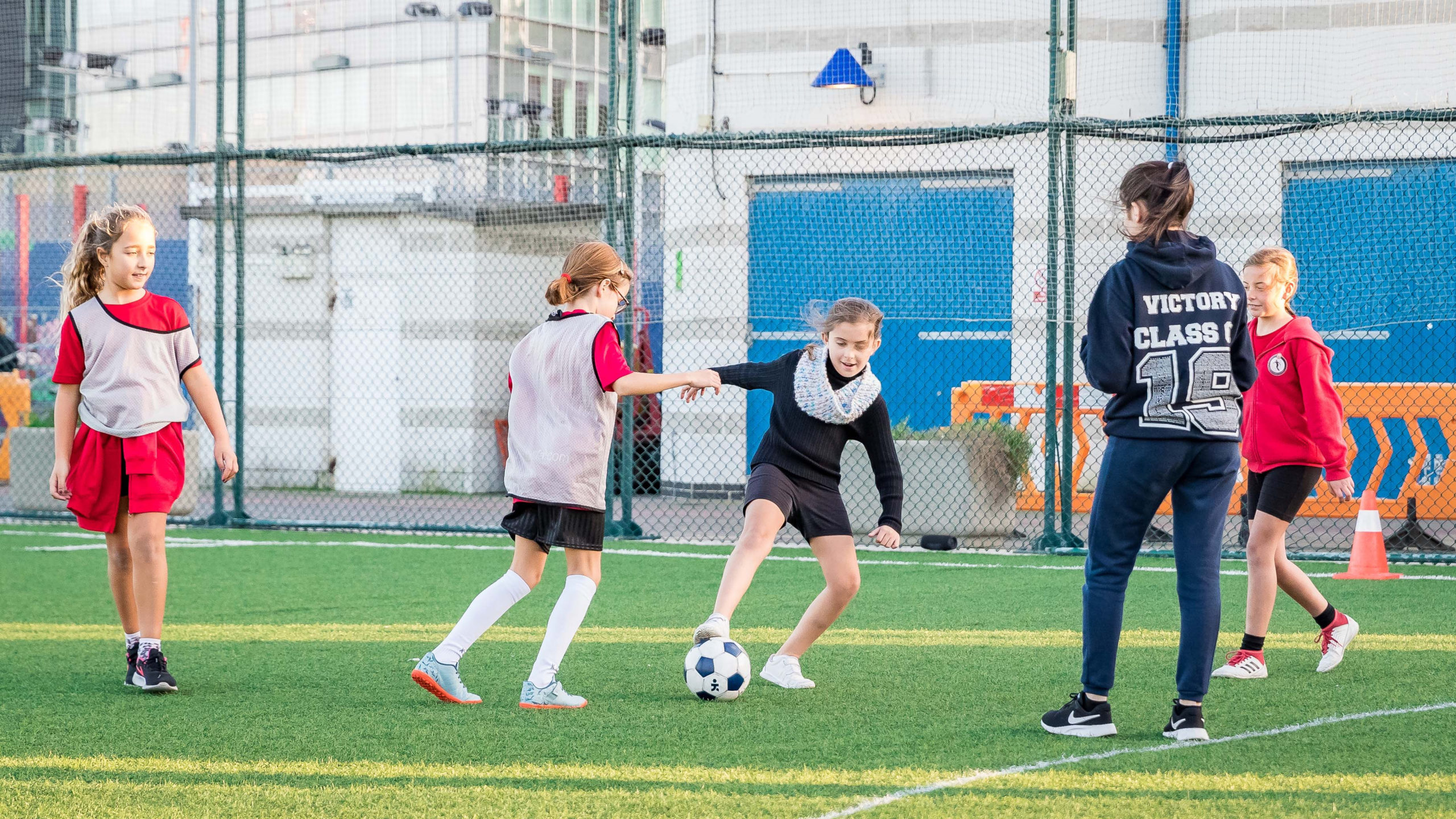 The European footballing federation, UEFA, has come out and launched a program called "Playmakers" which is directly aiming to increase the participation of girl children aged 5-8 in the football. Talking to the English media outlet, The Guardian, Kessler said that she has the support of Manchester United's Nemanja Matic and Scotland's Erin Cuthbert where the program will be initially launched. She also added:
The growth over the last five years has been significant. We've really worked hard not just to get a strategic plan in place but one that is going to be action-led hence the name: Time for Action.

The changes to the Women's Champions League format, the centralisation of rights and now Playmakers at the grassroots level are one after the other being rolled out and underline that we are committed and serious and willing to do our bit to build the women's game as much as possible."
Leeds Beckett University has developed the "Playmakers" application after conducting an extensive survey and research on behalf of Europe's governing football body. It also established a knowledge transfer partnership with the Football Association.
"We have devised a programme that offers a different route, a different choice. Something that is for girls who are completely new to football," 

"We always target those ones that are a little bit interested but we are also targeting those that don't have any interest in sport or football at all. We are really trying to capture a whole new generation of girls."

"This is actually more about empowering females and little girls, allowing them to make decisions, embracing differences and providing an environment where they can be creative and have a lot of choice, instead of just providing the traditional pathway.

This programme is all about female empowerment and how healthy they can be doing sport. The message is that football is fun – just express yourself, try it out, explore it.
Kessler also had her say on the footballing atmosphere in different countries. She accepted that there will be different challenges in different countries. She opined:
The situation in each country is unique and needs to be approached in a unique way. I really hope it will give more proof to encourage more girls but also send the message that football is a sport for girls and women. How we promote and communicate and market Playmakers will be essential in how much we are able to change and challenge perceptions."
Great initiative, congratulations Jamie and Zadie for having designed the 2020 #SuperCup ball 👏👏 @UEFA_Foundation https://t.co/S6DQlWnO4P

— Nadine Kessler (@NaddelKe) February 11, 2020
Talking about how the program will be implemented, Kessler said that they aren't looking for the government to enact in the situation but they would like to approach the clubs who are active. She said:
"Playmakers will not necessarily be rolled out through federations," 

"It can be through clubs or regions. We want to have a programme that is flexible, that goes where the girls are and helps them to have a choice that they've not had before."