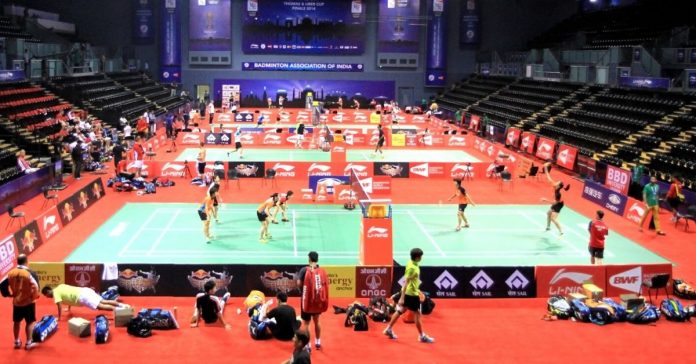 Badminton World Federation (BWF) has called off two more major badminton international events- China Masters and Dutch Open, which were rescheduled earlier due to Coronavirus pandemic. 
The Lingshui China Masters was scheduled to take place between February 25 to March 1 this year but pushed due to the growing number of cases in China during that time. While the Dutch Open was slated to take place between October 6-11 in the Netherlands. 
"Two BWF Tour Super 100 tournaments have been cancelled from the revamped BWF Tournament Calendar for the year – the Lingshui China Masters 2020 and YONEX Dutch Open 2020," the governing body said in a statement. 
The China Masters was moved to August 25-30 this year but now the event has been finally cancelled this year. Badminton Netherlands said that their flagship tournament has called for the cancellation due to the risk in the country. 
"Badminton Netherlands announced the cancellation of their flagship tournament citing continued risks associated with the COVID-19 pandemic," the BWF said. 
In May, the BWF had announced a revised international calendar of badminton after the disruption of several events globally. BWF also announced that the current rankings and points earned by the athletes during the original qualification events wouldn't be affected at all. 
Besides, the apex body had already frozen the international rankings on March 17 keeping in mind the pandemic doesn't disrupt the players' rankings and their basis for an entry in events when the badminton returns globally.