Spanish Badminton women's singles star Carolina Marin on Friday suffered a freak knee surgery during training, leaving her doubtful on her participation in the upcoming Tokyo Olympics which is all set to start from July 23rd, 2021.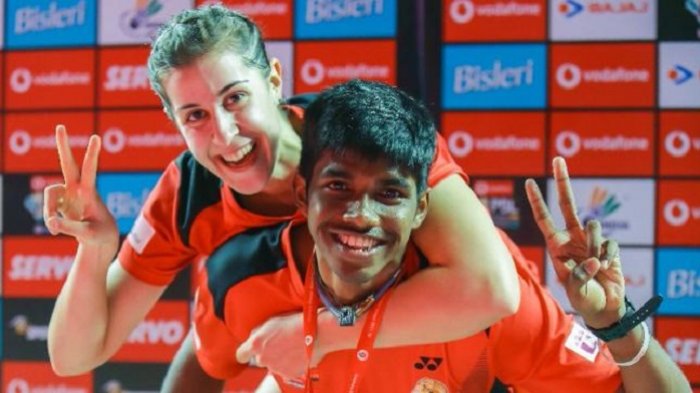 The news related to her injury was confirmed by Spanish sports media Marca, who reported that the Rio Olympics singles champion felt discomfort during training. As per the report, the doctors conducted a number of tests on Marin, after which they came to the conclusion that the ace player is suffering from an anterior cruciate ligament injury on her left knee.
Martin is optimistic about her recovery in quick succession as she stated that "She was in the best hands".
"Today I suffered some discomfort during training that caused me to stop training," she said in a statement. "After the first tests (we had) done, the doctors have realized that it is the anterior cruciate ligament of the left knee that is affected.

"Soon I will be able to give you more information. I am in the best hands, always. Whatever happens, #PuedoPorquePiensoQuePuedo (#ICanBecauseIThinkICan)." .

Marin has also suffered with an ACL injury on her right knee in January 2019 which kept her out from the game until September of that year. Her dominance in the women's singles game can be clearly predicted by the fact she has played five tournaments this year and out of those five events she has managed to win four which clearly indicates that despite all odds she is there to stay for a long period of time and wants to accomplish everything when it comes to International Badminton arena.