Every player who belongs to any sports dream to win the world cup for his/her country as it takes a huge gut to go out there and perform consistently to win the world cup for your country. Be it any sports to win the cup you need to go with the same intensity. When it comes to cricket 2019 world cup which was won by England and a lot of analysts criticized that that should not be a criterion of deciding the winner. However, Jos Buttler has done a great thing as he sold his world cup winning Tshirt and that was sold at 65000 pounds to contribute to the fund to fight against the novel coronavirus.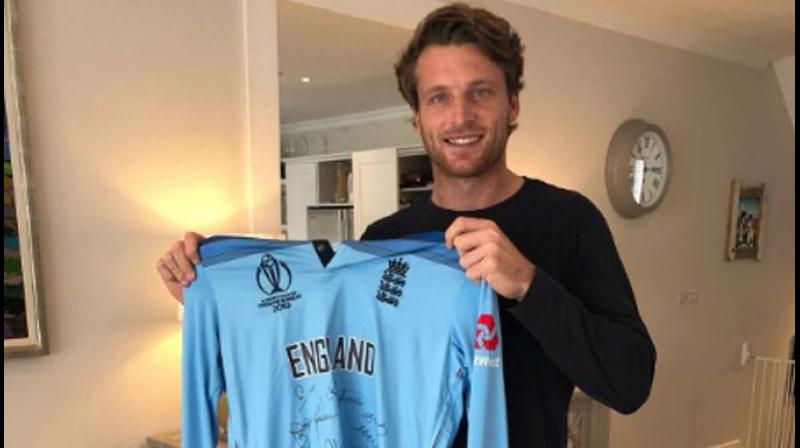 He added that "It is a very special Tshirt and I am very happy that is used now as an emergency cause and also I have also consulted with the medical professionals as well as doctors as what important medical stuff can be bought through this huge amount and mostly the machine that will be purchased from it will be ECMO (Extracorporeal membrane oxygenation) machine and this machine is not just helpful for COVID patients but it is also helpful to all hearts and lungs patients.
However, Buttler announced on the video message on twitter" I am going to auction the Tshirts that I wore in the world cup final to help patients who are suffering from the novel coronavirus".He acknowledged the support from "Doctors, Medical Professionals and NHS staff that they are doing at the moment and it is up to us that how we contribute them with the funds."
As last week Royal Brompton and Harfield Hospital launched a charity program to provide life-saving equipment for those two hospitals who are specialized in Heart and Lungs to prepare against the COVID 19 outbreak.