Brooklyn Nets defeated the Los Angeles Lakers by 104-102 in what was a very close match witnessed at the Staples Center on Tuesday. It was an ideal day outing for the pairs of the guards, Caris LeVert (22 points, seven rebounds and four assists) and Spencer Dinwiddie who led the side by scoring 23 points, also adding four rebounds and 7 assists in the win.
🔥 Dinwiddie wins it for BKN 🔥@SDinwiddie_25 pours in 23 PTS, including the game-winning J with 28.4 seconds left for the @BrooklynNets! pic.twitter.com/vXqXkuDb7t

— NBA (@NBA) March 11, 2020
For the Lakers, it was their 2nd loss in their last 12 matches, also broke their 11-matches winning streak by falling to the Nets at home. It was perhaps a shocking defeat for the Lakers as the fans weren't expecting this one after they had defeated the big giants like Milwaukee Bucks and LA Clippers in their last two encounters. 
📊 @Infor Final Numbers 📊@SDinwiddie_25 | 23p | 7a | 4r@CarisLeVert | 22p | 7r | 4a@timcabs | 13p
Joe Harris | 12p | 3r@Chiozza11 | 11p | 5a@DeAndre | 8p | 12r#WeGoHard pic.twitter.com/aWKCbfgDZW

— Brooklyn Nets (@BrooklynNets) March 11, 2020
Lakers started off well with Lebron opening their scoring with a beautiful dunk in the match, creating the momentum from both the ends as Lakers went on to take a lead in the first quarter as it ended with a score of 33-27, building 6 points lead over the visitors. From the Lakers' side, Lebron James scored 29 points (12 rebounds and 9 assists), missing his triple-double closely. While Anthony Davis netted 20 points, also had 8 rebounds and 2 assists.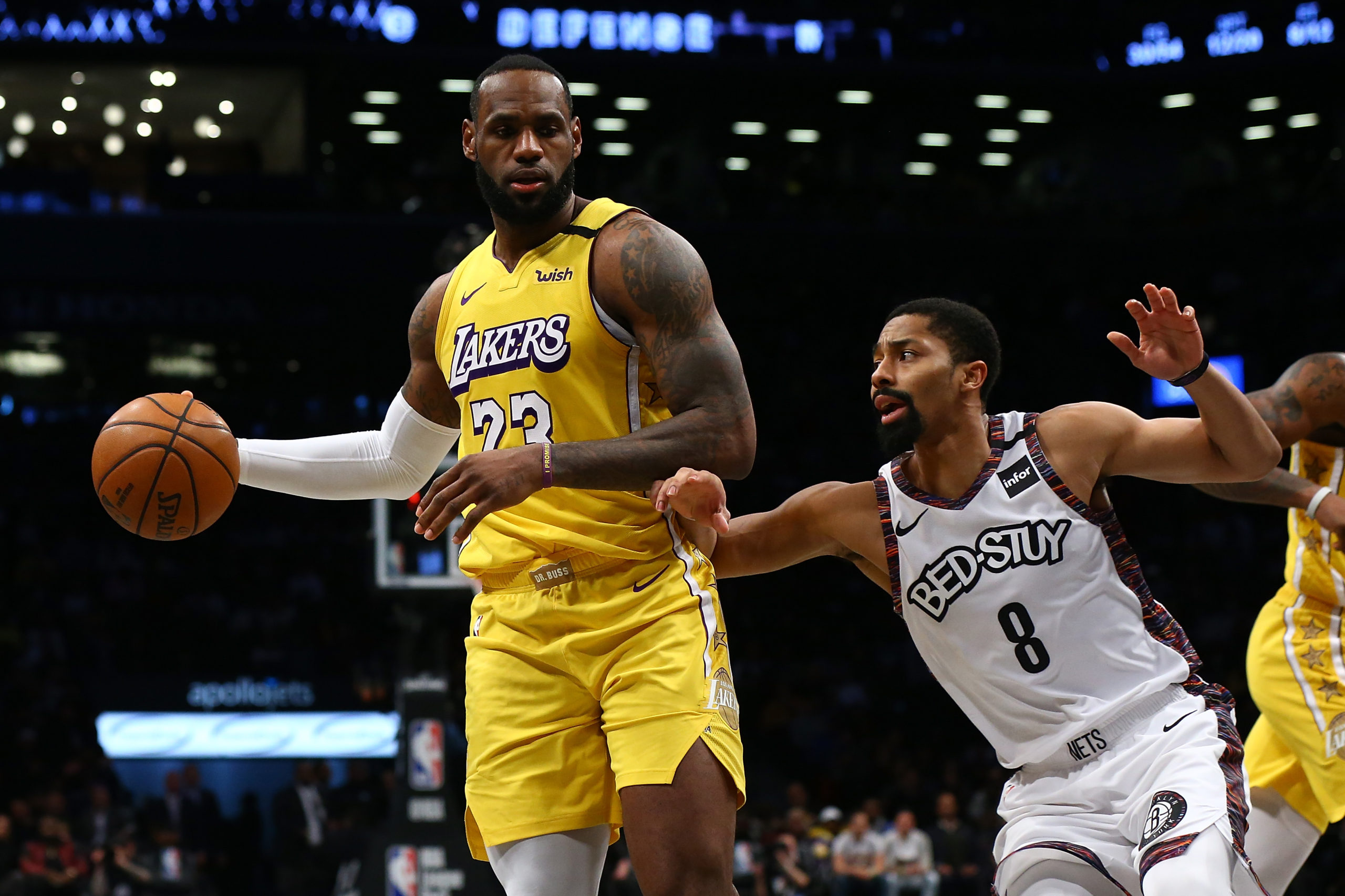 The 2nd quarter saw the game going towards the visitors' favor with them altering the score difference to taking a lead in the last four minutes of the quarter. Spencer Dinwiddie had different plans as he was into scoring mode from the first half of the game itself. In fact, he exploded with 16 points in the first half itself. Caris LeVert also attacked the basket and battled on the boards with 22 points. The result saw taking the lead in the second and the third quarter with the finishing figures of 29-25 and 31-22 at the end of both the quarters. 
The defence also gave a notable contribution as they were involved in 10 of the team's 14 turnovers during the game. And in the end, it was Spencer Dinwiddie who honed the game-winning shot, winning the contest by 104-102 on the road. Now after this victory, Brooklyn Nets (30-34) are now six games ahead of the Washington Wizards with 18 games remaining for both teams as they grapple for a playoff spot. 
After this game, Lakers (49-14) are now set to host the Houston Rockets on Friday while Brooklyn Nets play Golden State Warriors on their road trip this Saturday.