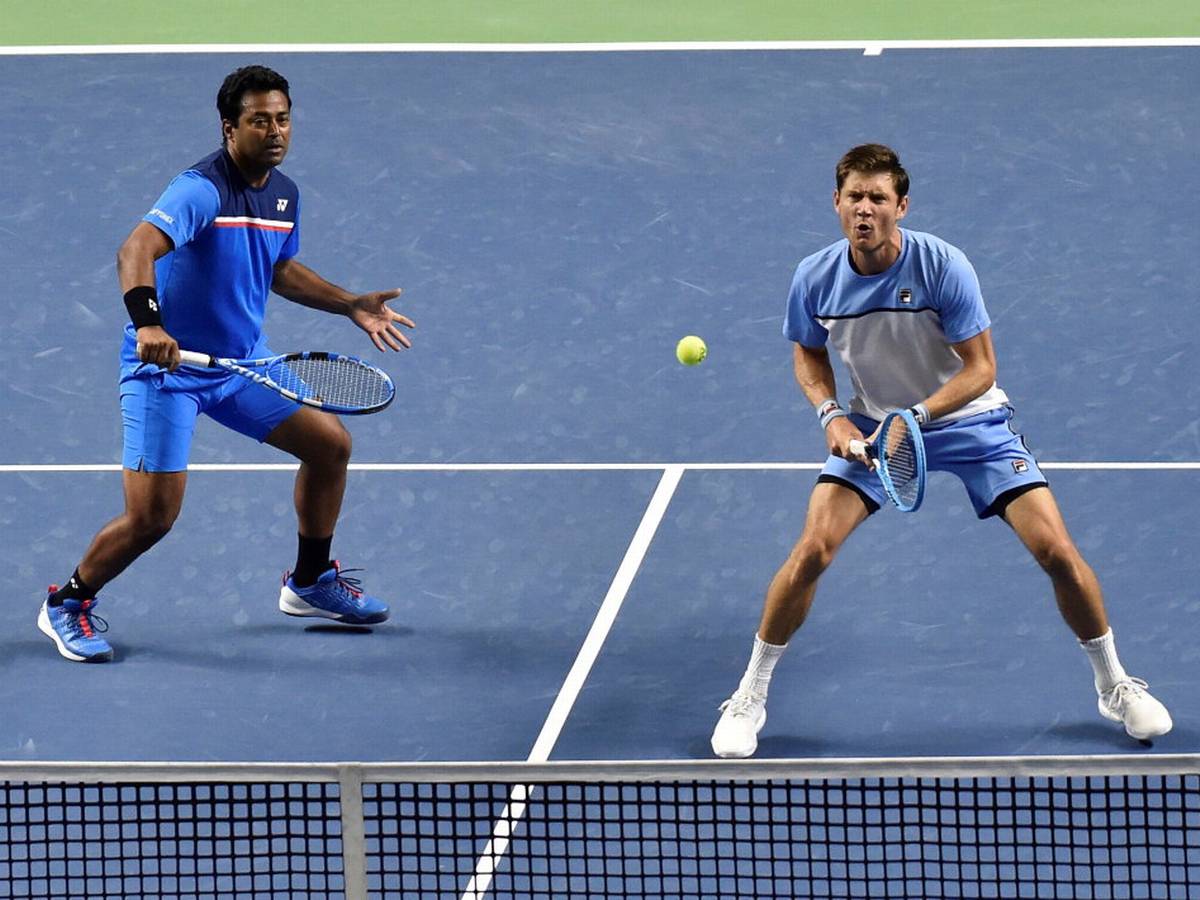 Legendary tennis player Leander Paes, who is playing perhaps the last ATP tournament in the country for his three-decade-long career, stepped in at the KSLTA Stadium in Kabban Park on Wednesday and was greeted with steady applause by the spectators present at the packed stadium.
Eighteen Grand Slam title holder and Olympic medalist Leander Paes teamed up with their Australian partner Matthew Ebden in the first round of the Bangalore Open ATP Challenger tournament and kicked off his final campaign in the country with a victory over the pair of Blaz Rola of Slovenia and Zinshen Zhang of China. The Indo-Australian pair beat Rola-Zhang 7-6, 6-4 to storm into the quarter-finals.
Earlier in the day, Matthew Abden faced a three-set defeat in the singles category, with each set being decided by a tie-breaker. Matthew had to struggle for three hours in the longest match of the tournament against Egyptian rival Mohammad Safavat. However, as soon as he joined Paes in the doubles match, it looked as if the Aussie's fatigue disappeared and he won the match easily pitted against the Slovenian-Chinese pair.
With this victory, Paes and Ebden are now just three wins short of winning the title. The Indo-Aussie pair will lock horns with third-seeded pair of Christopher Rungkat and André Göransson in the quarters, who have come into the tournament riding on the success of their Tata Open Maharashtra 2020 title victory.
Meanwhile, Indian top-seeded player and defending champion Prajnesh Gunneswaran beat seventh seed Germany's Sebastian Fanselow 6-2, 4-6, 6-4 to enter the quarterfinals competition.
Other Indians who advanced to the next round, 17th seed Ramanathan Ramkumar, defeated qualifier Abhinav Shanmugam 6–1, 6–3 and Abhinav Shanmugambeat Rishi Reddy 6–2, 6–2.
Italian Julian Oshappo beat 10th seed Xinshen Zhang of China 6–1, 6–3 in straight sets, while Benjamin Bonji of France beat 12th seed Nicola Milojevic of Serbia 6–4, 6–1. 15th seed Kimmer Köppgen of Belgium was defeated 6-3, 3-6, 7-5 by Portugal's Frederico Ferreira Silva.