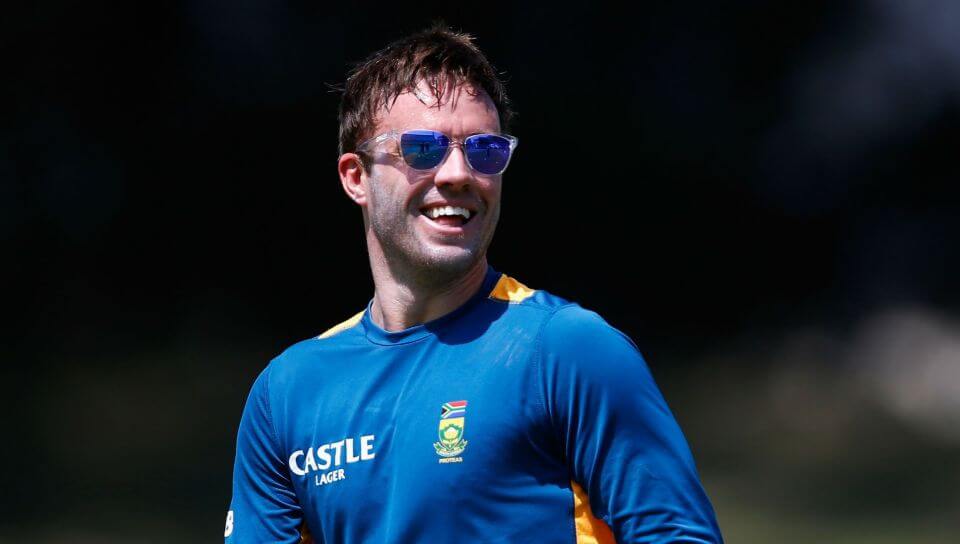 Former South Africa skipper AB de Villiers is undoubtedly once in a lifetime cricketer. The way he batted across all the formats makes him one of the greatest cricketers to ever set his foot on the field. Known as Mr. 360, the South African batsman has revealed the names of three batsmen that he really adores.
De Villiers noted that the former South African great and the acting director of Cricket South Africa, Graeme Smith, is the best cricketer that he has shared a dressing room with. He believes that Graeme was not the "flashiest" of players but he had a good temperament and he always found a way to get into the mix of things.
"Very limited in his (Graeme Smith) technique but he finds a way just an amazing character," De Villiers said.
On the other hand, he took the name of Steve Smith and Virat Kohli when he was asked who are the best players in the world right now and could give him a run for his money.
"There is something about the Smiths (Graeme Smith and Steve Smith). Graeme Smith (was), not the flashiest players but he played for the team and wanted to make a statement always. Virat Kohli is similar. The kind of guys you do not talk on the field," added De Villiers.
De Villiers is currently in Australia playing the ongoing edition of Big Bash League. He scored a top notc 40 and took a brilliant catch in his first game of the season against Adelaide Strikers.
After the game, he said that he feels the same way as he felt during the peak of his career and hopes that he could continue his amazing form in the coming matches too
"I felt in some of the best form of my career. Hopefully, we'll see more of that in this tournament," explained De Villiers.
The former skipper also praised youngster Tom Banton for his explosive batting skills and believed that he could be a star to watch out for.
"I know what's required of me to make a play for the team. There have been some standout performances from the Heat this season and I think the team is in a really good place. Tom Banton did a fantastic job, hopefully, I'll do a similar job but in the middle order," De Villiers concluded.