A century is a parameter to judge the technique, temperament and hunger of any batsman. There have been many batsmen, who were hailed as a class act, but were later declared one season wonder.
Looking at the other flip of the coin, there have been many batters, who started as an underdog but evolved their scores converting a scintillating fifty into a big daddy hundred.
The likes of Sachin Tendulkar, Virat Kohli and Sir Don Bradman are among the few to master the art of scoring centuries at will. This is the reason they are hailed as all-time greats.
When it comes to India West Indies rivalry, there have been many stalwarts in the past that buckled their armor and tussled with the bowlers and eventually stamping their authority by scoring a hundred.
Let's take a look at the top 5 batsmen with most hundreds in India West Indies ODI rivalry:-
# Virat Kohli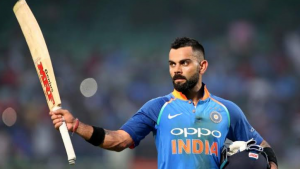 There have been many Indian greats in the past, but no one like Virat Kohli, who scores a century in every fifth ODI he plays for India, but when it comes to West Indies the century ratio reaches to 3.6 proving his dominance over the Caribbean Kings. He has played 29 matches against West Indies so far and has scored 1768 runs at an average of 60.96 including 8 hundred.
He is fresh from pink ball test century and will look to carry his ominous form in the upcoming series against West Indies.
# Chris Gayle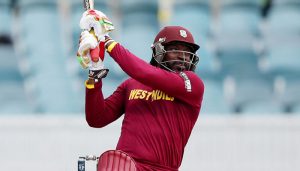 The universal boss may not be the part of the upcoming India West Indies series, but the demolisher has fallen in love with the Indian pitches in recent times, courtesy IPL. India has been the hunting ground for Chris Gayle and the southpaw has also amazed the crowd with his towering sixes and flashy boundaries. He has played 30 matches against India in his 18-year long illustrious career and has scored 1119 runs at an average of 37.3 including 4 hundreds.
# Marlon Samuels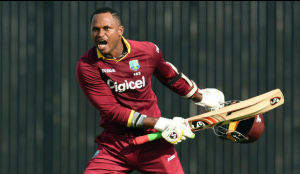 Marlon Samuels along with Ricardo Powell was once declared as the next superstar of West Indies cricket, but poor adaptability and inconsistency stopped him from becoming good to great. Although, despite all flaws, he amassed 5606 runs in ODI cricket at an average of 32.97, out of which 1139 runs came against India. Yes, you got it to spot on, a big chunk of Samuels run came against India. He has played 36 matches against India in his 18-year long career and scored 1139 runs at an average of 31.63 including 3 hundred.
# Rohit Sharma
Rohit Sharma is hailed as a hundred man in ODI cricket, but West Indies is among the few cricket playing nations that have stopped Rohit Sharma from scoring a century against them. Although, Rohit Sharma has always given blasting start against West Indies on almost every occasion, but managed to score fifty only on 2 occasions.
He has played 25 ODI against West Indies so far and scored 1082 runs at an average 43.28 including 2 fifties. This time around he will look to finish the century drought against West Indies in a spanking fashion.
# Shivnarine Chanderpaul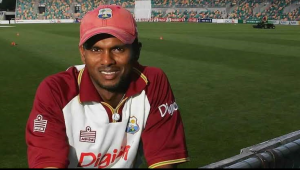 If any batsman that has troubled the most in the last 2 decades, it has to be Shivnarine Chandrapaul. Till the dusk of Chandrapaul's career, India remained clueless against his unorthodox batting tactics. When it comes to ODI Chandrapaul was a nightmare for the men in blue, he has played 31 ODI against India and scored 952 runs against them including 2 hundred.