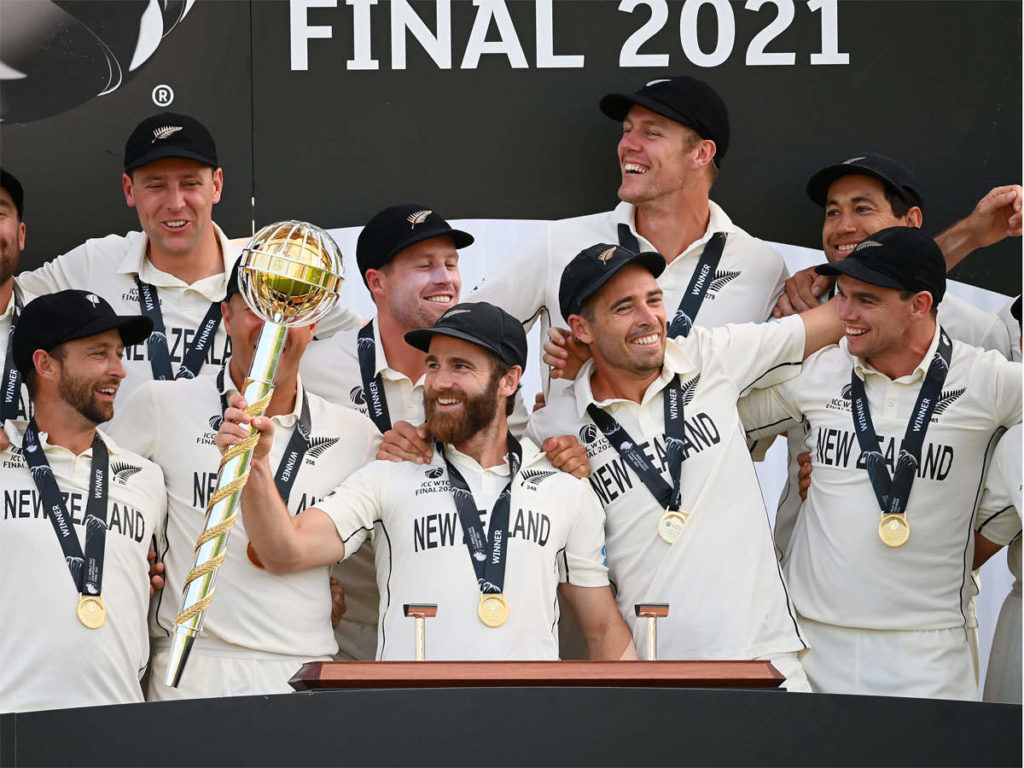 Rain was playing spoilsport and NZ after winning the toss & with an all-pace attack had kept Indian batsman in check. Kohli and Rahane had weathered the storm and were taking India out of troubled waters slowly but surely. Rain wiped out the last three hours of play and at stumps, on day 2 India were 146/3, marginally ahead in-game. Another 100-120 runs and India would have got slightly above par score and NZ would have felt the pressure.
Day 3 started and within half an hour Jamieson trapped Kohli in front and ended India's hope of getting a fighting total. Outswinger, outswinger, and then a vicious inswinger caught Kohli off guard. Opportunity missed to surge ahead in-game and after Kohli's dismissal, India lost the last six wickets for 60 odd runs. Massive moment
The sixth day was added to help in having an outcome of the match. India at end of day 5 had wiped away the deficit and was effectively 32 for the loss of two wickets. Day 6 was sunny and probably the best day for batting. India had the best conditions to bat and should have encashed. But NZ lead by Jamieson did not have them anything and once Jamieson dismissed Kohli, writing was pretty much on the wall.
From Sri Lanka to England #WTC21 pic.twitter.com/Oa4Q3jNRRA

— BLACKCAPS (@BLACKCAPS) June 23, 2021
A good session of batting and India would have saved the match As it turned out an hour more of batting and India would definitely not have lost the match.
In the context of the match, Kohli's wicket in both innings made a difference of around 60-70 runs and which was THE turning point.
Kyle Jamieson had not bowled with duke ball to Kohli at RCB net session and definitely held an edge over Indian Captain and dismissed him with skillful bowling.