Basit Ali's big Statement on India: Cricket is no more by chance and India may deliberately lose against Bangladesh & Sri Lanka just to stop Pakistan from making it to the semis, claims ex-Pak batsman Basit Ali in a talk show on ARY News.
"Although the World runs on hope but I sincerely wish what I am thinking doesn't hold true. India has only played 5 matches and they would never want Pakistan to reach the semi-finals. They are yet to play Bangladesh and Sri Lanka. We all saw how they played against Afghanistan," claimed a doubting Basit Ali hinting at possibility of some mal intentions from India. 
The 48-year-old claimed that India would not even let anyone know of their intentions and cheekily go about doing their business. 
Ali even went to the extent of questioning the India-Australia game where he felt Warner played slowly. "What did Australia do against India? How did Warner play?" Ali also went on to go to the extent of saying that cricket isn't a game of chance anymore.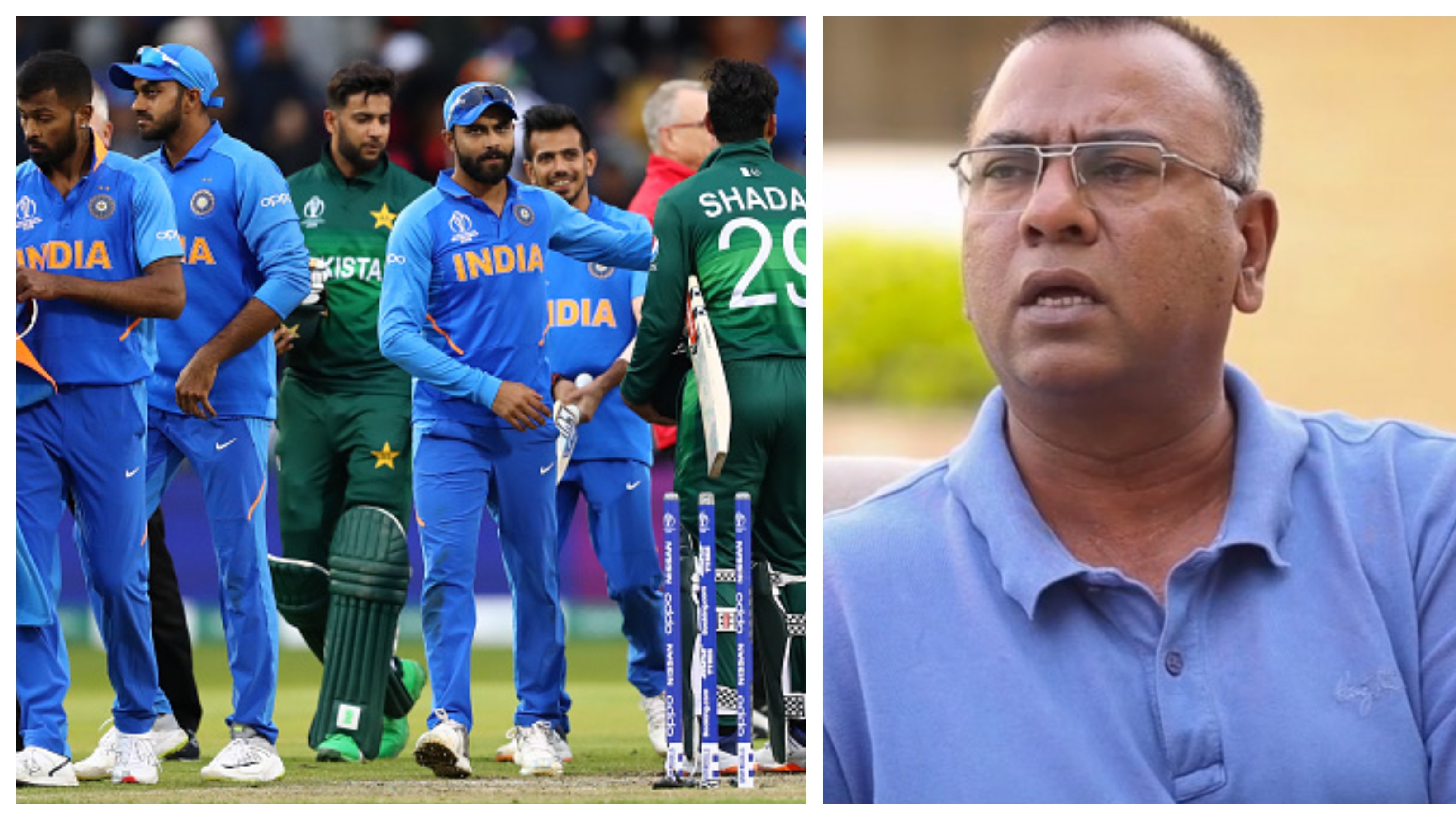 "Pakistan should only focus on their game against New Zealand," suggested Ali and the sub-continental side didn't disappoint him with a fine 6 wicket win over the Kiwis where star batsman Babar Azam shone. Haris Sohail and Shaheen Afridi too did a fine job with a bat and ball in hand, respectively to keep Pakistan alive in the tournament.
The former batsman suggested that teams, even in the past, have deliberately played badly or lost matches to help themselves in the later course. Talking further on the malice of fixing, he claimed that even New Zealand deliberately lost to Pakistan in the 1992 World Cup to play the semi in their own backyard.
Basit Ali is a former Pakistan International whose career spanned 3 years wherein he played 19 Tests and 50 ODIs between 1993 and 1996. Ali was known for his hard-hitting batting which even saw him end his career with a higher ODI average than Test average, a rare stat in the cricket world.
See Bashit Ali's full statement here | Basit Ali's big Statement on India
Basit Ali reckons India will not want Pakistan to qualify for the semi-finals and may play poorly in their matches against Sri Lanka and Bangladesh 🙄 #CWC19 pic.twitter.com/vwg3oFnnpl

— Saj Sadiq (@SajSadiqCricket) June 26, 2019
Also Check: