Also known as Wolves, Wolverhampton Wanderers is a top-tier English Premier League club which was found as St.Luke's FC in 1877. Wolverhampton Wanderers are also considered as one of the founding members of the Football League in 1888. Though not a regular in the English top tier, Wolves have played 65 times in the top-tier domestic competition of England to date.
History: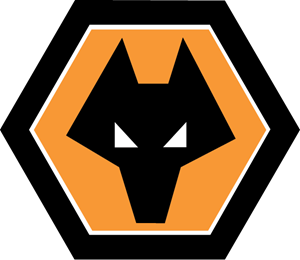 The majority of the clubs in the English top-tier have different stories of their beginning. In the case of Wolves, one can consider it as one of the humblest beginnings. They had their one cricket team and church back then and the club was found as St Luke's FC in 1877 by John Baynton and John Brodie.
Wolves, then as St Luke's FC, played their first-ever game on 13 January 1877 against the reserve side of Stafford Road. However, the club was merged with that of local cricket tea to form the club.  By the end of the 1884 season, the club had gained substantial fame and fiscal power as they ended up shifting themselves to a pleasure park called as Molineux.
Club Ownership:
At present, Wolverhampton Wanderers in handled and managed by the Chinese investment firm called Fosun International. On July 21, 2016, Fosun International bought the majority of the stakes of Wolverhampton Wanderers which was owned by Steve Morgan and his company Bridgemoere group. The change in ownership resulted in the termination of the manager, Kenny Jacket. New managers were tried and tested until the Portuguese gaffer, Nuno Esperito Santo was appointed. The appointment has brought the required changes and fortunes of the club as they take part in the Europa League.
Coaching staff and Management:
| | | |
| --- | --- | --- |
| Name | Position  | Age |
| Head Coach | Nuno Esperito Santo | 46 |
| Assistant Head Coach | Rui Pedro Silva | 42 |
| First Team Coach | Julio Aibar | |
| First Team Coach | Ian Cathro | 44 |
| Goalkeeping coach | Rui Barbosa | 46 |
| Head of Recruitment | John Marshall | 55 |
| Technical Recruitment | Russell West | |
| U-23 Head Coach | Jamie Collins | 41 |
| Fitness Coach | Antonio Dias | 47 |
Squad:
| | | |
| --- | --- | --- |
| Name  | Position | Age |
| Rui Patricio | Goalkeeper | 32 |
| John Ruddy | Goalkeeper | 33 |
| Conor Coady | Defender | 26 |
| Willy Boly |  Defender | 29 |
| Max Kilman |  Defender | 22 |
| John Otto |  Defender | 25 |
| Matt Doherty |  Defender | 20 |
| Ruben Vignare |  Defender | 28 |
| Ruben Neves | Midfielder | 22 |
| Leander Dendoncker | Midfielder | 22 |
| Romain Saisss | Midfielder | 24 |
| Joao Moutinho | Midfielder | 29 |
| Morgan Gibbs White | Midfielder | 23 |
| Enzo Loidoice | Midfielder | 20 |
| Bruno Jordao | Midfielder | 21 |
| Ming Yang Yang | Midfielder | 24 |
| Diogo Jota | Forward | 23 |
| Daniel Podence | Forward | 24 |
| Adama Traore | Forward | 24 |
| Pedro Neto | Forward | 19 |
| Raul Jimenez | Forward | 28 |
| Leonardo Campana | Forward | 19 |
| Bright Enobhakre | Forward | 22 |
Medical Team and Staff
| | |
| --- | --- |
| Head of Medical Department | Phil Hayward |
| First Team Physiotherapist | Ollie Leaper |
| First Team Sports Therapist | Danny Fishwick |
| First Team Therapist | Rui Fuste |
| Soft Tissue Therapist | Matt Wignall |
| Rehabilitation Coach | João Lapa |
| Club doctor | Matthew Perry |
Accolades and Honours:
League trophies: Football League First Division, superseded by the Premier League (Tier 1)
Champions 1953–54, 1957–58, 1958–59

Runners-up: 1937–38, 1938–39, 1949–50, 1954–55, 1959–60
UEFA Cup:
FA Cup
Winners: 1892–93, 1907–08, 1948–49, 1959–60

Runners-up: 1888–89, 1895–96, 1920–21, 1938–39