The big question floating around social media for the last two days is why Rohit Sharma is axed from the Indian squad for the West Indies tour. The Indian cricket blue eye boy, who was leading the ODI a few days back has been shown the exit doors with no concrete reason.
What has he done wrong? Is he rested or considered mismatch for the test squad. He has an outstanding career statistics against West Indies. Out of the 4 test matches he played against the calypso kings, the Mumbaikar hit two back to back breath taking centuries.
West Indies is one his favorite hunting, then why is he dropped. Here is the actual reason. Rohit Sharma is actually a home turf bully belting the bowlers in his own den. Rohit Sharma outside the subcontinent is just another mediocre batsman struggling to score runs against the quality bowling.
West Indies may not be a haunted house for the Indian batsmen like the old days, but can question your batting technique and temperament. The opponents have found a way to contain Rohit Sharma and dry runs around him. Out of desperation, he plays misjudged shots looking to break the shackles, but lose his wickets. He is a chronic suspect to inswing deliveries and leaves a big gap between a bat and pad resulting in insight edges or clean bowled.
Rohit Sharma made his debut on 6th November 2013 against the West Indies and became the 15th Indian batsman to score a century on debut. Post the West Indies series, he struggled to score the runs against the quality opposition like Australia, England and South Africa, he managed to score only a single fifty, exposing his lack lustered technique. His overseas average is 23.5 way below his overall average of 39.6.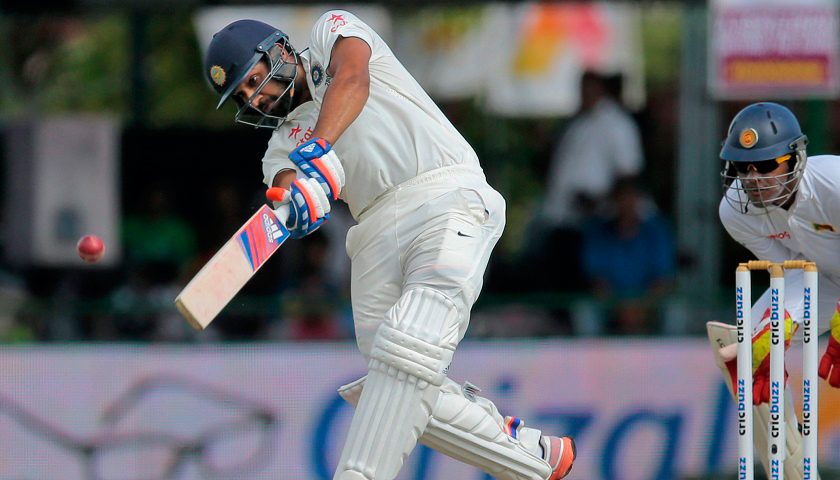 This is the reason Indian selectors have sidelined Rohit Sharma for the West Indies tour and  giving chances to youngsters like Prithvi Shaw, Mayank Agarwal and Mohammad Siraj. It has been more than 10 years since Rohit Sharma burst on to the international scene, but was only labeled as one of the greatest limited over cricketer.
Here is what Sourav Ganguly has to say on Rohit Sharma being axed.
Great win Rohit and the team @ImRo45 ..u were exceptional…I get surprised every time I don't see ur name in the test team ..it's not far away ..

— Sourav Ganguly (@SGanguly99) September 29, 2018
Also Check :