Vinesh Phogat secured the 53 KG wrestling spot at the 2020 Tokyo Olympics after she defeated Sarah Ann Hilderbrandt at World Wrestling Championships 2019 held in Nur-Sultan, Kazakhstan on Wednesday.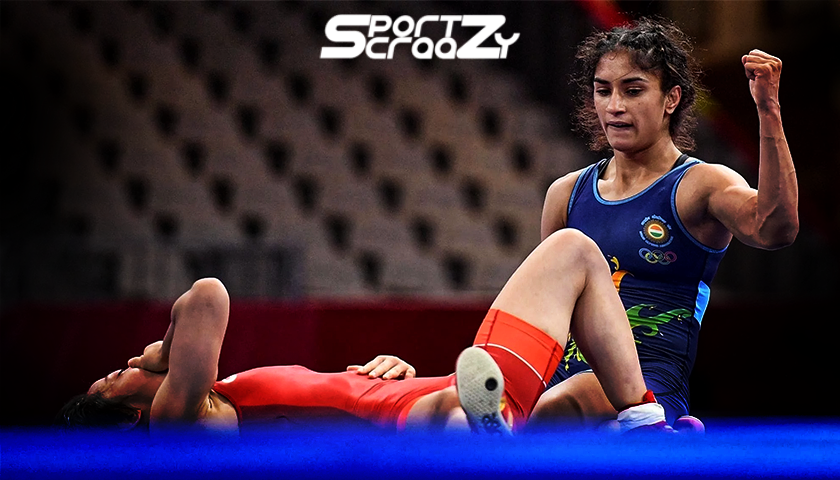 She became the first Indian to qualify for the Tokyo Olympics 2020 after she hammered the world silver medalist 8-2. With a win under the belt, Vinesh will now go up against Greece's Maria Prevolaraki in the bronze medal bout.
Vinesh is in red hot form, she has already thrashed Ukraine's Yuliya Khalvadzhy 5-0 in the first round f repechage in the 53kg category.
Post victory Vinesh looked jubilant and stated "I am happy and relieved that I am going to Tokyo but it's not over yet. I have a medal bout and I don't want to miss that,"
Although, Coach Woller Akos looked serious after the match and was seen discussing the insights about the match. Maybe he was telling the mistakes she made during the bout and things to improve during the medal bout.
Her motion was not at best but the defence was. We had asked Vinesh to move right and block Sarah's right hand.
"What it did was that it put Vinesh further away from Sarah, not letting her attack. It also meant that Vinesh could go for her attacks," said coach.
Although, Vinesh Phogat also suffered a humiliating defeat against reigning champion Mayu Mukaida of Japan in the pre-quarters at the ongoing World Championship.
Vinesh was the top contender to win a medal at the Rio Olympics 2016 too but got her knee injured during the quarter-finals and was immediately taken off the mat on a stretcher. A few days later she was bowed out of the Olympics in the most demoralizing fashion possible.
This time around, she looks leaner, fitter and a girl on a mission.