Veda Krishnamurthy:- It is not easy to find success in life. It requires hard work, dedication and also the right dosage of luck. While it is very difficult to find success, fame, and recognition, all these can be easily lost in a blink of an eye. Perhaps the biggest example of this arrives in the lives of sportsmen.
It takes years of perseverance and patience to earn a medal, find a place in the national team, represent the country, but all those can be easily snatched away by a simple lack of form. Many men and women then fail to repeat the feat, mostly because they are broken by the repercussions of the initial defeat.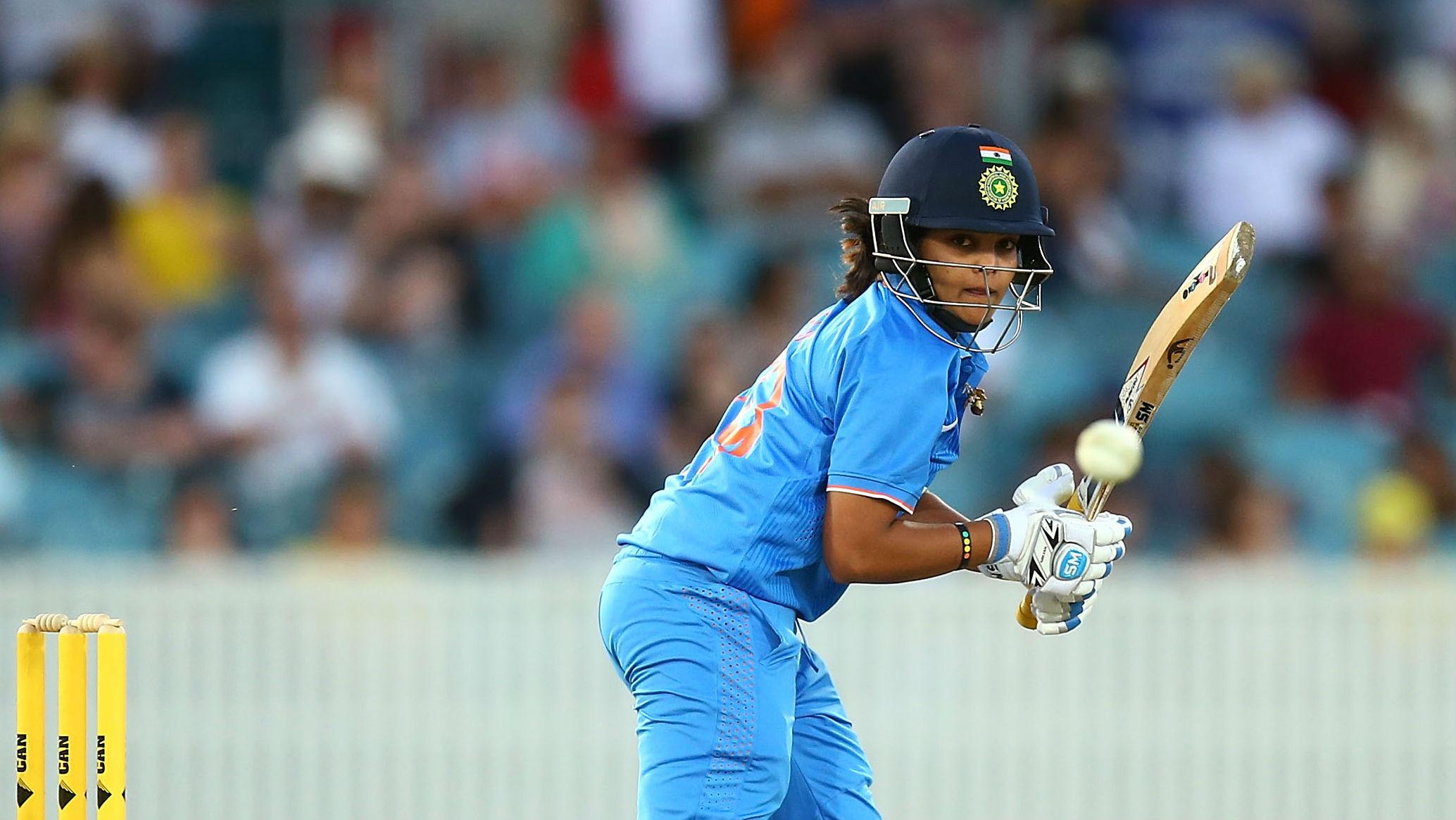 However, even among them arise some champions, who learn from their mistakes and improve themselves to become a better player. These winners have the mental strength to grind through the dry patch, use their failures as stairs and rise to glory. These people cannot be stopped by mere fate; in fact, they make their own destiny by striving for excellence. The relentless pursuit of their dreams causes even the universe to bend in their favor.
In the grand arena of Indian sports, one such champion is Veda Krishnamurthy, the Indian cricketer who plays for the Indian Women's National Team. Veda's journey in sports is a story of motivation that every budding sportsperson in the world can look up at. It is a lesson that highlights that hard work and discipline can lead us from the pangs of disappointment to the doorway to success. This is her story.
Veda Krishnamurthy Early Life
Veda Krishnamurthy was born in Kadur, a small Taluk in the Chikkamagaluru district of Karnataka, on 16th October 1992. Her father, S. G. Krishnamurthy was a cable operator in the area. Veda grew up in a loving family alongside two elder sisters and an elder brother. She was a lively child, who had a knack for outdoor sports. Veda was just three years old when she developed an affinity towards cricket.
Her parents noticed her interests in sports and enrolled her for Karate lessons. Even though Veda hated it, she was an obedient child and worked hard in her classes. However, her one and true love was still cricket. Whenever she got the time, she hit the grounds, picking up the bat and striking the ball hard and clean. Her interest soon turned into an obsession and it was so strong that she would often bunk her classes to play cricket. It was a behavior that resulted in a lot of complaints, but Veda did not let those bring her down. Her parents too, ignored the small talk to ensure she grew up in an environment of positivity.
In the meanwhile, Veda continued with her karate lessons and got quite good at them too. The endurance and discipline she picked up built a tenacious backbone that helped her compose herself. It gave her a strong root of self-belief and agility that every sportsman requires and it contributed greatly to her cricketing skills. By the time she was 12, Veda had successfully earned her black belt. However, it was in the same year that she had a life-changing encounter that changed her life.
Meeting her idol
Mithali Dorai Raj, the Indian Women's Cricket Team Captain for Tests and ODI, is a legend in world cricket. She is often regarded as the greatest batswomen to have played the game and is the highest run scorer in Women's cricket. Veda Krishnamurthy grew up idolizing Mithali, looking at her picture and dreaming of conquering the world with a bat in her hand one day. Then, when she was 12 years old, she got the chance to meet the legendary Indian Skipper in person.
Mithali Raj was felicitated at Veda's school and the little girl could not believe that her idol was standing in front of her. Watching Mithali smile, Veda had her fangirl moment. Hearing her speak made Veda even more motivated to achieve her dreams. She knew that very day that all she wanted to do was represent the Indian Women Cricket team.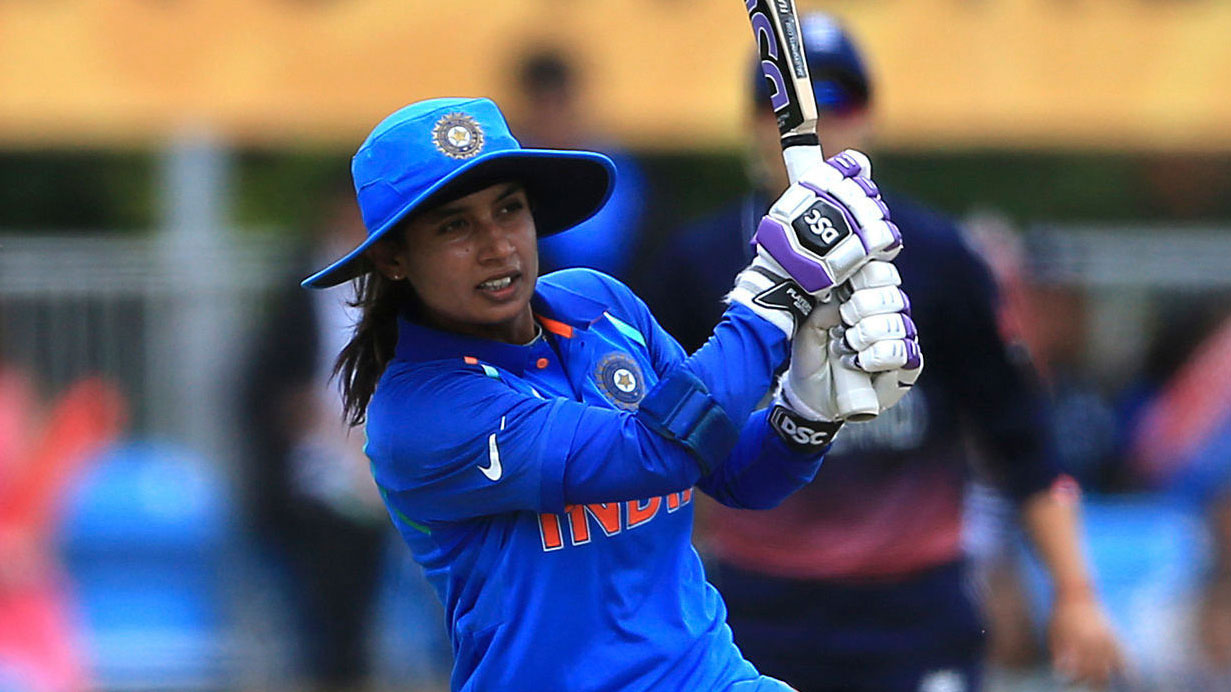 Convincing her parents was easy because they were aware of Veda's abilities as well as her dreams. Soon, her parents took her to Bangalore in a bid to help her achieve her dreams
Starting her Formal Training
In Bangalore, Veda Krishnamurthy was taken to the Karnataka Institute of Cricket, headed by esteemed cricket coach Irfan Sait. After hearing her parents speak glowingly about her, Irfan wanted to see her skills himself. He took her to the ground and asked her to pick up the bat and head for the nets. Any other child would have been nervous when asked to bat in front of such a highly regarded coach. Not Veda Krishnamurthy, though.
She had dreamt of this moment for a long time now and there were no nerves on the day. How can you be nervous when someone asks you to do something that you love, something that comes naturally to you? For Veda, Cricket was akin to breathing and that day on the nets, Irfan Sait saw a glimpse of the lady who would take Indian cricket by a storm in the near future.
Veda Krishnamurthy hit the ball all around the park, showing style, poise, and composure that was synonymous with champions. The experienced coach immediately knew that he had a jewel in his hands. This was a diamond that just required a little polishing. Veda excited him, and he knew that she would become a huge star one day.
Irfan immediate asked her parents to relocate to Bangalore so that Veda could hone her skills. Her supportive parents immediately agreed. The relocation took some time, during which Veda had to temporarily stay at the academy, sharing a room with her senior. However, she was ready to go to any lengths to fulfill her dreams and as such, such small problems did not matter.
In training, she rapidly improved with each passing day. She was already very agile and alert on the field, thanks to her martial arts training, however, at the academy, she learned how to use her agility to best effects. As a result, her fielding improved vastly, and it soon became a quality that she became well known for. However, the biggest effect of joining the academy came into her batting.
Veda Krishnamurthy was a hard hitter of the ball, but she learned to control her senses and improve her hand-eye coordination as well. Her stroke play showed significant developments and she soon became very efficient with the bat in her hand.
While her cricket training was going exceptionally well, Veda struggled to come to terms with the busy and bustling life in the big City. As she tried to cope up with this change in culture and lifestyle, Veda continued to invest all her concentration in cricket, which helped her adjust to her new life. Within a year of moving to Bangalore, she had her first big break.
Veda Krishnamurthy first "Big Break"
Veda Krishnamurthy joined the Karnataka Institute of Cricket when she was just 13 years old. A year later, when she was 14, she was picked for the Karnataka senior team! The main reason for her selection was her work ethics and agility on the field. The Karnataka cricketing circle had not seen such an athletic girl in quite some time and big things were expected of her.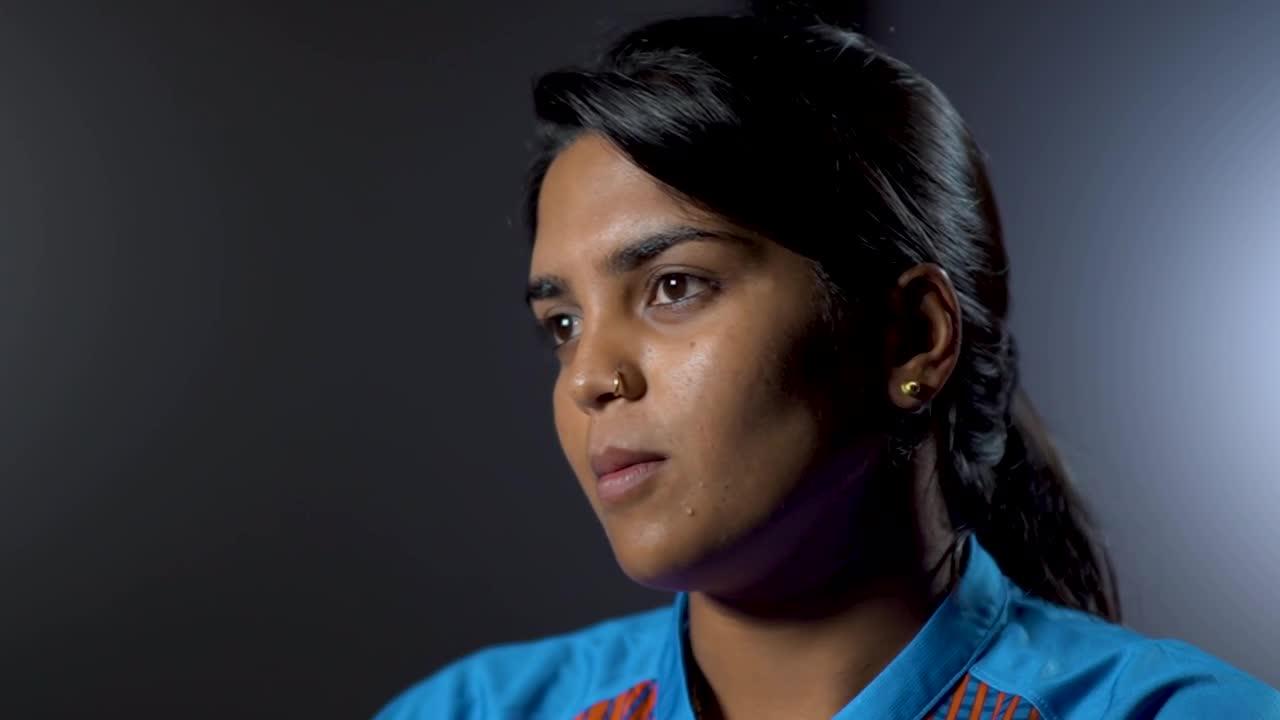 The young girl continued to stand out among the established names in the team. Her presence in the team was a bolt of fresh air that the team needed and her enthusiasm pushed the other players to their limits. With every passing year, Veda only got better and in the next couple of years, she became one of the standout performers of the team. She had become a vital component of the Karnataka team and her consistent performances led her to be selected as the vice-captain of the team – she was just 17 years old at that time!
Breaking into the Indian Team and Heartbreak
Her fantastic performances had sent a ripple across the country and had caught the attention of the national selectors as well. Her meteoric rise warranted a place in the Indian National Women's Cricket team and her dream was about to come true.
2011, Veda was selected for the National team; she was just 18 years old at that time. It was perhaps the biggest day of her life, however, an even bigger occasion awaited her soon. In June of the same year, Veda made her debut for India, in a One Day International match against England Women's team at Derby, England. The Karnataka girl had a memorable debut, scoring 51 runs and opening her mark with the Indian team with a half century.
In the same tour, Veda got her T20 debut with the National Team. She could not believe her luck. Veda was in seventh heaven and perhaps the whole occasion was a bit too overwhelming for the teenager. Maybe the feeling of having achieved her dream was so strong that it got her out of her track because Veda suddenly looked like a shadow of the player everyone had known for so long.
In the next 12 months, Veda played 22 games, but that maiden half-century was her best effort. No matter how hard she tried, she could not regain her form and her confidence took a hit as well. Sadly, in 2012, Veda Krishnamurthy lost her place in the Indian National team. It was a heartbreaking moment for the teenager and she felt lost and dejected. Thankfully, she had a supportive family to fall back to and it was here that she found the strength to keep going.
Working towards a Comeback
The loss of her place in the Indian Cricket team was a reality check for Veda Krishnamurthy. It was a marker for her faults and discrepancies. There was a lot to improve and a lot to work on. Thankfully, she was still in her teens and had her whole life ahead of her. While all her advisors and relatives asked her to work harder on the nets, her mother gave her a bit of very contrasting advice.
Veda's mother suggested that Veda should take a break from cricket and try to concentrate on something else. It was an idea that drew a lot of flank from all around. Yet, no one knows a child better than her mother. Veda's mother had seen her daughter first hand and had realized that she needed a little more maturity, a little more time to come to terms with the pressure of playing for India. As such, she pressed Veda to try for a job and that was exactly what Veda did.
The Karnataka girl joined the Indian Railways and concentrated on her job, taking a short break from cricket. However, she still followed the game and the exploits of the national team. But Veda was free from pressure now, she had different responsibilities and these factors combined to provide her maturity. Her tensions were gone and she was relaxed. Soon, Veda picked up her bat once again, only this time, the little girl had a wiser head on her shoulders.
She started playing cricket for the Indian Railways and soon enough, people were singing her praise again. She found her form back and put all her efforts into her training. Her attitude towards life changed and she adapted her game to reach an even higher level. From there, it was just a matter of time before she was recalled back to the team once again.
Coming back into the Indian National Team
After a two year sabbatical, Veda was back into the team, stronger, fitter and hungrier than ever. Her intent was clear – she had to make up for the lost time. And once she took to the ground, she flew off, aiming for the skies. She went on to achieve great success with the bat and provided some memorable knocks in the colors of the Indian team.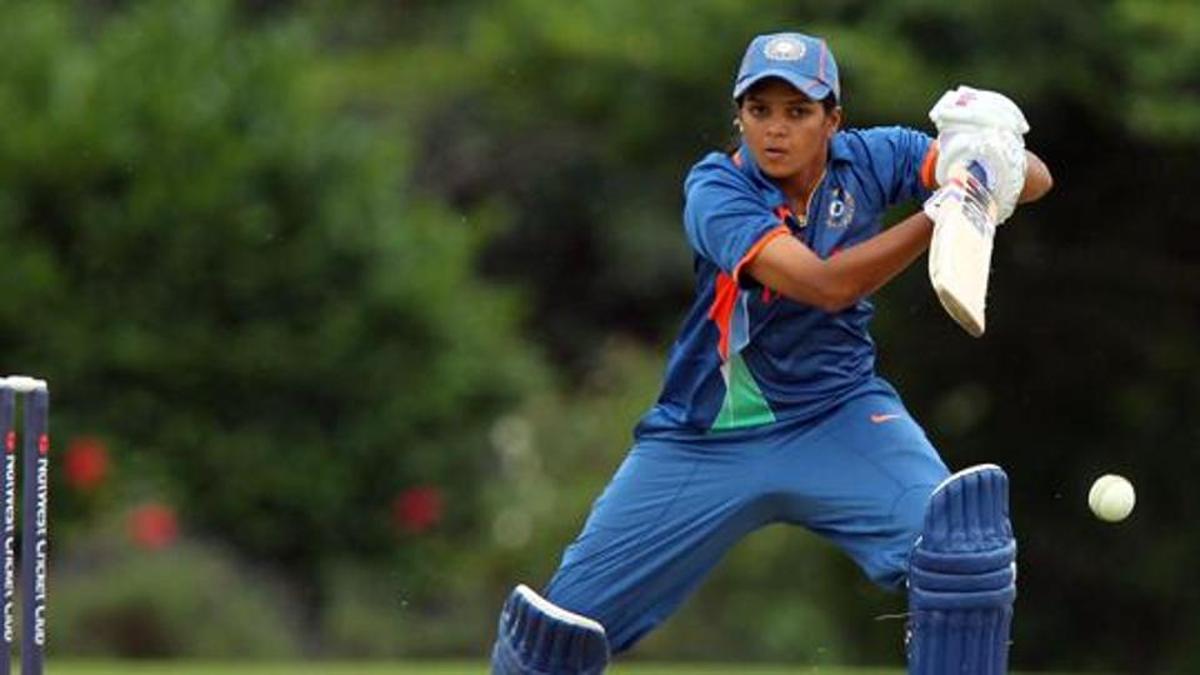 In 2016, Veda gave a fantastic account of her abilities during the India tour of Australia. After the home team had put 141 runs on board in the T20 game, she scored a fantastic 35 to help her team reach the target and win the game. But her biggest moment arrived in the 2017 World Cup. In the final league game of the tournament, Veda scored 70 runs from just 45 balls against New Zealand to help her team progress to the semi-finals. In the final, England set a score of 229 runs, and with Veda on the crease, India required 29 runs off 33 balls at one moment. However, the Karnataka girl lost her wicket on 35 runs and it became the turning point of the game, as India fell short of the chase and England won the world cup by 9 runs.
Records and Later Life
Veda Krishnamurthy has played 48 One Day Internationals for India and has been not out 9 times. Veda Krishnamurthy has amassed 829 runs in ODIs, with the highest score of 71. She has an average of 25.9 and a strike rate of 76.90. Veda has scored eight 50s in her career so far but is yet to score a ton. She had hit 90 fours and 6 sixes.
She has also played 59 T20 Internationals for India and has been not out 12 times. She has a total of 686 runs, with the highest score of 50 and has an average of 18.05. She likes to bat at the No. 4 position, from where she provides stability to the innings. Veda has occasionally bowled for India as well. She is also the youngest Indian female cricketer to score 1000 runs for the National team. She is only the third Indian female cricketer to play in the Big Bash.
Veda's life story is a stellar lesson about the indomitable human spirit. She epitomizes the nature of champions, in her relentlessness and her struggle to achieve her dreams. That fact that Veda never gave up on her dreams, even when she faces failure and embarrassment is an example to not just budding sportsmen, but to every person who nurtures a dream within. Veda has shown us, in her own special way that success and glory come to those who are willing to be relentless in the pursuit of their dreams. That is why Veda Krishnamurthy is an inspiration to women in Indian and across the entire world today.
Also Check: