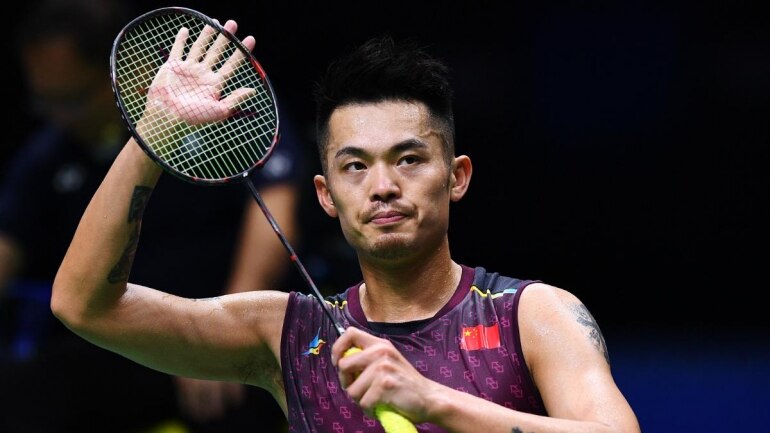 China's legend and a two-time Olympic champion Lin Dan has announced retirement from the sport at the age of 36 as reported by Xinhua on Saturday. The gold medalist of 2008 and 2012 Summer Olympics, Lin won't be participating in the next year's Summer Games which will take place in Tokyo. 
Lin is also a five-time World Champion and due to his accolades, he has been adjudged the legend of the sport by the game pundits. 
"From 2000 to 2020, after 20 years, I have to say goodbye to the national team. It is very difficult to speak it out," the 36-year-old announced on Weibo.
Lin has been exceptional in his illustrious career of 20 years, and his final match against the Malaysian Lee Chong Wei in 2012 London Olympics is still considered as an all-time classic. In that game, Lin defeated Chong Wei 15-21, 21-10, 21-19 in the men's singles to win the gold medal for the second time. 
The first one came during the previous edition in 2008 Beijing Olympics where Lin defeated the same opponent by 21-12, 21-8 to win his first gold medal back then. 
Rumours about his retirement were doing the rounds for quite some time, as people started speculating whether the 36-year-old would be able to make a cut in the Tokyo Olympics or not because he slipped down to the 19th position in the world ranking, followed by nine opening-round exits in 2019. Two of his countrymen, Shi Yuqi and Chen Long were already ahead of him in the rankings so the chances of his inclusion in Tokyo Olympics already seemed lacking. 
A few days back, Dan had submitted his retirement application to the Chinese badminton association to which they responded, "Taking into consideration Lin's personal preference and his current situation, the Chinese badminton national team agreed Lin's retirement,"
Lin Dan's retirement has actually surprised the badminton fraternity and his fans and thereby mark the end of a glorious career, filled with several titles and championships.