Top 5 Players in World Cup: ICC Cricket World Cup 2019 ended on a high note at Lord's where England beat New Zealand after a Super Over finish, on account of more boundaries hit, after the Super Over also resulted in a tie. 
This World Cup threw some great cricket and put forward some exciting talent, however, this edition was extra-special for a few players who made this World Cup memorable.
These are the top 5 players of World Cup 2019: 
Rohit Sharma
Matches- 9
Runs: 648
Average: 81
Strike Rate: 98.33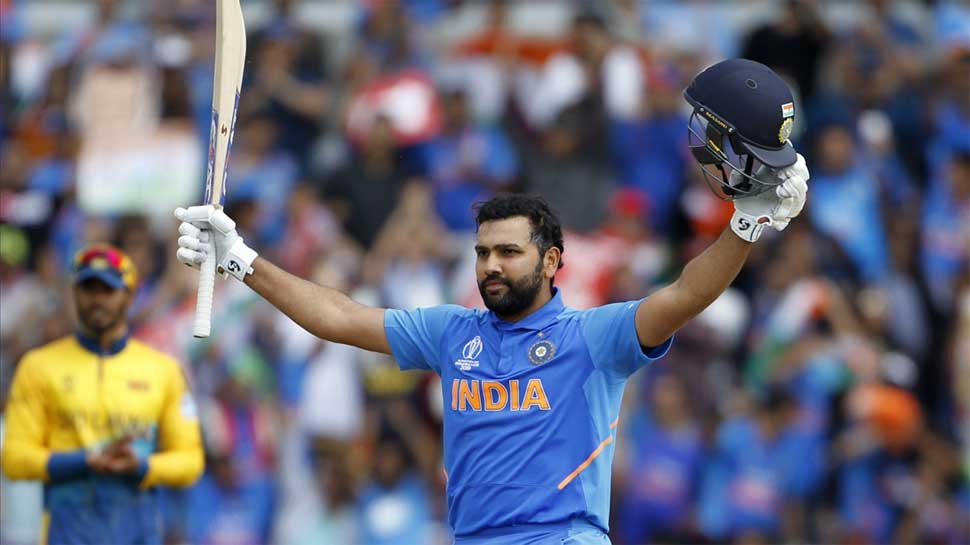 Rohit Sharma was in his supreme form in this World Cup. He scored 5 hundreds in this tournament, thereby creating a World record for most hundreds at a World Cup, beating Kumar Sangakkara's record of 4, which he got in the 2015 edition. 
He made 3 consecutive hundreds against England, Bangladesh and Sri Lanka. Rohit Sharma started the WC campaign with a brilliant hundred against South Africa in a tricky run-chase. 
In one of the biggest games in the World Cup, India-Pakistan, Rohit scored a magnificent 140, and helped India score 7-0 against Pakistan in World Cups. 
Rohit narrowly missed the 'highest run scorer in a single edition of the World Cup' mark, falling 25 runs short of Sachin Tendulkar's record of 673 runs, which he got in the 2003 World Cup. 
Shakib Al Hasan
Matches- 8
Runs: 606
Average: 86.57
Strike Rate: 96.04
Wickets-11
This World Cup has been all about Shakib Al Hasan's consistency. He was in terrific form with the bat and ball and if Bangladesh would have done well, maybe he could have been the prime contender for the Player of the Tournament award.
He reminded everyone of 2011's Yuvraj Singh, who contributed largely with the bat and ball. Shakib scored 606 runs in 8 matches with the average of 86.57 and the strike rate of 96.04. He asked the manage to promote him up the order and took the responsibility wonderfully well. His brilliant hundred against West Indies helped Bangladesh to pull off World Cup's 2nd highest successful run chase. 
He scored a hundred against England in a big chase. Shakib scored a total of 5 fifties in this tournament. In 8 matches, Shakib got 50 plus scores 7-times. His lowest score was 41, which is a testimony to his high standards at the World Cup. 
Shakib was effective in the middle-overs with the ball. He picked 11 wickets in 8 matches including a 5-wicket haul against Afghanistan. His economy was 5.39. Shakib didn't help Bangladesh to make into the knockout stage but made this World Cup memorable for all Bangladeshi fans. 
Mitchell Starc
Matches- 10
Wickets- 27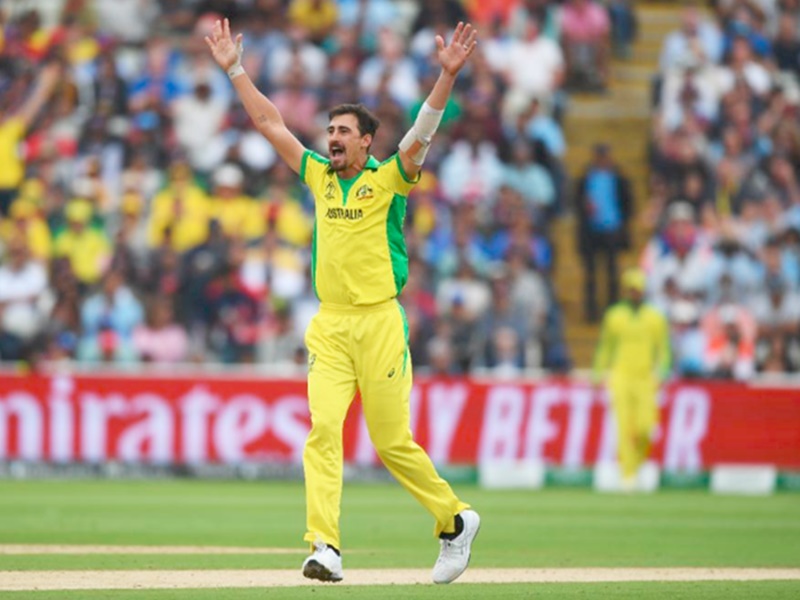 Top 5 Players in World Cup: Australia's leader of their pace battery, Mitchell Starc, was at his lethal best just like in World Cup 2015. He picked up 27 wickets in the World Cup which is the highest wickets taken by a bowler in a single edition of the World Cup. Starc picked two 5-wickets hauls and two 4-wickets hauls in this edition. 
Starc picked his first 5 wickets haul against West Indies, while the second came against neighbours New Zealand. His ball to Ben Stokes, that uprooted the stumps of the well-set batsman, and probably match defining, was popularly the ball of the tournament. 
He showed variations in his bowling and made good use of yorkers and slower ones, especially at the death. His wicket taking ability right throughout the tournament was remarkable. 
Ben Stokes
Innings- 10
Runs- 465
Average- 66.43
Strike Rate- 93.19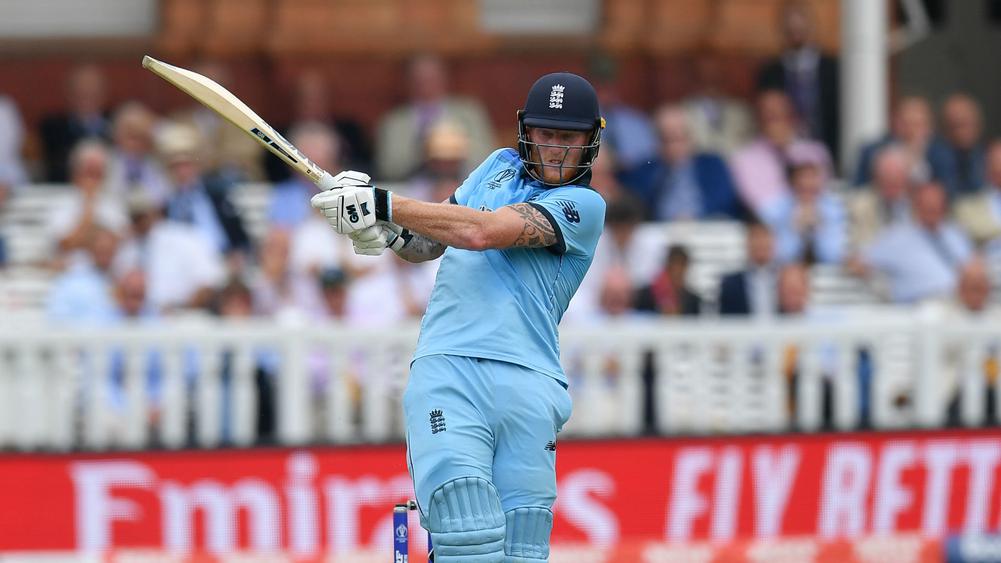 Ben Stokes is the name whole of England will remember for a long-long time, undoing what he did in 2016 in the T20 World Cup final, where he was hit by Carlos Brathwaite for four 6's. 
Ben Stokes lead the England chase in the Final when England was struggling in the middle overs and had lost all of their top 4. His knock of 84 off 98 balls made all the difference.  He was outstanding in the middle order for England. He didn't finish the game against Sri Lanka and Australia but in the final, he made amends and ensured he batted till the end and took England to a tie. He was brilliant in the Super Over as well, where he got important runs and ran well. 
Ben Stokes scored 465 in 10 innings with an average of 66.43 and the strike rate of 93.19. He scored five fifties in this tournament and his best knock came in the final which helped England to clinch World Cup title for the first time. He declared Man of the Match in the Final. He also picked up 7 wickets in the 11 matches he played, helping England with this craft of his' as well.
Kane Williamson
Innings-9
Runs- 588
Average- 82.57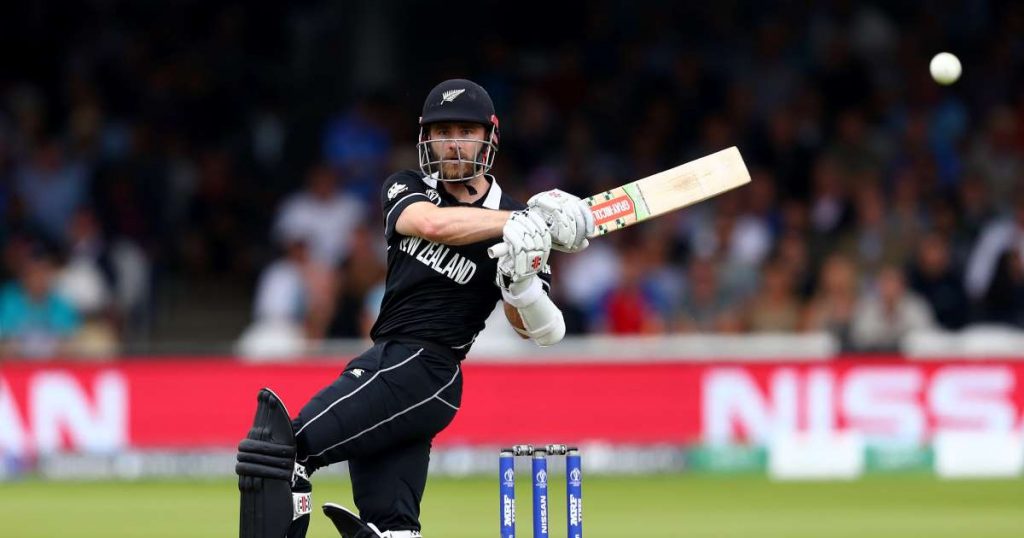 Top 5 Players in World Cup: Kane Williamson have given lessons to the World, not just by his play, but also his conduct and captaincy. How to lead a team whose batting is not doing well throughout the tournament? Kane Williamson just taught everyone that. Leading from the front, Williamson shouldered responsibility of the New Zealand batting single-handedly, and helped New Zealand reach their 2nd consecutive World Cup Final.
Williamson scored 588 runs in 9 matches at an average of 82.57. His top score came against the West Indies, where he scored a gritty 148 runs, which probably made all the difference as New Zealand won by just 5 runs. His knock against South Across in a chase was another highlight point where he finished the game in the last over. Williamson scored two fifties also and his every knock showed his consistency. He becomes the highest run scorer ever as a captain in the single edition. 
It wasn't just his batting; Williamson was also the finest captain of this World Cup. His ability to stay calm and composed and thing through the game led his team to fight in every game, right till the end, despite not doing well with the bat. 
In the knock out stage, Kane made good use of his bowling resources while defending small totals. While the did manage to win against India, they almost got through the line against England, but fate had something else in mind.