Top 5 Extreme Hell in a Cell Matches: It seems like World Wrestling Entertainment has been teasing a return of Attitude era once again with recent Raw Reunion Special Episode and upcoming Summerslam event. As we all know that the biggest party of the summer is all set to burn the squared-circle with the presence of one of the most decorated and attractive divas of all-time Hall of Famer Trish Stratus battling Queen Charlotte Flair for the first time, whereas Randy Orton will battle Kofi Kingston for WWE championship. Keeping the return of the attitude era in our minds, who can forget Hell in a Cell, undoubtedly known as one of the most demonic structures in WWE, and careers have been permanently altered by its unforgiving steel.
The Hell in a Cell pay-per-view is all set to return with its eleventh event for their Raw and SmackDown brands. It will take place on October 6, 2019, at Golden 1 Center in Sacramento, California. WWE holds a bundle of memories inside this brutal, merciless cell with its beginning. Some of the biggest superstars in WWE history, including Shawn Michaels, Mankind, Undertaker, Triple H, Batista, and more, have had signature moments in the Cell. To this date, 40 Hell in Cell matches have already been registered in WWE archives. Get ready to witness the 5 most extreme and brutal Hell in Cell battles in WWE history. Are you ready?
1.Triple H vs Batista ( Vengeance 2005)
In the history of all Hell in Cell matches occurred, Triple H vs Batista at Vengeance 2005 has been one of the most gruesome & bloody battles in WWE history. It was the 12th Hell in a Cell match in its chronology. After being defeated by The Animal Batista at Wrestlemania 21 for World Heavyweight Championship, Triple H challenged him for a rematch at Vengeance 2005, however, Batista won by pinfall after executing a Batista Bomb on The Game.
2.Undertaker vs Shawn Michaels (Badd Blood 1997)
Two of the greatest wrestlers of all time, Heart Break Kid Shawn Michaels & The Phenom Undertaker are the one who introduced WWE Universe to this unforgiving steel. Badd Blood 1997 event was notable for the first Hell in a Cell match in WWE history. Both the superstars took their first blood bath inside Hell in a Cell. The event also marked the debut of Undertaker's brother Kane to the WWE, who interfered the match costing an opportunity for Undertaker to hold a place as the number one contender for a WWF World Heavyweight Championship match against reigning champion Bret Hart.
3.Randy Orton vs Daniel Bryan ( Hell in a Cell 2013)
Known as the Apex Predator of WWE, Randy Orton can do anything that it takes him closer to the championship and that's what happened at another memorable Hell in a Cell match between Orton and Danil Bryan for the WWE Championship with Shawn Michaels as special guest referee. Randy Orton won the championship for the eight-time after guest referee Shawn Michaels super kicked Daniel Bryan as he attacked his best friend Triple H.
4.Triple H vs The Undertaker (Wrestlemania 28)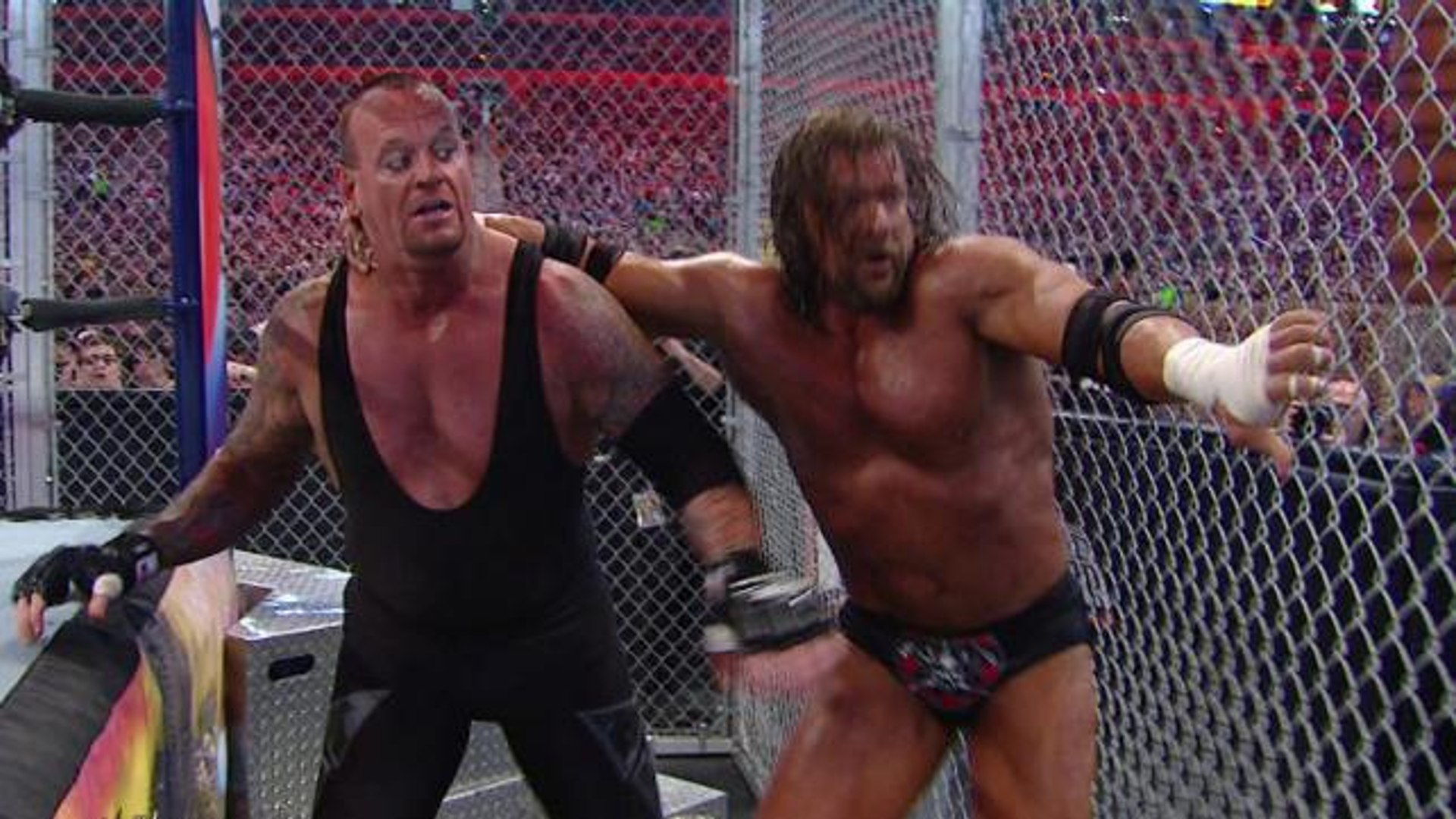 'End of an era' you remember what does it mean, if yes then this Hell in a Cell match between The Game Triple H and The Undertaker with Shawn Michaels is unforgettable and will be remained as one of the most iconic matches in WWE history, Two mega heavyweights collided in a 'No Holds Barred' match. The match was contained with emotions, actions, love, respect & most importantly The Streak, that moved ahead with the defeat of Triple H at Wrestlemania 28.
5.Undertaker vs Stone Cold vs Triple H vs Kurt Angle vs The Rock vs The Rikishi (Armageddon 2000)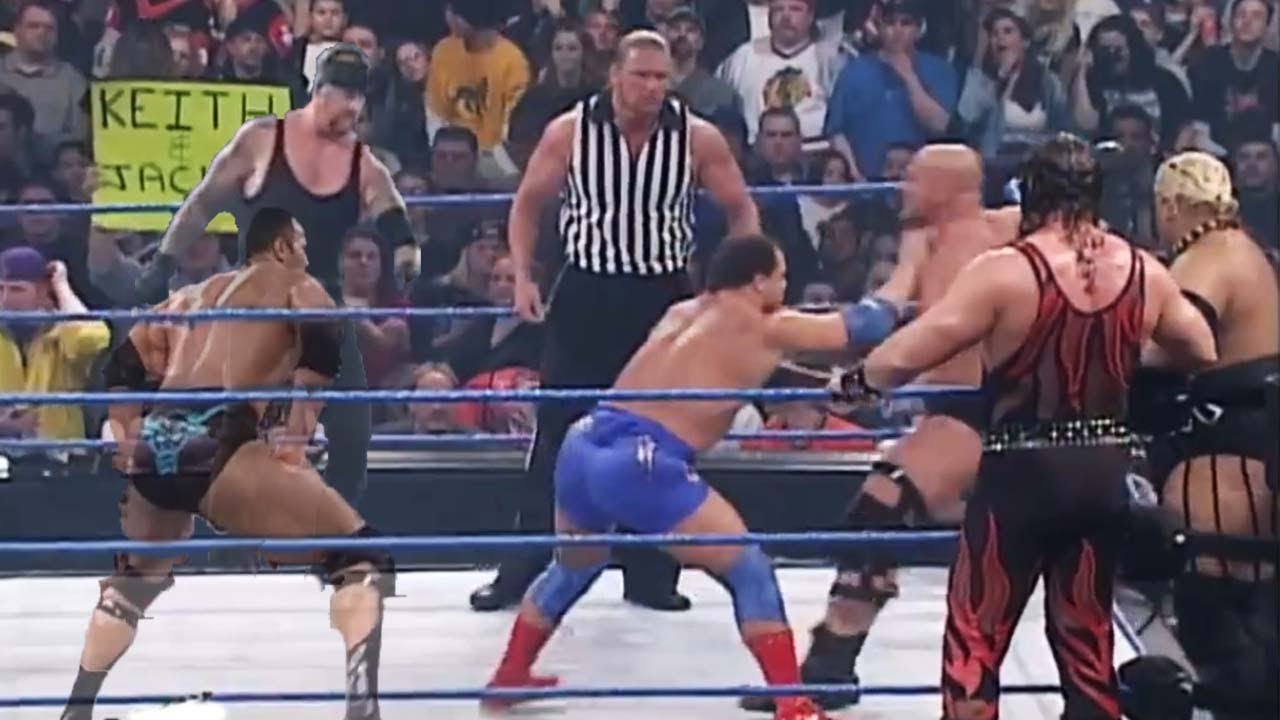 In the history of Hell in a Cell matches, one can never imagine the amount of star power steppe inside that demonic structure during Armageddon in the year 2000. Known as the most destructive Hell in a Cell matches of all time, WWF Champion Kurt Angle defended his title against the best in the business inside the bloody steel structure. One of the most memorable moments emerged out from this match only when The Undertaker chokeslammed Rikishi off the cell and into the pine chip filled bed of the truck. The crucial competition was later concluded by Kurt Angle retaining his WWF title.
WWE holds a variety of matches in its booklist that include Last Man Standing match, Iron Man Match or Steel Cage match but Hell in a Cell has always been known as one of the most destructive yet influential matches in the history of World Wrestling Entertainment. Now, this is the time to open doors of Hell in a Cell once again. Who is coming this time?