IPL 2019 is just around the corner and we can certainly feel the heat in the air. While the auction for the same is believed to be held in Goa on December 15 by BCCI, all eyes would be set on the new set of players coming along for each of the franchisees for the upcoming season. Although most of the time, fans and cricket experts are more concerned about the Batting and bowling part of the tournament, it's the fielders who always stays at the backdrop of everything in the process.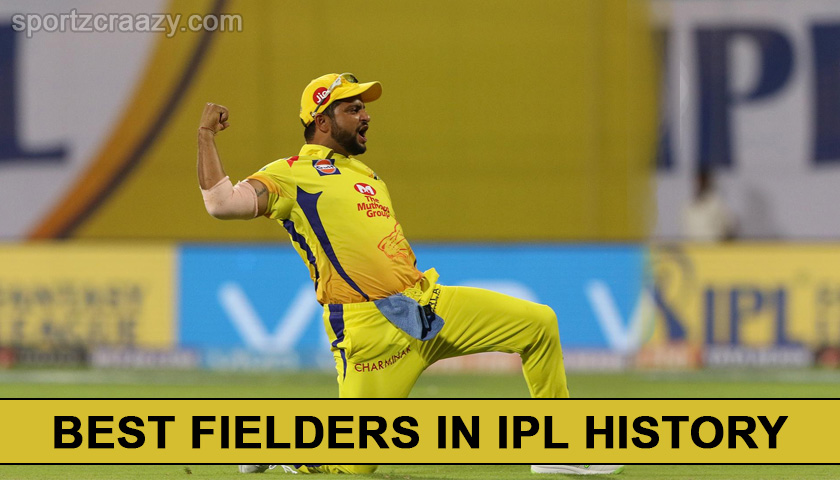 Moreover, IPL has witnessed some of the best fielders along its 10-year journey and here we list down the 5 of the best ones amongst them.
#5 Dwayne Bravo (Chennai Super Kings)
Total Catches in IPL -67
Dwayne Bravo is one of the most sought after foreign players in the IPL till now and his image as a great entertainer has drawn him millions of fans around the world, and not just India. While he has mostly played under the captaincy of Chennai Super Kings Captain MS Dhoni, he has delivered more than his captain can ever ask for with both Bat, ball and his fielding at any given match.
Generally been placed in the Mid wicket or the Cover region, he has grabbed some of the most breathtaking catches in his IPL career till now and entertained his fans on and off the ground all along these years. Whilst taking 67 catches in his illustrated IPL career, he is right there at No. 5 in our coveted list of best Fielders in the IPL history. Moreover, it's not only about the stops he makes or the catches he takes, but it's also largely about his celebration style which is been loved by his fans all around the globe.
#4 Kieron Pollard (Mumbai Indians)
Total Catches in IPL -74
Kieron Pollard is that one name that has showcased some of the best fielding attempts in the IPL history ever since he stepped into the arena with Mumbai Indians. This 6 foot 7 inches tall giant is not only a threat for all the bowlers around the world with his Fiery batting and part-time bowling, but has made his mark in the fielding department with some of the most unbelievable catches during the process.
Pollard is that one fielder which Mumbai has always trusted for the most crucial position at the most crucial junctures of a particular match and being a human with big hands and a large frame, he has rarely disappointed his team during the journey. Whilst having 74 catches to his names in the IPL history, he sits at the no.4 position in our list for the Best Fielders in the IPL history.
#3 Rohit Sharma (Mumbai Indians)
Total Catches in IPL -79
While most of the Cricketing experts might argue this fact, but Rohit Sharma stands tall as one of the best fielders in terms of catches taken in the IPL history so far. Rohit has not only entertained his fans all these years with his splendid batting performances but has scalped some of the most unbelievable catches in the process. Rohit has always been the spearhead for his Mumbai Indians team and you can see him grabbing those tough catches with the same calmness which is been shown by him during his batting performances as well.
Although there are people who generally criticize him for his slow fielding at times, he has answered them all with his brilliant fielding at any given spot, be it the cover regions or the Mid- on position. Apart from these positions he has made his name as a perfect Slip fielder and grabbed some of the most breathtaking catches in the process. He is at No. 3 on our list with 79 catches to his name in the IPL history so far.
#2 AB Devilliers (RCB)
Total Catches in IPL -87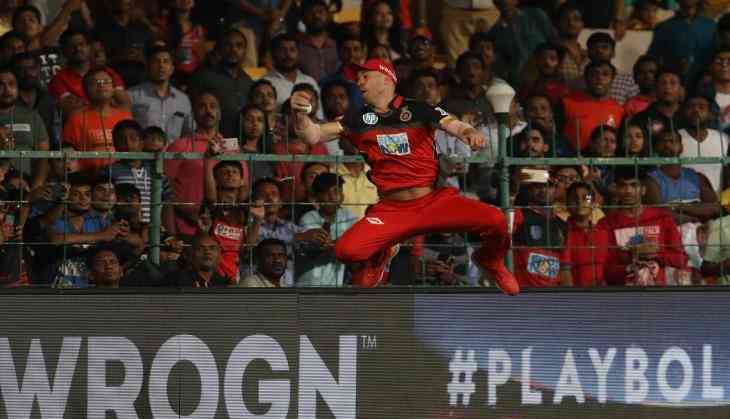 Although most of the people regard this player as Mr. 360 in the cricket world for his splendid batting performances, Devilliers has also made his big mark in the Fielding department too, over the past few years. Moreover, If you can trust one player to scalp all those hard takes in the close stages of almost all the matches for his team, it has to be ABD.
From having a cool and calm mind to a perfect fielding technique, this Cricket legend has it all in his kitty and showcased it all along during his International and IPL career alongside. This could well be the reason why this Cricketer is so highly rated in the International Cricket arena and even though he has retired from all formats earlier this year, his fitness and form with Bat, Ball, and fielding is just like a 19 years old player. Sitting at the No2 position in our list of Best Fielders in the IPL history, Devilliers has grabbed 87 catches in all the matches he played for his respective franchisee in the past 10 years of IPL.
#1 Suresh Raina (CSK)
Total Catches in IPL -94
Suresh Raina is that one player who has always been regarded as the backbone of the CSK team along with MS Dhoni and there are numerous instances when this celebrated cricketer has shown his class with some magnificent batting performances in the IPL history till now. Still, his fielding can certainly be regarded as one of the other vital reasons for him being such a favorite to both CSK and MS Dhoni.
Raina is IPL's best fielder till now with 82 catches in his kitty over the past 10 seasons of IPL and he has scalped some of the most unbelievable catches so far in the IPL history as well. You don't really need to think of a spot to place this exceptional fielder and he can bring along the same level of perfection in his Fielding at any given point of time. Although his career and fitness are being marred by a big list of injuries recently, he still holds that quality in his Game even at an age of 31 years. He tops our list with 94 catches till now under his belt during his IPL career of 10 long years.